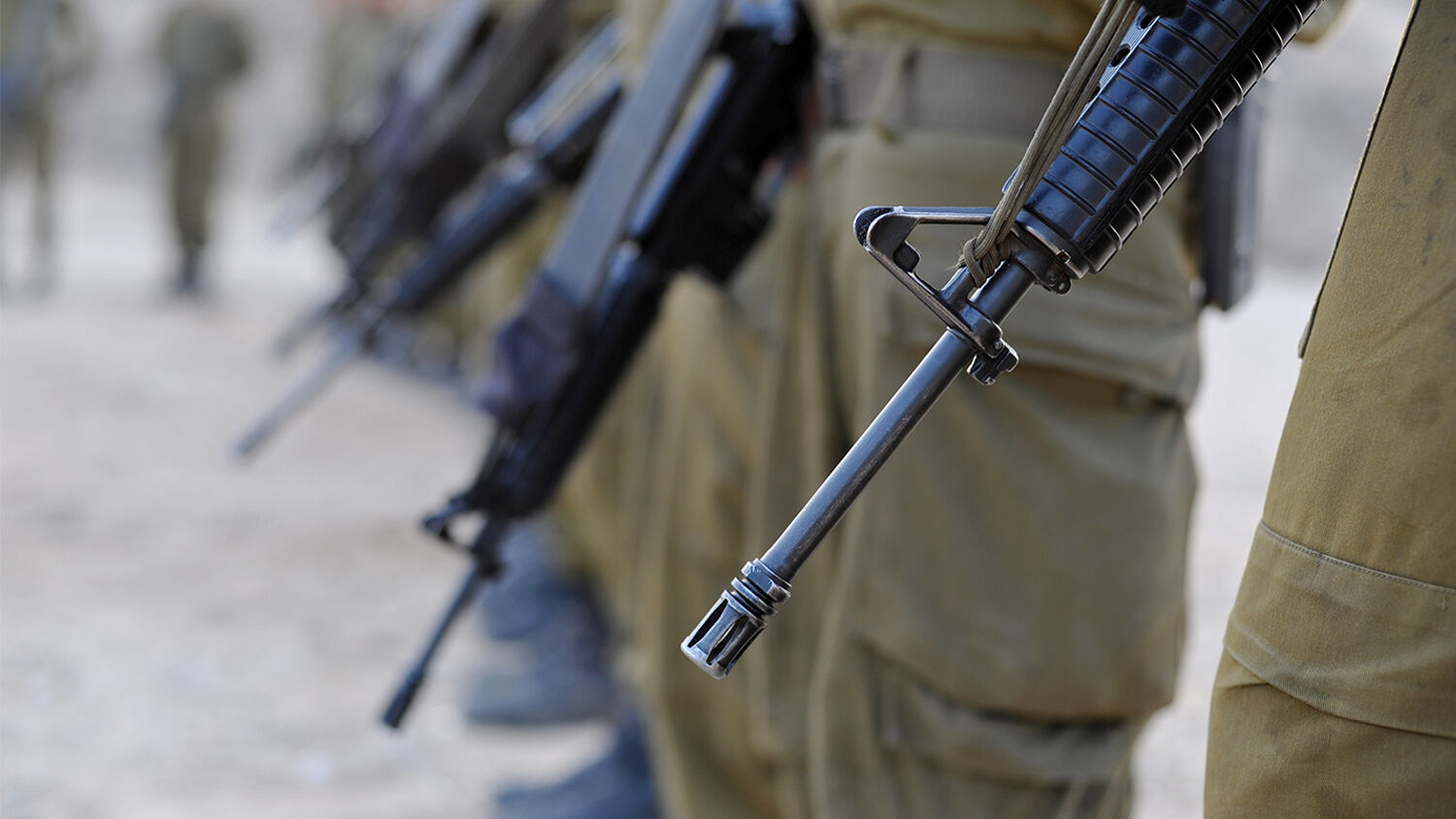 Europe and Israel Sign 'First-Ever' Security Agreement
Israel turns to Europe for security, but it will prove to be a dangerous mistake.
Europol signed a working agreement with Israeli police on Tuesday, the first such agreement between the European Union and a non-EU country.
Europol, the EU's law enforcement agency, said in a press release that the agreement will facilitate the cooperation and transfer of knowledge to fight terrorism, fraud and cybercrime.
"It is a major step forward in enhancing the relationship between Europol and Israel," said Europol executive director Catherine De Bolle. "The arrangement will multiply contacts at all levels and open doors to closer cooperation, making the European Union and Israel safer."
During the signing ceremony, Israeli Police Commissioner Roni Alshiech said, "Without a strong national police force on the Internet and a dramatic expansion of the national police's foreign relations abroad, there is no chance of dealing in an effective way with this threat."
Europe and Israel are trying to stay ahead of criminals and terrorists who use technology as a weapon.
Alshiech continued, "Exchanging operational, research information and intelligence; developing training methods; and building technological capabilities will ensure public safety and security of both European citizens and the citizens of Israel."
Watch Jerusalem writer Brent Nagtegaal discusses this on his program:
Ties between Europe and Israel are deepening as Bible prophecy indicates. Israel is relying on security pacts with strong nations to secure its terror-stricken society.
But the Bible prophesies that Europe, led by Germany, will turn on Israel and conquer it. "When Ephraim saw his sickness, and Judah saw his wound, then went Ephraim to the Assyrian, and sent to king Jareb: yet could he not heal you, nor cure you of your wound" (Hosea 5:13).
The Jews will turn to Germany because of their "wound." The bandage itself is the wound: Trumpet editor in chief Gerald Flurry has explained that the wound in this verse is actually the peace process Israel has pursued with the Palestinians. Rather than trusting in God, the Israelis repeatedly turn to foreign powers for protection. The Bible says this will lead to their catastrophic defeat and captivity.
Mr. Flurry writes in his booklet Jerusalem in Prophecy:
The real wound is spiritual—a lack of faith in God. The Jews keep trying to heal themselves by making peace pacts. They were strong when they trusted God. …

The Jews really only see the effect of their wound. They don't see the cause. That is why they turn to Germany for another peace pact! This time they place their trust in an even greater enemy! …

Israel will become "lovers" with the Germans. This move will lead to their destruction. It is not the Arabs who will destroy them. The friendship between Germany and Israel will lead to one of the biggest double crosses in the history of man!
The Jewish nation has a history with God, as well as a history of turning its back on Him and trusting other nations instead. It will continue to suffer the consequences of its choice all the way up until Jesus Christ's Second Coming.
Please request our free booklet Jerusalem in Prophecy to learn more about Israel's future and why its security relations with Europe will lead only to a very temporary security.