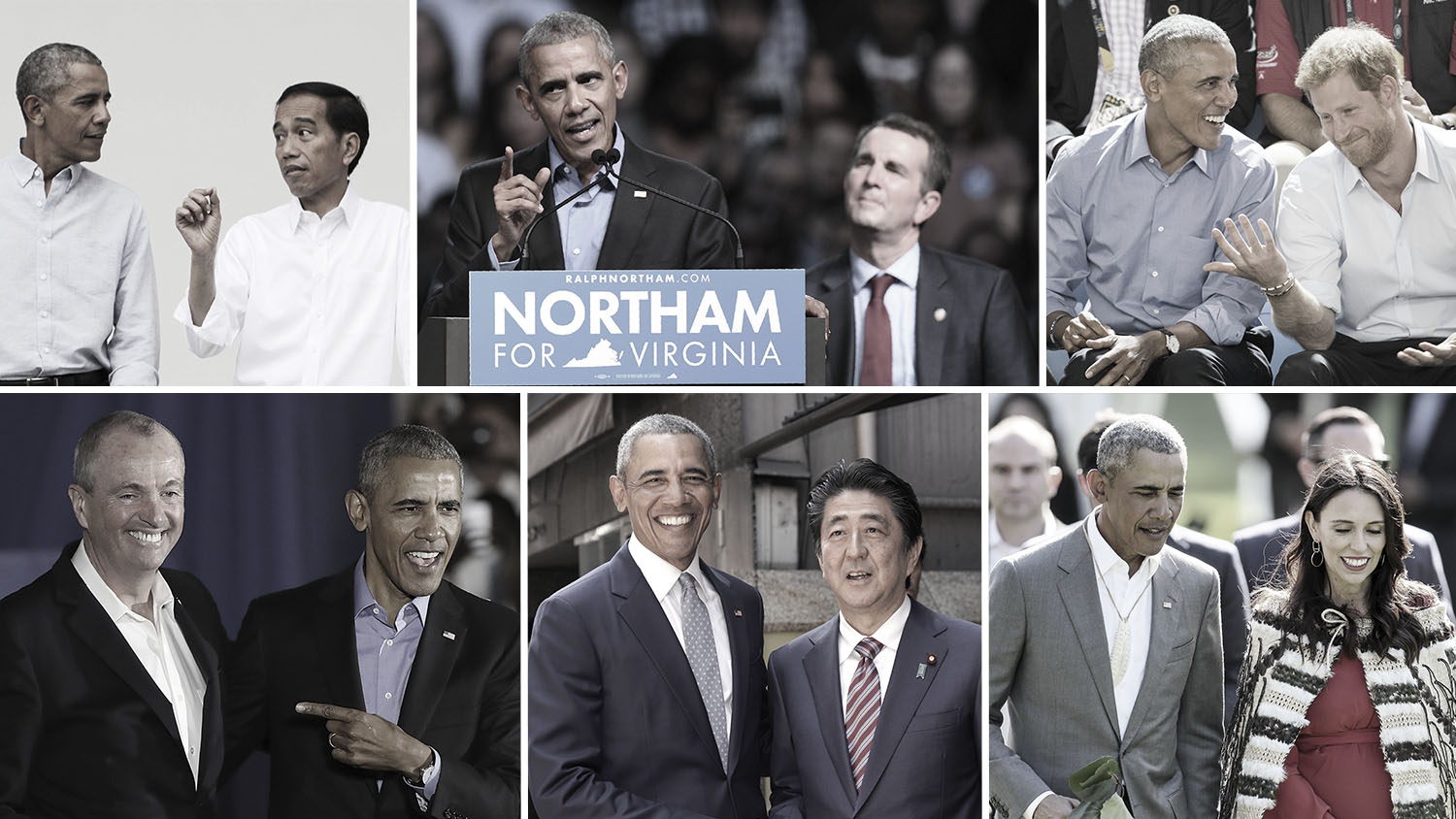 Obama Ready for a Political Comeback
What's next for the former president?
Barack Obama may be planning a return to politics, Politico reported on June 11. The former United States president seems to be stepping into an advisory role for the Democratic Party, drawing upon his experience as president. In the last few months, he has met in his personal office with nine or more possible Democratic presidential candidates. He has also unofficially advised Democrats running in midterm elections this fall.
"[W]hile Obama is ensuring he's not his party's main character in 2018's fight, he has quietly offered himself up as a consultant of sorts to the ambitious young Democrats who will define the future of the party," New York magazine reported.
Since Obama left office, many Democrats have called for him to take a high-profile position in the party. However, the former president has remained generally quiet—officially.
Unofficially, he has been busy. In the year and a half since he left office, Obama has visited leaders and heads of state around the world, from New Zealand to Italy, including Germany's chancellor, Canada's prime minister, Argentina's president, and a former Italian prime minister. New York magazine wrote, "He's been careful not to appear to be playing at international diplomacy, but people close to him believe his presence is often intended as a reassurance that the world isn't about to end."
The former president has been active in other ways as well, having given more than a dozen paid speeches. Recently, Obama formally announced a multiyear deal with Netflix in which he will produce television shows and films.
Now, his role as political adviser and advocate is ramping up. In addition to dispensing advice to fellow Democrats before the upcoming elections, many sources, including Politico, expect him to campaign on behalf of favored candidates this fall. He is slated to speak at several Democratic fundraisers later this year.
In his one-on-one meetings with potential presidential candidates, Obama "tends to give advice, guidance, talk about the future of the party, and everyone's place in it," according to Politico. "He'll give his thoughts on campaigns. He'll offer to help make sure donors and party bigwigs are returning calls." Many of these meetings last for more than an hour. The former president is intensely private about these personal meetings, Politico noted. When the people he chats with leave his office, they leave "appreciative but tight-lipped." They know that these "secretive sit-downs" are a privilege. They also know that "if word gets out, Obama might renege on his offers to help and not invite them again."
Obama's team is also working with two Democratic groups: Organizing for Action and the National Democratic Redistricting Committee. Both of these groups are led by people who had worked for him when he was president. The Organizing for Action's head is Obama's former director of the Office of Public Engagement, Jon Carson. Former Attorney General Eric Holder leads the National Democratic Redistricting Committee.
The former president officially says he is staying out of politics. The Hill talked about him being "virtually silent and politically awol." cnbc said he has been "laying low." Variety described him as "conspicuously absent." New York magazine lamented, "Where Is Barack Obama?" It asked, "How did the most ubiquitous man in America for eight years virtually disappear?"
At the same time, the former president has been taking plenty of action under the radar. He has not vanished. He has simply remained officially silent—until now.
Politico's chief Washington correspondent, Edward-Isaac Dovere, wrote:
On the road and over the phone, major donors and other panicked Democrats have been pushing him to take on a bigger public role in the fight against Trump. He has demurred on that—for now—keeping to his plan of waiting until the fall to begin making endorsements and campaign appearances.

In private, it's a different story. He's urged donors to contribute to the Democratic National Committee. And he's been eager to bring in many of the people he sees as key players in grappling with the crisis the party is in, as well as leading it to whatever comes next. His staff is building out his plan to start endorsing and hitting the campaign trail in the fall, with an emphasis on down-ballot races.
Many Democrats are calling for Obama to criticize the current president. One of Obama's former communications directors, Jennifer Palmieri, told New York magazine, "People continue to want, to ask for, his intervention—and even be frustrated when they don't get it. … Because what they want is for Barack Obama to be president, and he is not. They miss Dad, and they're homesick, and there's so much in the world that's disorienting, and they want something that they love and that's familiar."
The New York magazine article concluded with an anecdote from the unveiling of the Obamas' official portraits in February. In his short speech at the ceremony, Obama told the crowd, "We miss you guys." Then: "The crowd broke out into uncomfortable giggles, then laughter and applause: He misses us? Does he realize how much we miss him? … He seemed determined not to acknowledge just how much of his isolation is self-imposed."
Even though he is no longer president, the adoration that followed Obama while he was in office has continued. Trumpet editor in chief Gerald Flurry drew attention to Obama's "intriguing personal effect" on reporters and journalists. In a 2013 interview with msnbc, late reporter Michael Hastings said: "But that's the presence of Obama, even on the press corps—even on the people who follow him every day. When they're near him, they lose their minds sometimes. They start behaving in ways that are juvenile, and amateurish, and they swoon." Hastings admitted that even he had become caught up in this behavior.
If Politico is right, Obama will soon step back into the limelight. Will he use his "intriguing personal effect" to try to help the Democrats win back the House of Representatives and the Senate? This situation will be interesting to watch, especially in light of the many scandals that have rocked the government since he left office. Most of these scandals involve the former president in some way, although the media has focused on President Donald Trump.
Mr. Flurry wrote in "Saving America From the Radical Left—Temporarily":
Had Hillary Clinton been elected, the destructive trends that unfolded during the Obama presidency would have continued unchecked, and they surely would have intensified. Many people—including me—believe it would have meant an end to our constitutional republic! …

Donald Trump is a man with serious problems. But the radical left is relentlessly waging war against the president and leading this country to its destruction! And it was only Mr. Trump's election that prevented even worse troubles from bringing this nation down even more quickly.
Obama seems poised for a political comeback. What will he do next? And what will that mean for American democracy? This ideological divide between political parties is wider than at any point since the end of the Civil War. The rise of a shadow presidency can only make this division worse.
To understand the dark spiritual force behind this unrest, read Mr. Flurry's booklet America Under Attack.