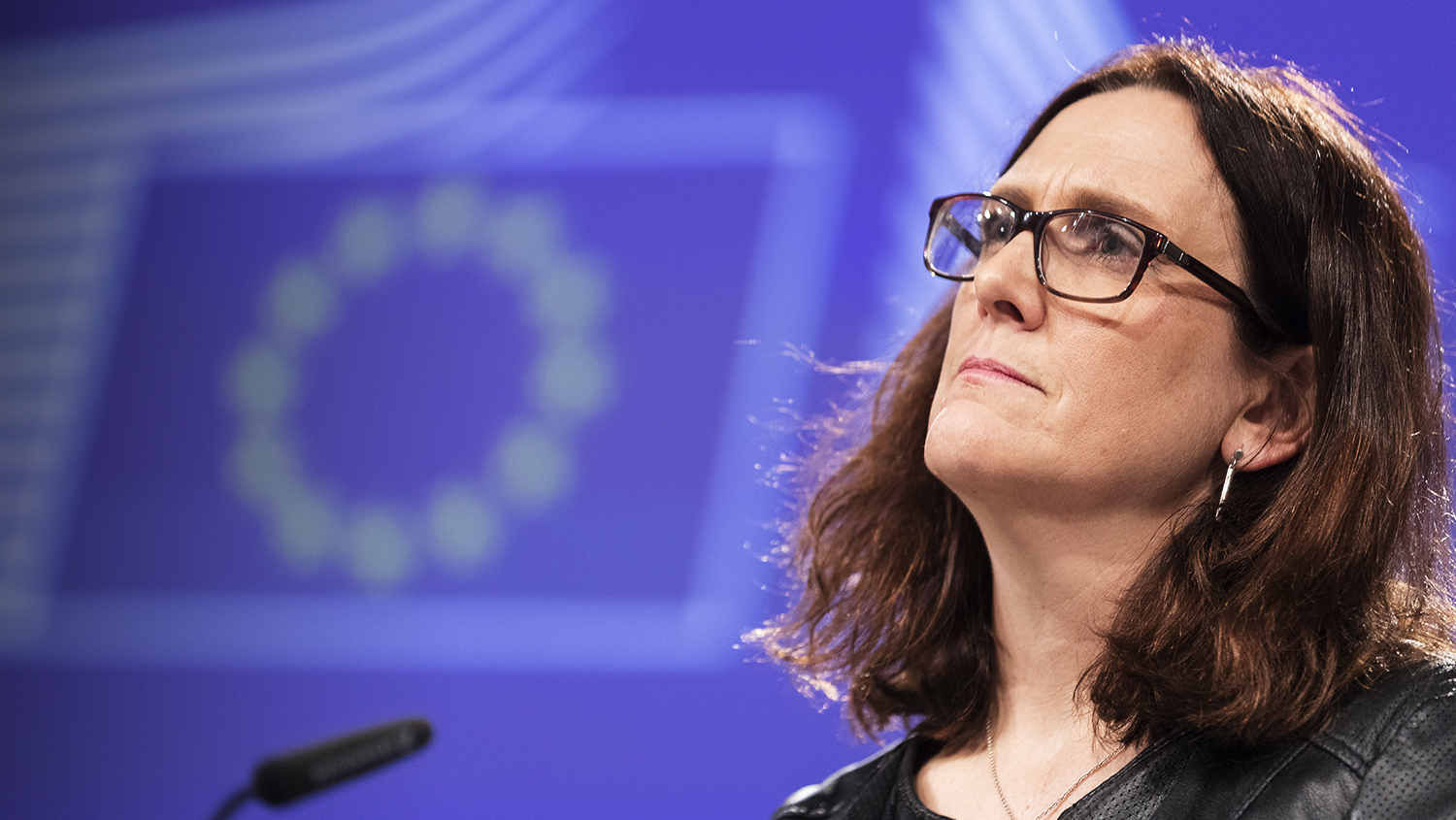 Europe and America's Tariff Teeter-totter
Recent tariffs levied by Europe put the world closer to global trade war.
The European Union imposed 25 percent import tariffs on a variety of American goods on Friday, June 22, in a retaliatory move against tariffs imposed by United States President Donald Trump.
President Trump announced his plan in March to place tariffs on foreign steel and aluminum. He claimed that an oversupply of foreign steel and aluminum would put American steel and aluminum producers at risk. The EU, along with Canada and Mexico, were initially exempted from the tariffs. But at the start of June, President Trump lifted the exemption, placing 25 percent tariffs on steel and 10 percent on aluminum for European, Canadian and Mexican metal producers. The EU responded by placing tariffs on stereotypically American products, such as blue jeans, Kentucky bourbon and Harley Davidson motorbikes.
The EU's first round of tariffs add up to €2.8 billion (us$3.2 billion), but another €3.6 billion ($4.2 billion) are lined up if Mr. Trump continues to push further. Trade commissioner Cecilia Malmström said they were "left with no other choice" but to retaliate, despite the inconvenient position it placed them in. "We did not want to be in this position," she said. "However, the unilateral and unjustified decision of the U.S. to impose steel and aluminum tariffs on the EU means that we are left with no other choice. The rules of international trade … cannot be violated without a reaction from our side. Our response is measured, proportionate and fully in line with wto [World Trade Organization] rules." The EU also assured that if U.S. tariffs were lifted, it would follow suit.
Already, President Trump has responded to the EU's tariffs on Friday, tweeting:
On Trump's campaign trail, his slogan was "Buy American, hire American"—a viewpoint that continues to bear fruit today. Relations between America and the rest of the world are worsening.
China accused America of "blackmail" as Mr. Trump threatened on June 19 to lay tariffs on an additional $200 billion of Chinese goods, adding to the already $50 billion of products with tariffs. China assured that it would "fight firmly back" if this led to a global trade war.
South Korea, Argentina, Australia and Brazil agreed to limit the amount of metal they ship to the U.S.
Canada announced its plan for retaliatory tariffs on $16.6 billion worth of U.S. exports on July 1.
Mexico placed tariffs on $3 billion worth of American products earlier this month.
Herbert W. Armstrong warned of the situation we face today. In a 1971 Plain Truth article, he wrote:
Either we start raising high tariff barriers against other countries, starting a trade war which in time will trigger the nuclear war that will destroy us—or American workers are going to have to meet the competition of the workers in other countries, by lowering living standards. Obviously American workers are not going to choose to do the latter. And if they don't—well, the handwriting is on our national wall.
The Bible also warns of a future trade war waged against the U.S. Isaiah 23:3 warns of a "mart of nations," which includes European and Asian powers, who will rise up against America and Britain. Throughout this chapter, words like sea, ocean and ships are used, indicating seaborne trade. This points to another prophecy in Ezekiel 5 that warns about an economic siege on America.
Mr. Trump may have some success with his tariffs. But the Bible warns that eventually the rest of the world will combine against the U.S. Read our article "Trade Wars Have Begun" for more insight on the global effects a trade war will have on the world today.