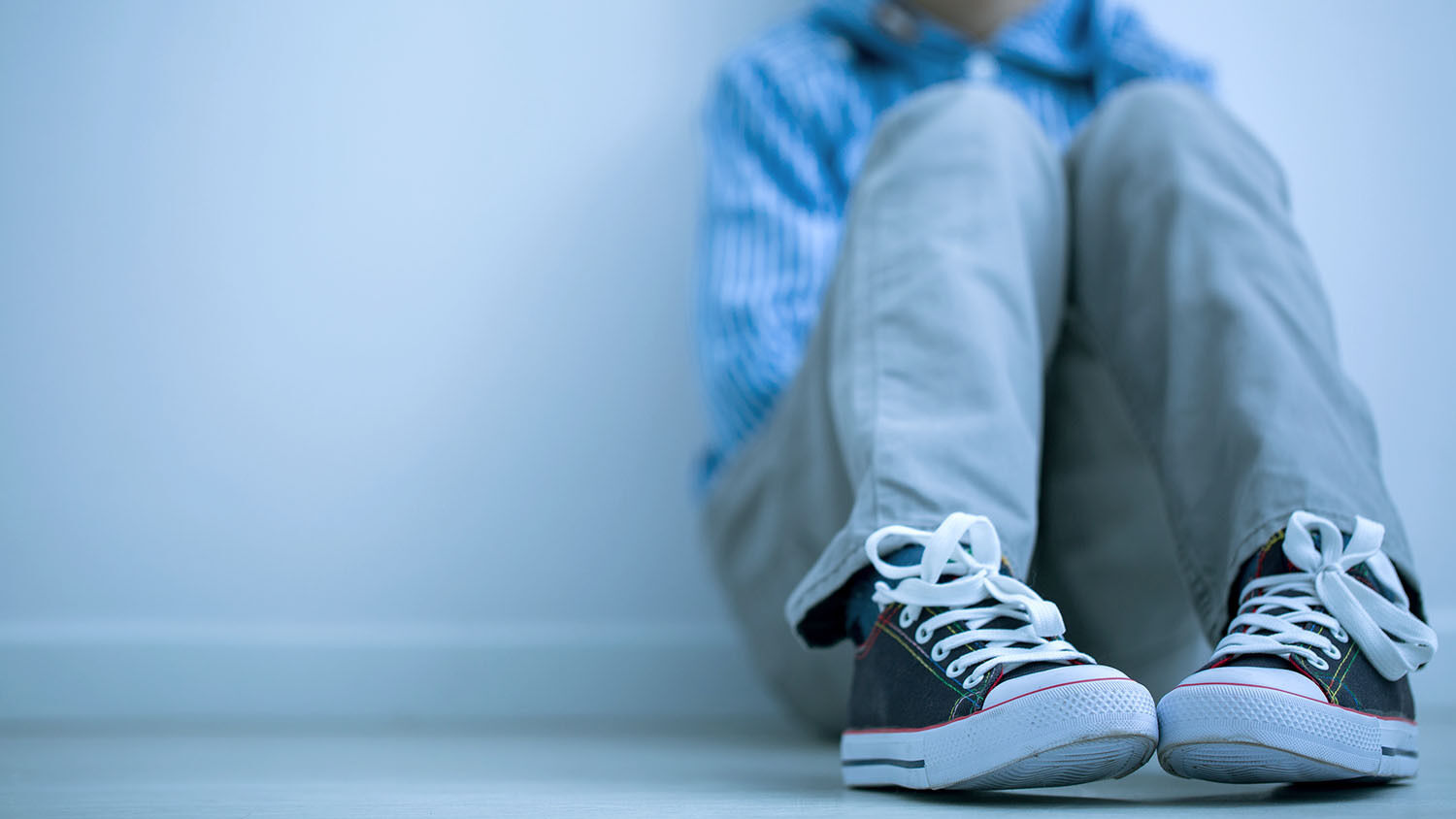 4-Year-Olds in UK Struggling With Depression
A survey of 1,359 teachers finds that 96 percent have encountered children with mental problems.
Depression is the world's most prevalent mental health problem. This rampant ailment is afflicting men, women and children of all ages around the globe. A recent development in the United Kingdom shows that children as young as 4 years old are suffering from varying levels of depression.
In primary schools, teachers are dealing with children with eating disorders, panic attacks, self-harming habits and, in some cases, thoughts of suicide. One in 7 says that he or she has come across children ages 4 to 7 in mental health cases. More than a quarter said they have seen children ages 7 to 11 who have mental health problems. Members of the National Association of Schoolmasters Union of Women Teachers (nasuwt) say that they are being "left to pick up the pieces" as more and more young people suffer. The survey included 1,359 teachers, and 96 percent reported that they've encountered children of all ages afflicted with mental health problems.
Teenagers have been suffering from depression for a number of years now, but recent research shows that this illness is cropping up in the lives of even younger children. Researchers have been struggling for years to identify the root cause of this unhappiness in society.
Teachers identified what they believed were the biggest causes of depression in young people: family problems (86 percent), pressure of exam system (66 percent), social media (64 percent).
Strong, stable families are the foundation of a strong, stable nation—the ideal environment to raise happy, well-adjusted children. Today, however, family problems are the number one cause of an epidemic of depression among children as young as 4 years old.
The Trumpet regularly reports on the breakdown of the family, because that breakdown has very real, negative results. As Andrew Miiller wrote in "Why the Trumpet Watches the Moral Decline in Britain and America":
In 1890, there was one divorce for every 18 marriages in the U.S. Today the number is one divorce for every 2½ marriages. England and Wales have an average of 13 divorces every hour. …

The result? One third of American children grow up without their biological father. Britain has the highest proportion of children brought up in one-parent families of any major European country.

Children who grow up without a father figure are four times likelier to be poor, nine times likelier to drop out of school, 11 times likelier to commit violent crimes, and 20 times likelier to be arrested. There is a direct link between the fracturing of families and major societal problems. …

It takes strong families to produce upstanding citizens capable of providing for themselves. When a nation begins to look instead to its government to provide, it is on a path to societal collapse. Family breakdown brought about Rome's fall. It is bringing about the fall of Britain and America today.
But there is hope. God does not want mankind to live in a society that produces depressed 4-year-olds—and He has a plan to deal with it. His laws can deal with this problem in your life as well. To learn more about why God created marriage and family, and how to make it work, read our free booklet Why Marriage—Soon Obsolete?, by Herbert W. Armstrong.