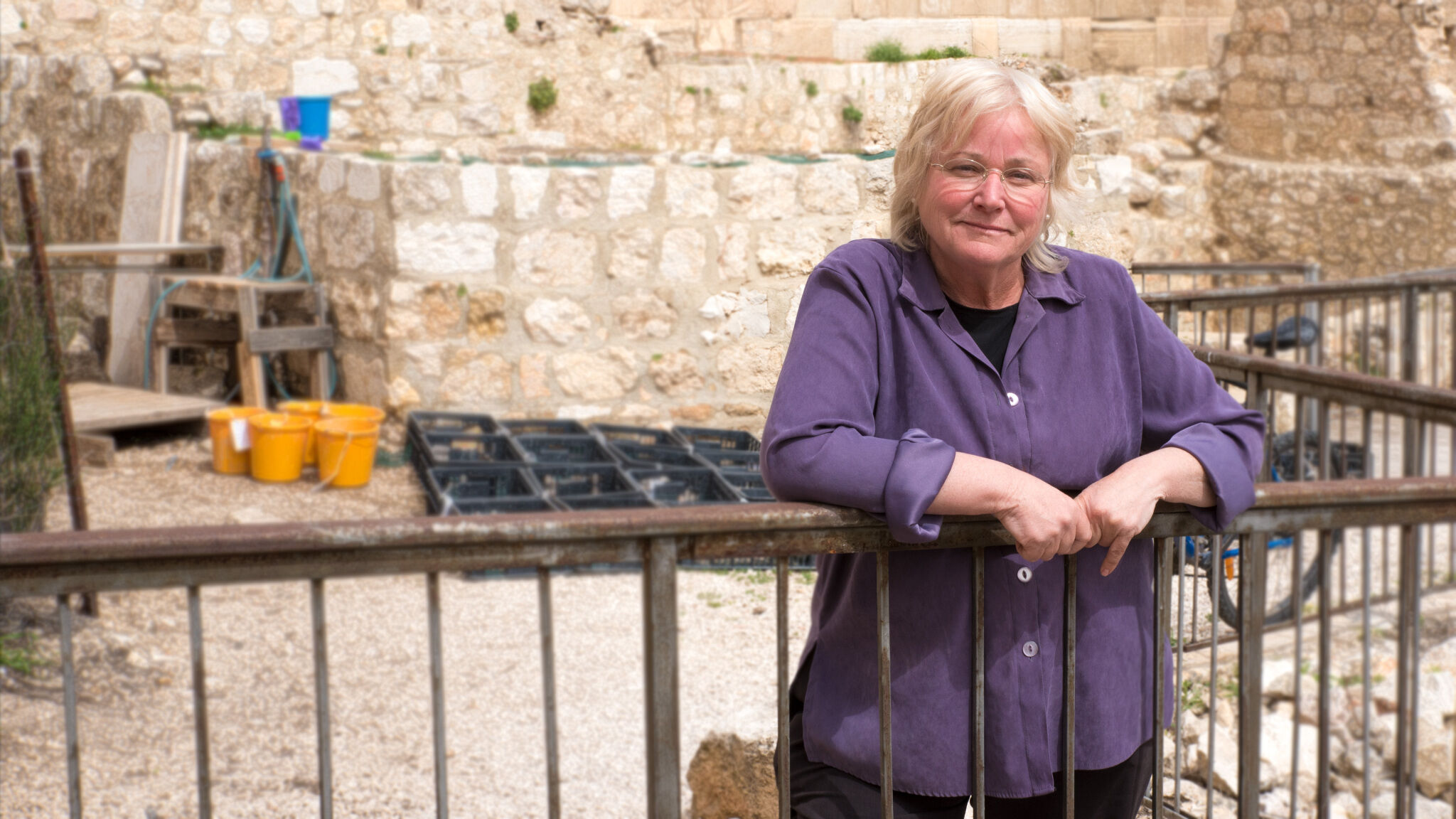 Another Great Archaeological Discovery by Dr. Eilat Mazar
Since January, students from Herbert W. Armstrong College have been participating in the latest phase of Dr. Eilat Mazar's archaeological excavation on the Ophel in Jerusalem. The current phase of the dig ends this week, and I'll be traveling to Jerusalem with my family to help our volunteers wrap things up.
Earlier today, Dr. Mazar announced the discovery of some rare bronze coins. The coins, uncovered by our students over the past couple of months, are a testament to the Jews' struggle against the Romans in the years preceding the fall of Jerusalem. Dr. Mazar's press release received a lot of attention. You can read about these coins here, here and here.
The coins were discovered in a large cave that was originally used as a cistern during the time of the biblical kings of Judah through till the destruction of Jerusalem. Dr. Mazar believes the cistern was in use from the time of King David (1000 b.c.) all the way through Jerusalem's destruction in a.d. 70. There is also evidence that the cave was used by Jews seeking safety from Roman invasion immediately before the a.d. 70 holocaust. According to Dr. Mazar's press release, the coins were "left behind by Jewish residents who hid in a large cave (21×42 feet) for four years (66-70 c.e.) during the Roman siege of Jerusalem, up until the destruction of the second temple and the city of Jerusalem."
I've been in the cave in which these coins were discovered, and it is remarkable. I couldn't imagine having to live in it for four years! This 2,000-year-old time capsule has been our volunteers' workspace for the past 10 weeks. In fact, the cave has been excavated solely by students and alumni of Herbert W. Armstrong College. The area supervisor inside the cave was Christopher Eames, a regular Trumpet contributor and our resident Hebrew speaker. He was assisted by Brent Nagtegaal, another AC alum and Trumpet writer, and our most experienced digger. The past three months have been extra busy for Brent; in February, his wife gave birth—in their apartment in Jerusalem—to a healthy baby boy.
As you can imagine, our volunteers in Jerusalem have had an incredible three months. When they return to campus over the next couple of weeks, I'm sure they'll be exhausted but also charged and ready to share news of the experience. Personally, I can't wait to get to Jerusalem and catch up with Dr. Mazar later this week. Eilat's dig on the Ophel is the most important archaeological excavation in the world, and we are thrilled and grateful to be a part of her team.
Our guys in Jerusalem have produced a short video explaining the coins and the cave. It also includes an explanation from Dr. Mazar.
To learn more about today's announcement, read Brent's article "Rare Jewish Revolt Coins Discovered in Jerusalem Cave."