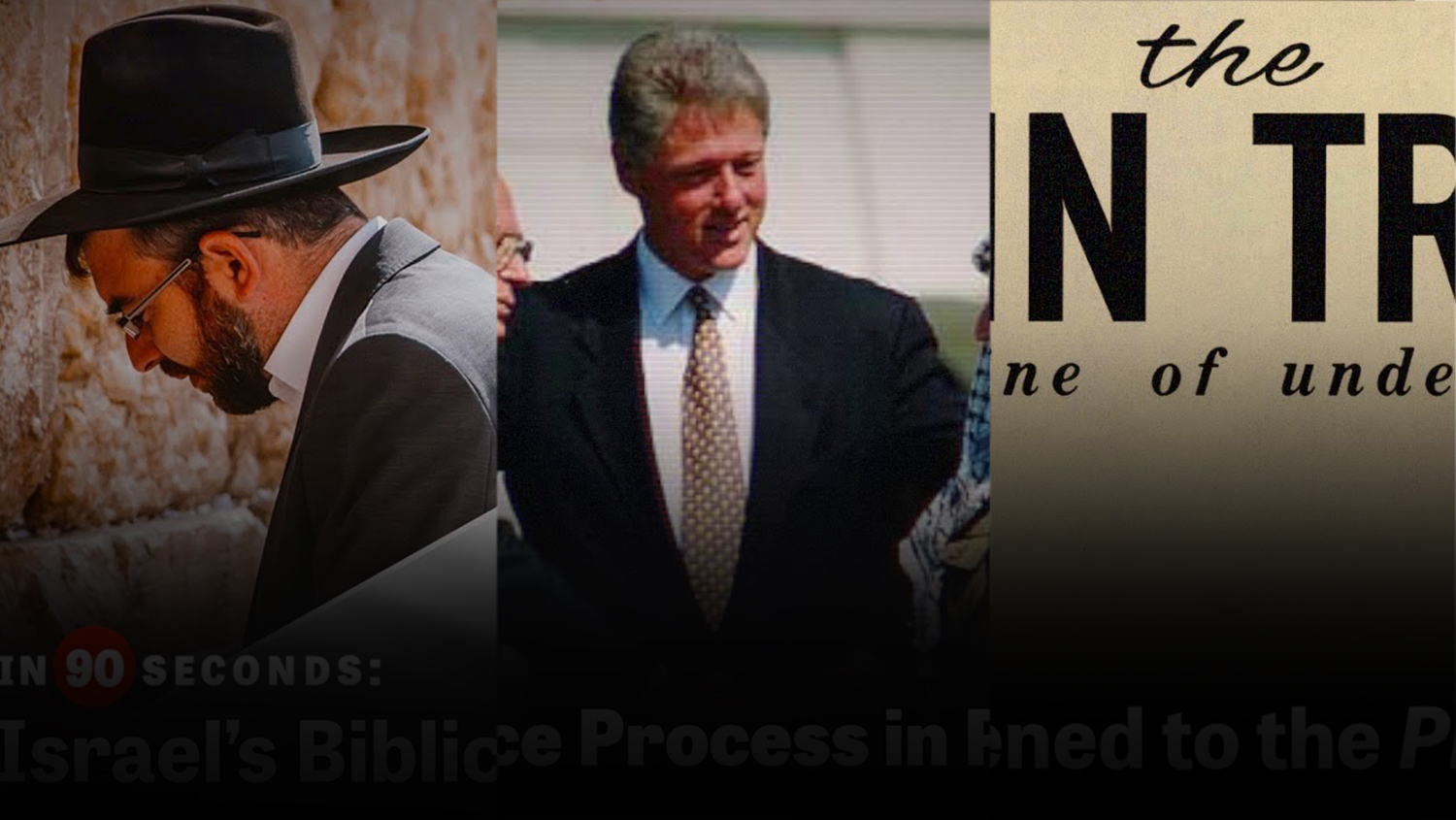 Three Videos You Need to Watch
Quick ways to learn a lot about Israel
The following is from the Trumpet Brief sent out yesterday. These daily e-mails contain personal messages from the Trumpet staff. Click here to join the over 20,000 members of our mailing list, so you don't miss another message.
Earlier today we added two videos to our In 90 Seconds series. The goal with each video in this series is to provide a brief, compelling introduction to one of the key prophecies or biblical truths that inform our understanding of world events. The videos we've posted today summarize two crucial insights into the events that are occurring in Israel right now.
The first video, "Israel's Biblical Identity," introduces the viewer to the biblical history that shows that the Jews descended from the ancient tribe of Judah. It features a beautiful map of ancient Israel and explains how the nation split into two distinct kingdoms following the death of King Solomon. Understanding this split is key to understanding the identity of the Jews and to understanding the end-time prophecies about the Jewish state.
The second video is "Israel's Peace Process in Prophecy." Since 1978, the Jews have given the Sinai Peninsula, the Gaza Strip, Jericho, Bethlehem and other West Bank areas to the Palestinians. Unfortunately, these significant sacrifices have done nothing to mollify Palestinian hatred and secure peace between Israel and the Arabs. Actually, the peace process has emboldened the Arabs and made Israel weaker and more vulnerable. Perhaps you already understood this, but did you know that Israel's peace process was also prophesied? This video will introduce you to that remarkable prophecy.
Finally, considering yesterday was the 32nd anniversary of the death of Herbert W. Armstrong, it is a fitting time to watch our video explaining what happened to the pioneering newsmagazine he founded in 1934. The Plain Truth considered world events through the lens of Bible prophecy and is the model for the Philadelphia Trumpet and theTrumpet.com. At its peak, the Plain Truth reached a circulation of more than 8 million and was published in seven languages. It was more popular than Time and Newsweek. Then it disappeared.
What ever happened to the Plain Truth? And what happened to the work of Mr. Armstrong after his death? This video will help you begin to answer those questions.
We have more videos in production. Over the next few weeks, we hope to post videos on Britain's Biblical Identity and America's Biblical Identity.