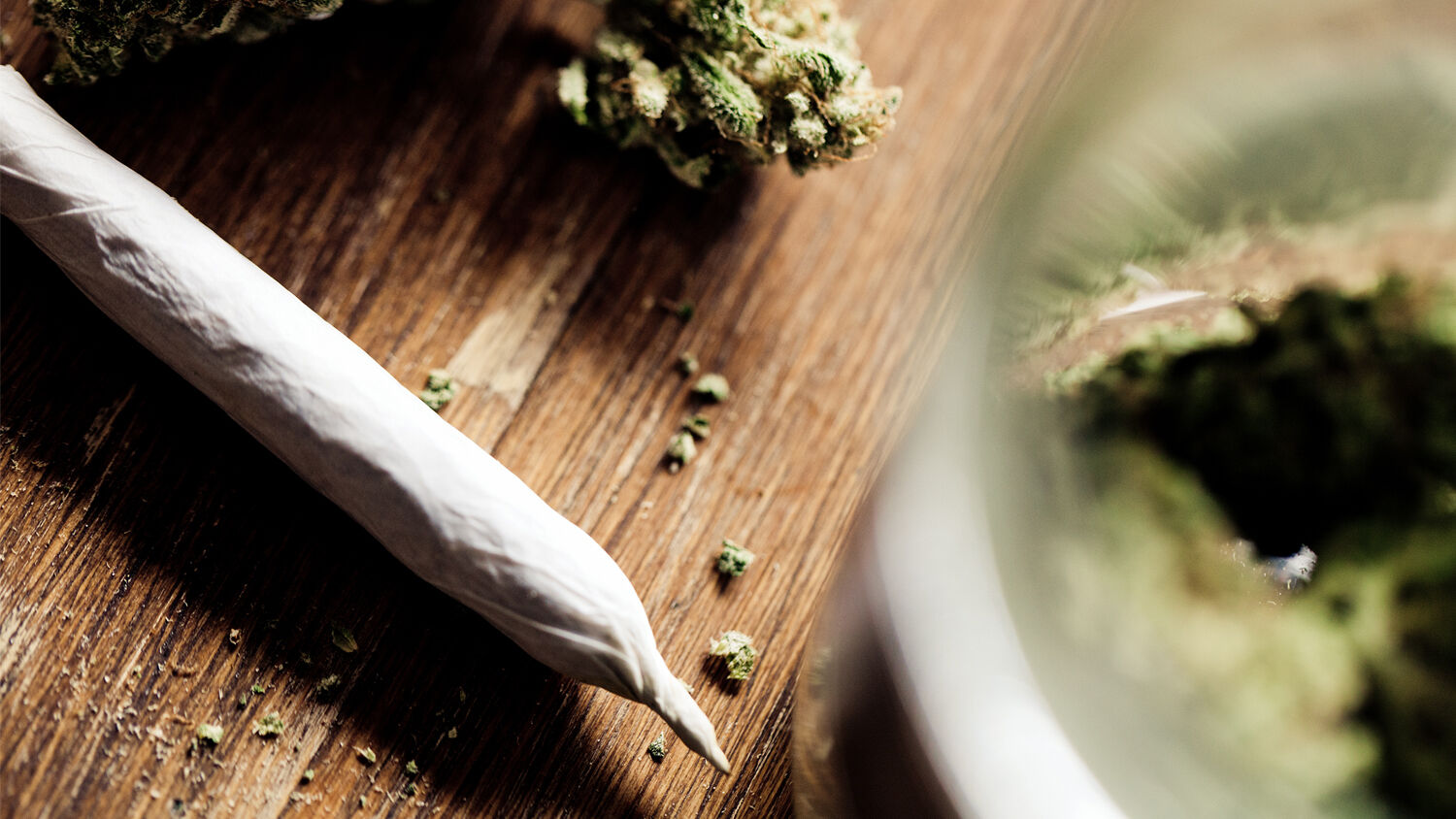 California Legalizes Marijuana
Thousands welcome the New Year with a stop at the pot shop.
Retail marijuana shops across California swung open their doors to ring in the New Year. Berkeley, Oakland, San Jose and San Diego were among the cities for the 100 dispensaries licensed to serve the narcotic to patrons on New Year's Day. Other major cities are set to follow in their footsteps, including San Francisco and Los Angeles.
Although California legalized medicinal marijuana possession in 1996, its New Year's resolution made it the sixth state to introduce the sale of "recreational" cannabis, following Colorado, Washington, Oregon, Alaska and Nevada. Pot is now sold legally for either medicinal or "recreational" purposes down the entire length of the West Coast.
The East Coast will potentially join the burgeoning marijuana market with sales in Massachusetts and Maine expected to begin this year.
While the 200 people in line before dawn outside a shop in Oakland, and the customer who walked away with more than $1,000 worth of cannabis in a grocery bag, may be enthusiastic about the inauguration of "the world's largest market for legalized recreational marijuana," there are some who are issuing warnings.
Opponents of legalization are pointing to increased traffic deaths in Colorado as a cautionary tale. According to National Highway Traffic Safety Administration data, fatal crashes involving drivers under the influence of marijuana have more than doubled between 2013 and 2016. While this trend is concurrent with the legalization of recreational pot in Colorado beginning in late 2012, public safety officials say the two cannot be definitively linked.
Attorney General Jeff Sessions's recent recension of an Obama-era federal policy that provided legal protection for states making recreational pot sales has been a bit of a "buzzkill." Sessions said that the new policy "simply directs U.S. attorneys to use previously established prosecutorial principles that provide them all the necessary tools to disrupt criminal organizations, tackle the growing drug crisis, and thwart violent crime across our country." Considering that the federal Drug Enforcement Administration places marijuana in the same category as heroin, those in the state-sanctioned cannabis business are fearful of federal raids and seizures.
But are any of the 61 percent of United States voters who support pot legalization fearful of God's judgment on the matter?
In his article "What's Wrong With Marijuana?" in the February 2013 Trumpet issue, Wik Heerma detailed the biblical perspective on the cannabis question:
Scripture reveals that our bodies and minds are not our own to abuse as we please. God commands that we "glorify God in your body, and in your spirit, which are God's" (1 Corinthians 6:20). The Bible reveals man's incredible potential: to use our bodies, our minds and His Holy Spirit (verse 19) to develop the character of God!

An incredible, eternal future awaits each of us when we turn to God to let Him develop our minds and character. Intoxicating ourselves on the "pleasures of sin" (Hebrews 11:25) and the "lust of the flesh" (Galatians 5:16; 1 John 2:16) destroys this incredible human potential. 1 Corinthians 6:10 states outright that drunkards—meaning the intoxicated—will never enter God's Kingdom unless they repent—and that includes intoxicating drug hallucinations.
The human brain was created to experience pure joy and thrills that can never be obtained by recreational drug use. To learn more about your truly "mind-blowing" potential, read Herbert W. Armstrong's book The Incredible Human Potential.