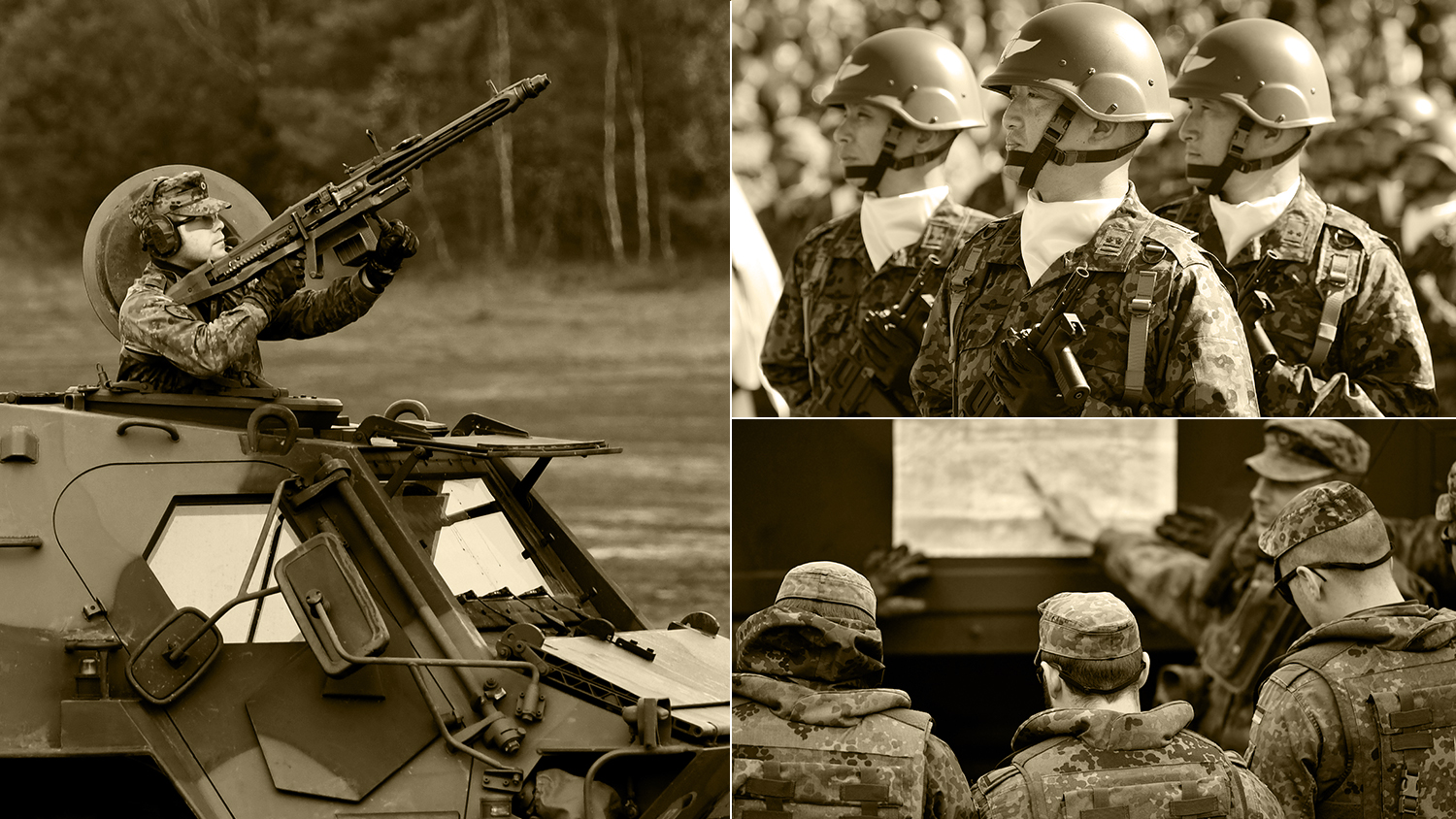 2017: A Year of Military Milestones
It's clear that the world is militarizing. That trend is set to continue into 2018.
The following is from the Trumpet Brief sent out yesterday. These daily e-mails contain personal messages from the Trumpet staff. Click here to join the nearly 20,000 members of our mailing list, so you don't miss another message.
One of my least favorite tasks each year is any kind of year in review project. My usual tactic is to not say anything and hope everyone else forgets about doing one. It never works.
But this year even I am forced to conclude that it's a worthwhile exercise. Having spent most of the afternoon looking over every article we've written on the website for the past 12 months, I am surprised by how much I'd forgotten of the fast-moving events of 2017.
There were a number of dramatic changes. Trumpet executive editor Stephen Flurry will cover many of them on his Trumpet Daily Radio Show on Friday. But one trend that stood out to me is how quickly the rest of the world is militarizing.
North Korea is the most dramatic example. This time last year we were wondering if it would dare test a missile that could reach the West Coast of the United States. Now it has proved again and again that almost the entire United States is within its range.
But North Korea is not the only one. Consider these stories from around the world:
China
Japan
Europe
That's quite a lot of firsts—some more significant than others. And these are just the milestones. We had several stories this year about China's steady conquest of the South China Sea and its development of advanced weapons, such as hypersonic missiles.
It's clear that the world is militarizing. And that's a trend set to continue into 2018. Next year, global defense spending will reach its highest level since the end of the Cold War, according to a forecast from Jane's Defense Budget Reports. All around the world, defense spending is expected to grow—even in Western Europe, where spending has spent years shrinking.
Bloomberg wrote on December 12: "The world needs a new way to encourage peace, security and mutual trust. Instead, it's getting more weapons."
It's inaccurate to say that more weapons mean more danger. If this were the case, then disarmament would be a path to peace—and history has proved that it isn't. But this is an important and quantifiable symptom of a vital trend.
In foreign-policy circles, it's described as "the rise of the West" or "the post-American world." In all these different regions, the one common trend is the declining presence of the U.S. Europe no longer believes America will defend it, so it is looking to itself. The same is true for U.S. allies in Asia.
Meanwhile, Iran's military budget is at its highest level since the 1979 Islamic Revolution—thanks to American weakness. China and Russia both feel empowered to throw their weight around.
It is a dangerous time. In his book A History of the English-Speaking Peoples Since 1900, Andrew Roberts warned that "the most costly wars in modern history have arisen whenever there is confusion about which is the world's preeminent power."
No wonder there are so many "firsts" in the military events of 2017. Nations are getting ready for a new era.
The Bible talks about this new era too. It calls it "the times of the Gentiles."
It's not a pleasant time, to put it mildly. But Jesus Christ Himself lists it as a major milestone on the way to His return (Luke 21:24). If we want to follow and understand what He says, then we need to know what He is talking about.
When you do, it makes all of these news events really come alive—as it shows they're all part of a plan God foretold thousands of years in advance. To learn more about these times of the Gentiles and this new post-American world, read Joel Hilliker's article "What Happens After a Superpower Dies?"