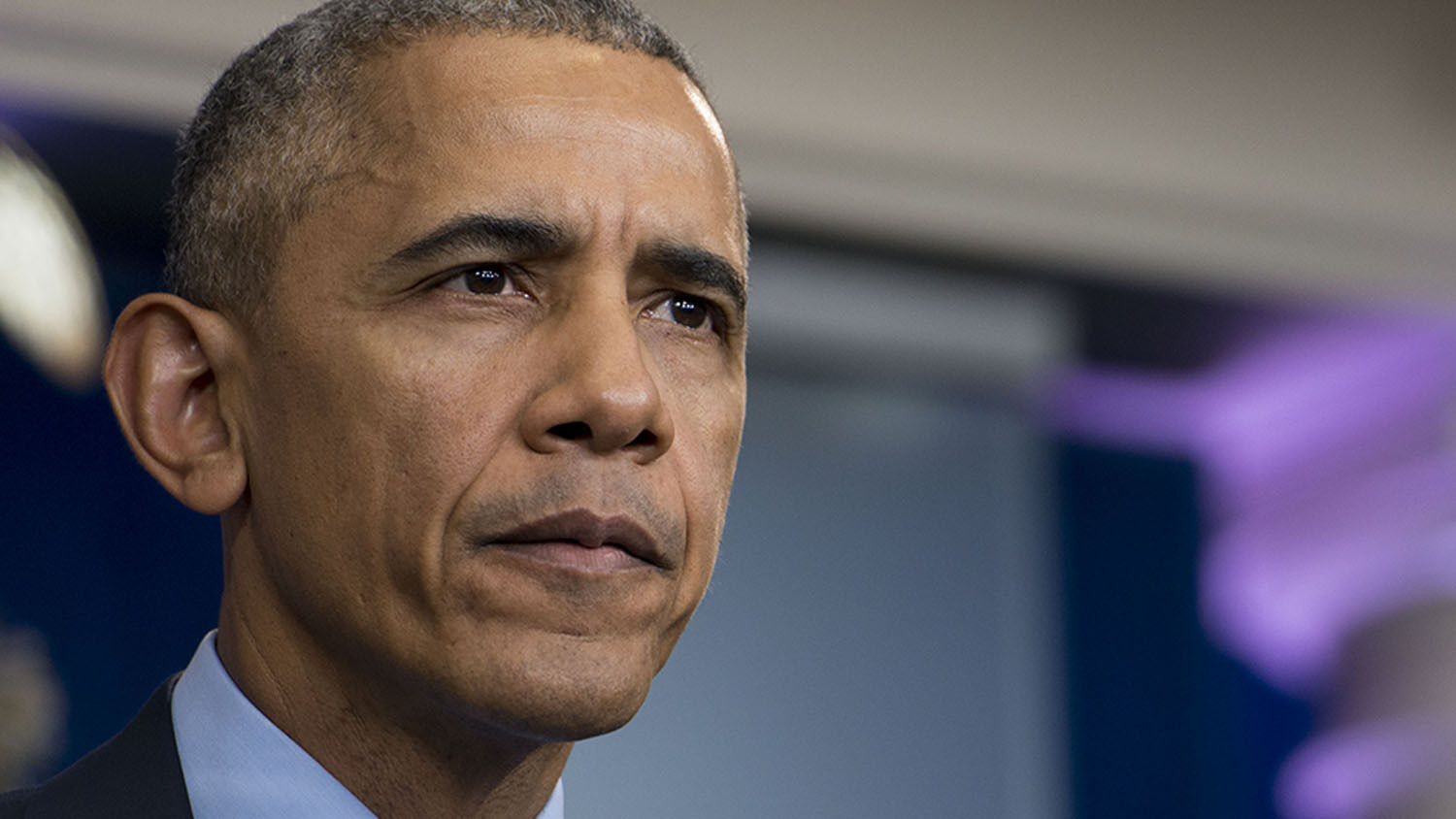 Why Obama Blocked Hezbollah Probe
The deadly ramifications of what the Obama administration did are beyond measuring and could take years to fully play out.
The following is from the Trumpet Brief sent out yesterday. These daily e-mails contain personal messages from the Trumpet staff. Click here to join the nearly 20,000 members of our mailing list, so you don't miss another message.
In the final years of his presidency, Barack Obama passed on a golden opportunity to cripple Hezbollah's global drug trafficking operation. According to a bombshell investigative piece by Politico reporter Josh Meyer, Obama was so desperate for a nuclear pact with Iran that he not only let its Hezbollah proxy off the hook—he actually blocked efforts to stop the terrorist group's criminal activities!
Even before Obama was elected as president in late 2008, he was engaged in back-channel communications with Iran's supreme leader, promising to befriend the Islamic Republic. Soon after the election, in his Cairo speech, Obama said Iran's history of killing and maiming civilians was in the past. It was time to move forward.
When Iran's Green Movement rose up against the supreme leader just days after that Cairo speech, Obama's America turned a blind eye to the democratic uprising. From that point forward, virtually every foreign-policy decision Mr. Obama made helped to strengthen and empower the Iranian king and its proxies, like Hezbollah.
When President Obama signed the nuclear deal with Iran in January 2016—lifting sanctions, releasing valuable assets, handing over terrorists and tens of billions of dollars, and clearing the path for the mullahs to build a nuclear bomb—we at the Trumpet said the United States had effectively crowned Iran as the biblically prophesied "king" of the south (Daniel 11:40).
We now know that the Obama administration was so desperate to conclude this deal that it blocked a probe into Hezbollah's illicit drug smuggling activities.
The 14,000-word Politico investigation by Josh Meyer, titled "The Secret Backstory of How Obama Let Hezbollah Off the Hook," reveals just how much President Obama was willing to concede in order to sign a nuclear pact with the mullahs.
Project Cassandra, launched in 2008, was a top-secret investigation involving 30 U.S. and foreign security agencies. The Drug Enforcement Administration (dea) estimated that Hezbollah was collecting $1 billion a year from drug trafficking, arms smuggling and money laundering.
David Asher, an illicit-finance analyst in the Defense Department who oversaw Project Cassandra, told Congress that the drug and weapons smuggling campaign was "the largest material support scheme for terrorism operations" ever.
This project involved a huge amount of money changing hands. Reserves of U.S. cash in Lebanon doubled in a few years. Skyscrapers popped up around Beirut because of the cash influx. The Lebanese Canadian Bank became one of the fastest growing banks in the world.
Hezbollah used a lot of the money to buy an especially dangerous kind of ied (improvised explosive device)—the kind that was being used against U.S. troops in Iraq by Shiite militias. These ied's were so powerful that "they could blow the side off a building," according to Asher.
Jack Kelly, founder and leader of Project Cassandra, said about Hezbollah: "They were a paramilitary organization with strategic importance in the Middle East, and we watched them become an international criminal conglomerate generating billions of dollars for the world's most dangerous activities, including chemical and nuclear weapons programs and armies that believe America is their sworn enemy" (emphasis added throughout).
President George W. Bush made disrupting Hezbollah's activities a top priority, but he was hampered by turf wars between U.S. agencies. Despite the opposition, Cassandra managed to collect a huge amount of evidence implicating Hezbollah and its state sponsor—Iran.
"Iran and Hezbollah began making similar moves into Yemen and other Sunni-controlled countries. And their networks in Africa trafficked not just in drugs, weapons and used cars but diamonds, commercial merchandise and even human slaves," Meyer wrote.
"But Project Cassandra's agents were most alarmed, by far, by the havoc Hezbollah and Iran were wreaking in Latin America."
You read that right. Hezbollah's global drug trafficking network is embedded in Latin America—America's backyard! "In the years after the 9/11 terrorist attacks, when Washington's focus was elsewhere, Hezbollah and Iran cultivated alliances with governments along the 'cocaine corridor' from the tip of South America to Mexico, to turn them against the United States," Meyer wrote.
Hezbollah formed drug trafficking partnerships with cartels in Bolivia, Ecuador and Venezuela in order to undermine U.S. influence in the region. Meyer exposed how Venezuelan President Hugo Chavez was working with Hezbollah and Mahmoud Ahmadinejad, Iran's president at the time. Due to this new friendship, Venezuela's cocaine exports quintupled over the space of a few years.
"[B]eginning in 2007, dea agents watched as a commercial jetliner from Venezuela's state-run Conviasa airline flew from Caracas to Tehran via Damascus, Syria, every week with a cargo-hold full of drugs and cash. They nicknamed it 'Aeroterror,' they said, because the return flight often carried weapons and was packed with Hezbollah and Iranian operatives whom the Venezuelan government would provide with fake identities and travel documents on their arrival," Meyer wrote.
Venezuela became "the primary pipeline for U.S.-bound cocaine" and "a strategically invaluable staging area for Hezbollah and Iran in the United States' backyard, including camps they established to train Shiite militias."
Two four-star generals warned Congress that Hezbollah's activities in Latin America were an urgent threat to U.S. security.
President Obama didn't see it that way. As Meyer revealed in his piece, the closer Project Cassandra got to the Hezbollah hierarchy, the more "Obama administration officials threw an increasingly insurmountable series of roadblocks in its way …."
Meyer wrote,
After Obama won reelection in November 2012, the administration's pushback on Hezbollah drug cases became more overt, and now seemed to be emanating directly from the White House …. [S]enior Obama administration officials appeared to be alarmed by how far Project Cassandra's investigations had reached into the leadership of Hezbollah and Iran, and wary of the possible political repercussions.

As a result, task force members claim, Project Cassandra was increasingly viewed as a threat to the administration's efforts to secure a nuclear deal, and the top-secret prisoner swap that was about to be negotiated.
In the end, the whole project was all but killed "within months" of the Iran deal. Senior officials, including Cassandra's founder and leader Jack Kelly, were transferred to other assignments.
Meyer wrote: "As a result, the U.S. government lost insight into not only drug trafficking and other criminal activity worldwide, but also into Hezbollah's illicit conspiracies with top officials in the Iranian, Syrian, Venezuelan and Russian governments—all the way up to presidents Nicolas Maduro, Assad and Putin, according to former task force members and other current and former U.S. officials."
This was the incomprehensible cost of President Obama's nuclear pact with Iran!
These revelations only add more weight to my father's assessment that the nuclear deal was "The Worst Foreign-Policy Blunder in American History"! These were not just foolish political calculations. They were dangerous and delusional—and they led America and the world down a path of destruction. The deadly ramifications of what the Obama administration did are beyond measuring and could take years to fully play out. It underscores the damage President Obama did—a truth that can only be fully appreciated by understanding the spiritual dimension explained in my father's booklet America Under Attack.
For more on this subject, listen to my interview with Richard Palmer on yesterday's Trumpet Daily Radio Show.