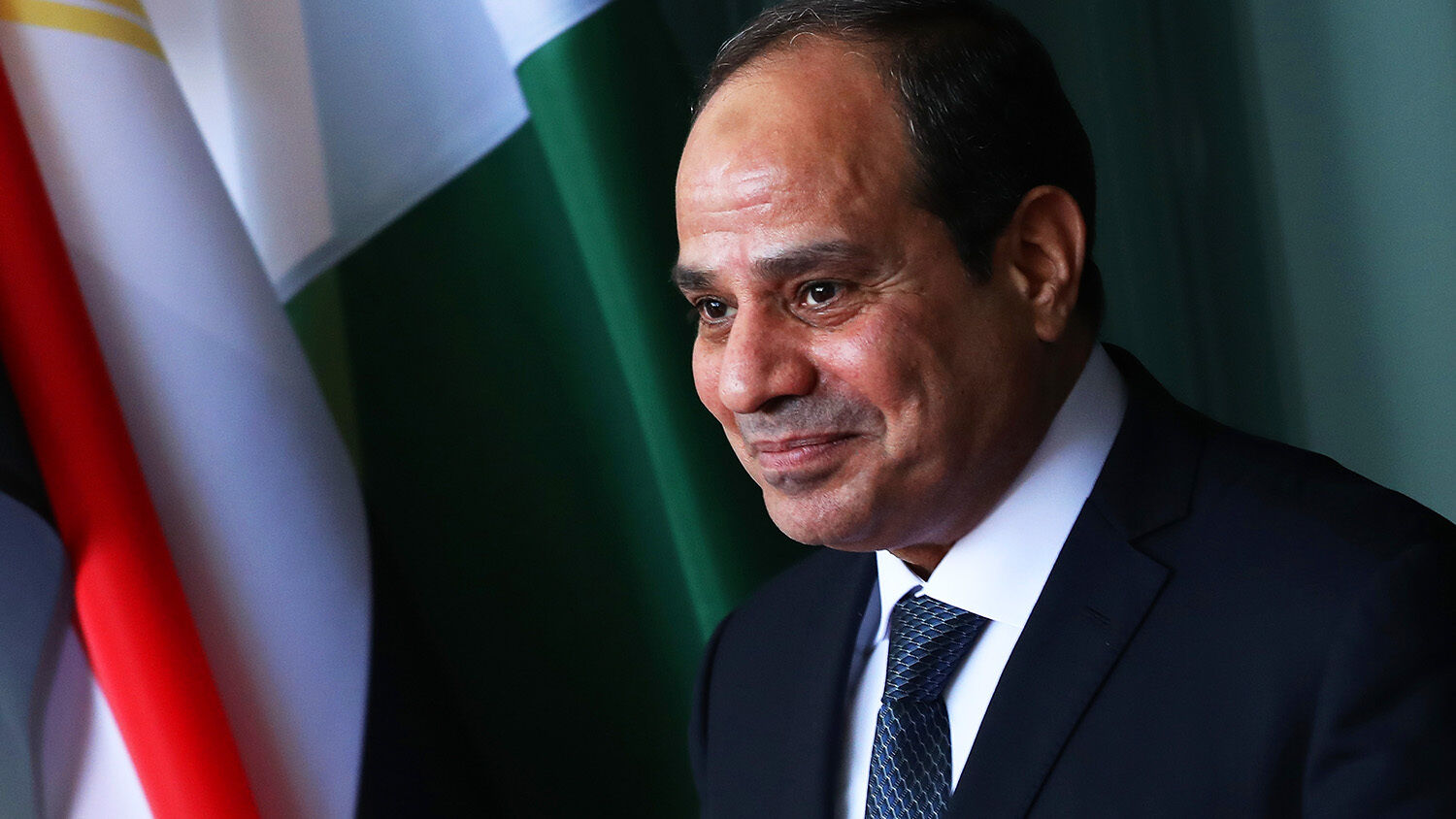 Is America Setting Up Egypt to Fail?
As the United States walks out on Egypt, Iran will be putting its foot in the door.
United States President Donald Trump has denied $290 million in aid to Egypt, Reuters reported on August 22, citing two anonymous sources. The move strains already weak relations between the U.S. and Egypt.
The U.S. government said it is denying $95.7 million in aid to Egypt and delaying another $195 million until the government of Egyptian President Abdel Fattah al-Sisi changes some of its human rights policies. The news shocked Cairo, coming after 30 years of steady military and economic assistance from Washington. cnn reported that the U.S. will continue to support Egypt in "defeating extremists, fighting terrorism, and bolstering its economy."
In May, Sisi signed off on a law that restricts nongovernmental organizations (ngo) operating in Egypt to development and social work only. "This law, which gives the government extraordinary powers to control ngos and imposes harsh punishments and fines for any violation of its draconian provisions, is the latest ploy by the Egyptian authorities to silence all independent voices," said Najia Bounaim, the campaigns director for North Africa at Amnesty International. The Egyptian government argues that the law is designed to protect the country from foreign-funded Islamist groups.
Secretary of State Rex Tillerson said that the withheld funds will be kept in reserve "until we see progress from Egypt" regarding human rights and the new ngo law.
The United States' efforts to reduce Sisi's strong-arm tactics are actually furthering the destabilization of Egypt. Earlier this month, Sisi made substantial government cutbacks as the Egyptian economy continued to falter. This included removing a subsidy system that 75 percent of Egypt's 100 million people receive. At the time, we wrote:
This economic double whammy is hitting Egypt's population hard, and many are fearful it could lead to social unrest the likes of which could be worse than the 2012 Arab Spring. Sisi recognizes this danger but has decided to enact the difficult measures for Egypt's long-term benefit. To replace the subsidy system, the government has started to give cash payouts to individuals on a need basis. This should replace a large part of the corruption in the system, but so far, the cash payouts have not overcome the rising prices for food and gas. Hence the rising social temperature in Egypt.
The withholding of $290 million comes at an already difficult time for Egypt and may destabilize the country further. Or it may persuade Sisi to liberalize his government and weaken the ngo laws, as the U.S. intends. Even if Washington is successful, a weaker Sisi government and more lenient ngo laws will further empower the Islamists—again resulting in further destabilization of Egypt.
"Certainly, as discontent with the political system in Egypt increases, we can expect to see the Islamists grow in popularity," wrote Trumpet editor in chief Gerald Flurry in January 2006. He has been forecasting this since 1992. He writes in his booklet The King of the South: "Daniel 11:42 implies that Egypt will be allied with the king of the south, or Iran. This prophecy indicates that there would be a far-reaching change in Egyptian politics! … This prophecy is moving toward fulfillment right before our eyes in this end time, and it is mainly because of Iran's 'push' toward radical Islam."
Request The King of the South to see how these prophesied events are unfolding before your eyes!