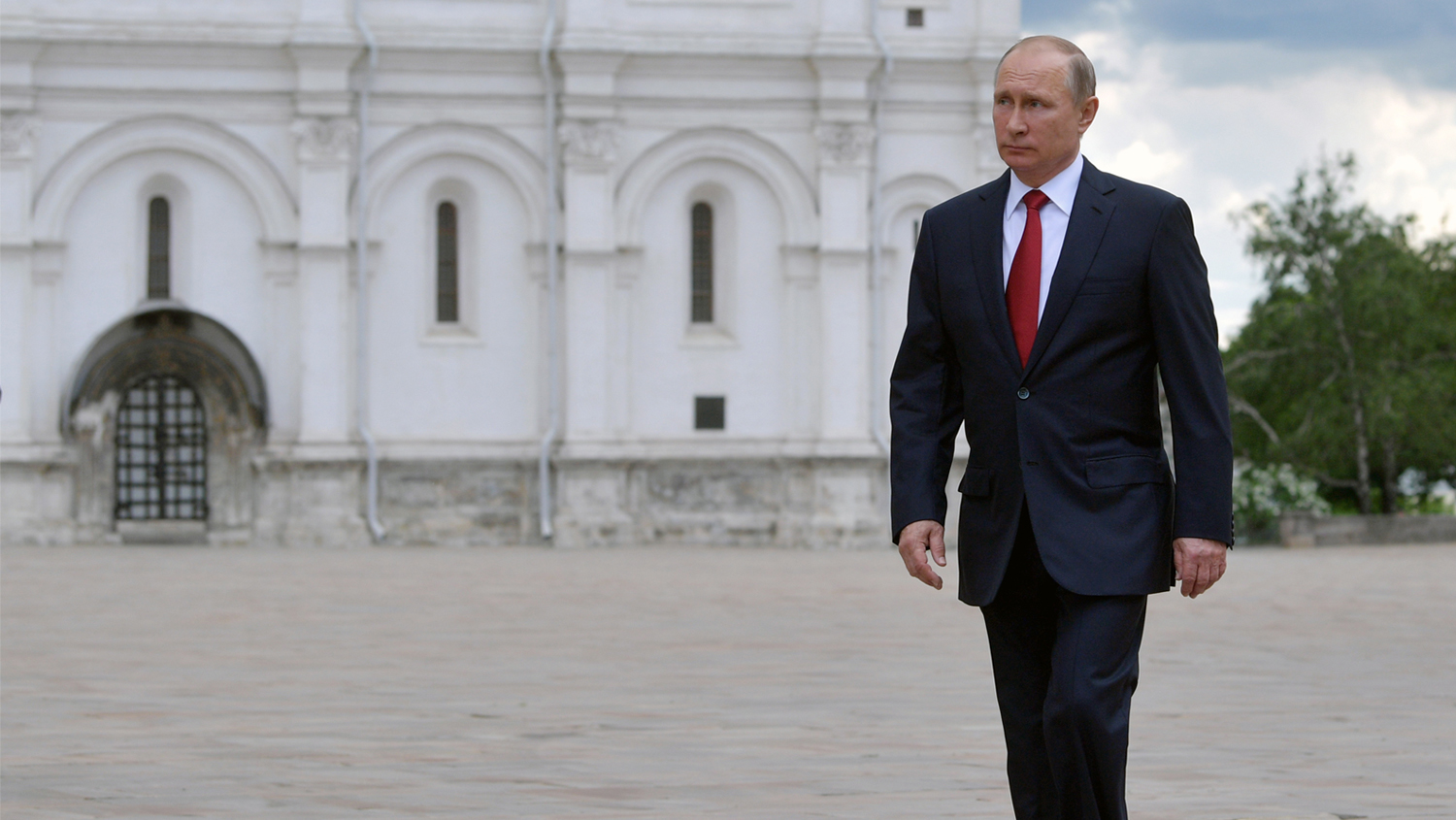 The British Might Be Covering Up Another Putin-Approved Assassination
'It's so obvious that it's an assassination.'
In 2010, Alexander Perepilichnyy revealed huge financial corruption in the Russian government. He fled to England. On Nov. 10, 2012, he collapsed and died while jogging just outside London. British police who investigated the death said there was nothing suspicious. But numerous intelligence officers now say his murder was ordered by Russian President Vladimir Putin.
A new investigation was launched on June 5. The opposing sides disagree on one fundamental element: whether or not Perepilichnyy died with traces of the deadly poison from the Chinese flowering plant called Gelsemium in his stomach.
BuzzFeed News published an investigation of its own a week after the new hearing started. "Poison in the System" is the title. Its investigators, along with French, American and British intelligence officers, believe Perepilichnyy was another victim in the huge and growing list of Putin-ordered assassinations. Here are its key findings:
U.S. spies said they have passed MI6 high-grade intelligence indicating that Perepilichnyy was likely "assassinated on direct orders from Putin or people close to him" and lambasted the British police for their "botched" investigation.
A highly classified report on Russian state assassinations compiled for the U.S. Congress by the Office of the Director of National Intelligence last year asserts with "high confidence" that Perepilichnyy's murder was sanctioned by Putin, Russia's president.
French police are treating the financier's death as a suspected organized assassination but say they have been repeatedly stonewalled by their British counterparts.
Perepilichnyy traveled to Paris before his death for a secret assignation with a 22-year-old Ukrainian woman, Elmira Medynska, who gave an exclusive interview to BuzzFeed News, but who British and French police never spoke to.
Here's the kicker: According to BuzzFeed's report, British and American officials say the British government is anxious not to "inflame diplomatic tensions with Russia." In 2006, the British Supreme Court convicted Putin for the high-profile assassination of Alexander Litvinenko, a Russian who also exposed Putin's corruption. (And of course, Putin did not go to jail.) But it caused a 10-year standoff with the Kremlin.
Britain doesn't want a repeat.
Consider this in the light of what Trumpet editor in chief Gerald Flurry wrote in January about Litvinenko's death:
From a child, Vladimir Putin dreamed of becoming a spy! The kgb intelligence agency that he joined is the equivalent of America's cia, except exponentially more vile and brutal. The deeds and the actions prove it. …

"I was most amazed by how a small force, a single person, really, can accomplish something an entire army cannot," [Putin] said, according to the Telegraph.

Vladimir Putin's priorities are the opposite of the high-minded ideals purportedly espoused by the Western world. Espionage is his true passion. … He is a spy by trade. …

Many analysts and experts say that Vladimir Putin has resurrected the kgb—and made it far more deadly. According to a British inquiry in January 2016, kgb operative-turned-British intelligence agent Alexander Litvinenko died nearly a decade ago after drinking a cup of green tea poisoned with radioactive polonium-210. A British parliamentary committee described the assassination as a miniature nuclear attack on the streets of London. Putin considered that man the ultimate traitor, so he poisoned him with an ingredient used in nuclear bombs!
"It's so obvious that it's an assassination," Chris Phillips, the former head of Britain's National Counter Terrorism Security Office, told BuzzFeed News. "There's no way it wasn't a hit. It's ridiculous."
Perepilichnyy's widow believes her husband died a natural death. She accused the two companies funding the new investigation of using her husband's death "to promote and advance their wider and long-running campaign against President Putin and the Russian authorities." One can understand her pain. She thinks her husband's good name has been tarnished in the investigation.
One thing in all this is true: Perepilichnyy would be the latest of many dozens of assassinations ordered by Putin. One doesn't hear accusations of Australian Prime Minister Malcolm Turnbull ordering assassinations of turncoats. If you did, you would dismiss it out of hand. But when you hear it of the Russian president, you stop and consider.
Stop and consider further. Putin is the revered and adored leader of a powerful military power with a precarious economic position. Russians trusted him to make Russia great again, and, to a better extent than any American president can make the U.S. great again, he has. But he's set to do more. You can read about it in the newest booklet that Mr. Flurry has produced, The Prophesied 'Prince of Russia.'