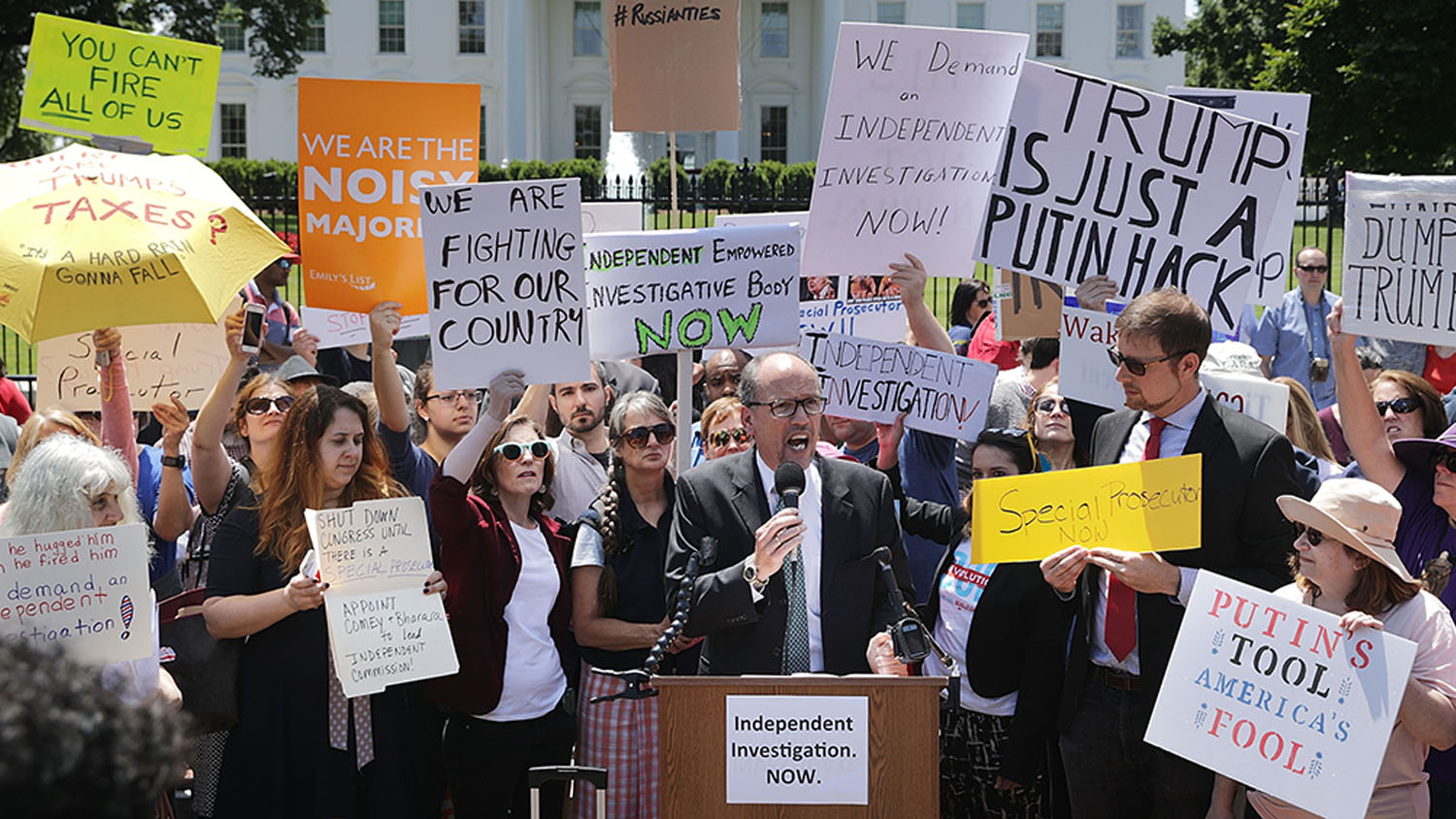 The Media's Hysterical Reaction to the Comey Firing and the German Military's Nazi Problem
Listen to the May 11, 2017 edition of the Trumpet Daily Radio Show.
Donald Trump fired fbi Director James Comey Tuesday night. The liberal media had a meltdown: It was Trump's "Tuesday night massacre"; it was a taste of fascism; America is now experiencing a full-blown constitutional crisis. cbsn, desperate for more coverage to keep the pointless story alive, even sent a reporter to Sochi, Russia, to track down Vladimir Putin for his comments. He was in full hockey garb when the reporter finally got to him for questions. His response: "Your question looks very funny for me." The scene in Washington is what you'd expect to see in a high school cafeteria. Meanwhile, as America's major media is hypnotized by the White House drama, the very thing they fear in a Trump presidency will soon happen in Europe.
Stream or download Trumpet Daily Radio Show at:
http://app.stitcher.com/browse/feed/68064/details
https://itunes.apple.com/us/podcast/trumpet-daily-radio-show/id1003885427