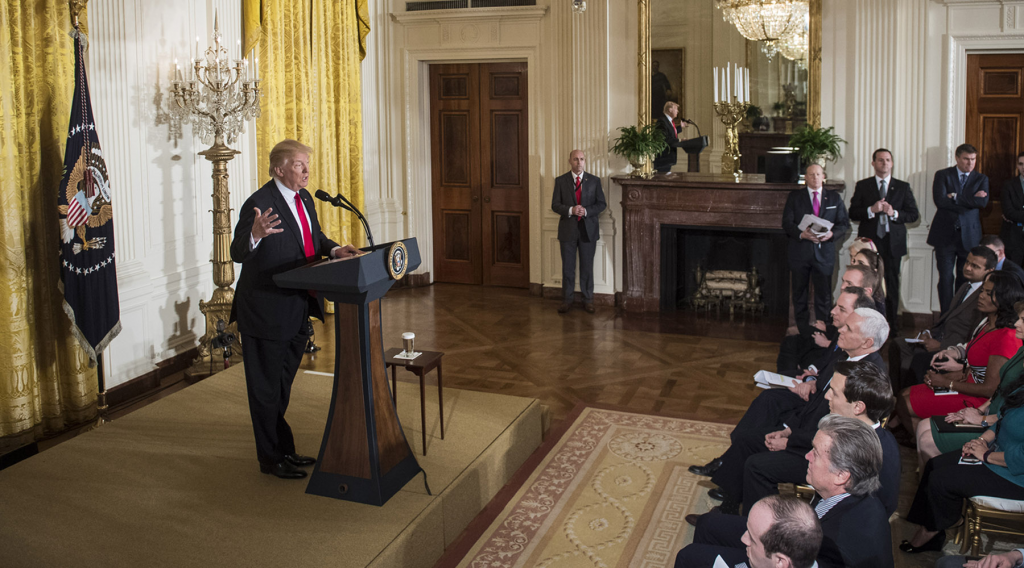 Donald Trump's War Against the Media
Listen to the Trumpet Daily radio program that aired on Feb. 17, 2017.
United States President Donald Trump blasted the major media yesterday in one of the most bizarre presidential press conferences in modern history. He labelled news outlets "fake news," took jabs at the New York Times, Wall Street Journal,cnn and the bbc and told the media it was out of control. The war between the Trump administration and the leftist media is heating up. Where is this leading the country? Find out on today's Trumpet Daily Radio Show.
Listen to or download Trumpet Daily Radio Show on:
http://app.stitcher.com/browse/feed/68064/details
https://itunes.apple.com/us/podcast/trumpet-daily-radio-show/id1003885427