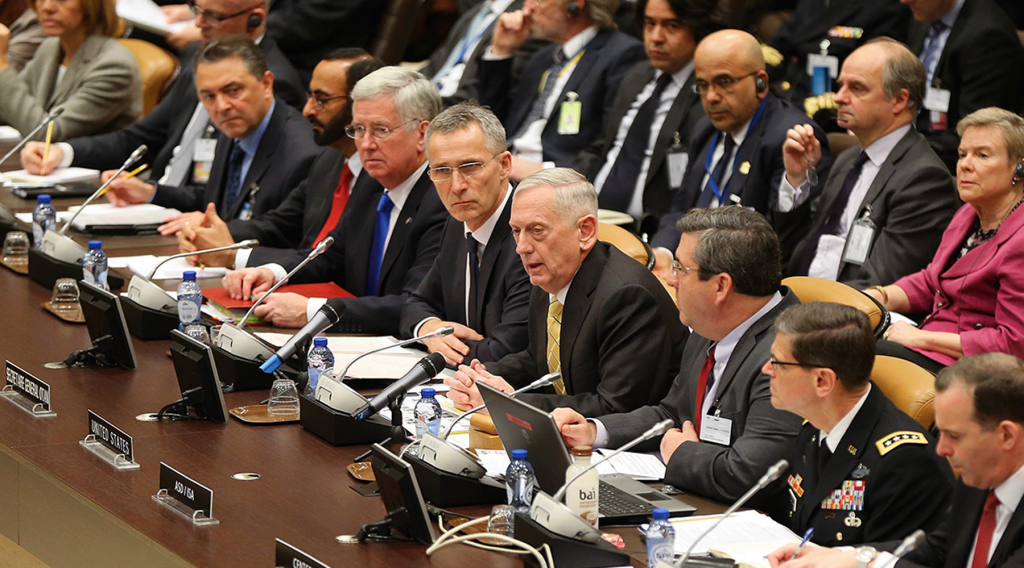 America's Ultimatum to NATO and the Coming Eurozone Crisis
Listen to the Trumpet Daily radio program that aired on Feb. 16, 2017.
In a closed-door meeting with nato allies yesterday in Brussels, American Defense Secretary James Mattis said that American taxpayers would no longer "carry a disproportionate share of the defense of Western values." Germany's defense minister agreed with America's demand that other nations share the burden and is promising to increase military spending. These shifts mark the dramatic reversal of 70 years of United States policy toward Germany. America has gone from foreign policy aimed at keeping Germany down militarily to now encouraging it to remilitarize! Stephen Flurry discusses the latest on this topic, along with other stories on today's Trumpet Daily Radio Show.
Listen to or download Trumpet Daily Radio Show on:
http://app.stitcher.com/browse/feed/68064/details
https://itunes.apple.com/us/podcast/trumpet-daily-radio-show/id1003885427