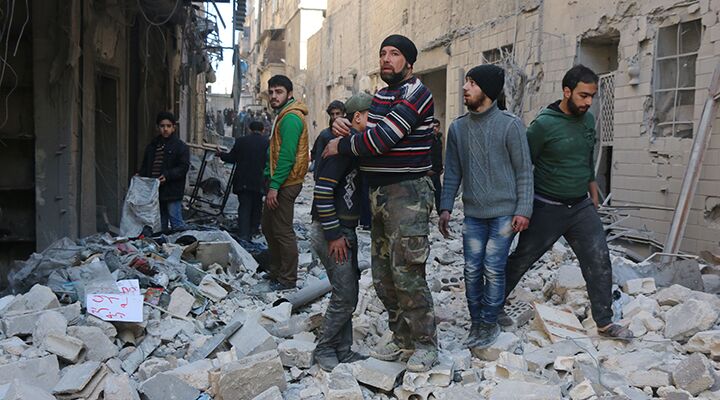 U.S. Watches as Russian Airpower and Iranian Fighters Destroy Anti-Assad Forces in Aleppo
America is confused about how to solve the mess in Syria.
Listen to the Trumpet Daily radio program that aired on February 11.
The Syria crisis has gotten even messier since Russian jets and Iranian ground troops began their assault on rebel forces in the Syrian city of Aleppo this month. Analysts fear the siege will produce a new wave of migrants. More worrying though is the United States' reaction to the players carrying out the assault. Russia and Iran were supposed to be fighting the Islamic State, and were, for the most part, encouraged by the West. However, it's now clear Russia and Iran are bent on propping up the Assad regime as it fights Western-backed rebel forces. U.S. foreign policy in the Middle East is helpless as it supports supposed allies in one nation and ends up fighting them in another. On today's program, Stephen Flurry digs into the mess created in Syria and exposes the facts America has tried to ignore.
Listen to or download Trumpet Daily Radio Show on:
http://app.stitcher.com/browse/feed/68064/details
https://itunes.apple.com/us/podcast/trumpet-daily-radio-show/id1003885427