Worldwatch
Germany to Afghanistan: You're not alone in anti-terror fight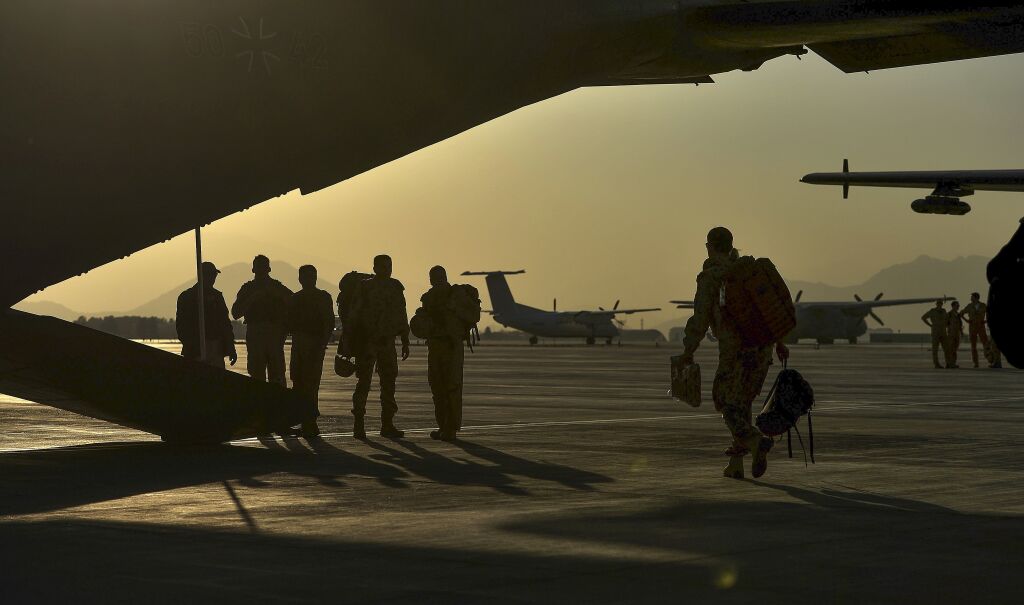 The Germans and the Afghans are "old friends" whose friendship "has no end date," German Foreign Minister Frank-Walter Steinmeier told Afghanistan on August 30 during a visit to the war-torn country.
Arriving at the airport in Kabul, Steinmeier wore a bulletproof vest and a helmet, and traveled to Afghan President Ashraf Ghani's palace by helicopter, since driving in the capital city is considered more dangerous.
Steinmeier used his visit to celebrate 100 years of German-Afghan friendship. The German representatives on the Niedermayer-Hentig expedition traveled to Afghanistan in 1915 to convince the Afghans to support Germany in World War i. The two nations signed a Treaty of Friendship early the following year.
"The people in Afghanistan can continue to count on Germany's solidarity," Steinmeier later said, "through our varied involvement in civilian reconstruction and development, our contribution to the training and advice mission Resolute Support, and our financial support for the Afghan security forces."
Germany has 850 troops in Afghanistan, the largest contingent besides the United States. It is the third-largest financial contributor after the United States and Japan, providing about $4.7 billion for civilian reconstruction and development since the U.S.-led invasion of Afghanistan in 2001.
Why is Germany interested in Afghanistan?
"Look on the far side of Iran," Trumpet editor in chief Gerald Flurry wrote in 2013, "and you see 4,400 German soldiers staying in its eastern neighbor, Afghanistan, even while American troops pull out. Washington is eager to get out—but Berlin has something else in mind. … Germany has surrounded Iran and radical Islam, just as God prophesied it would. Soon that whirlwind is going to start rotating and whirling against the king of the south like a well-armed—probably nuclear-armed—vortex!" Read the full article, "The Whirlwind Prophecy."
South China Sea 'belongs to China'
Chinese Vice Adm. Yuan Yubai, commander of the People's Liberation Army Navy's North Sea Fleet, insisted on September 14 that the South China Sea belongs exclusively to China.
"The South China Sea, as the name indicates, is a sea area that belongs to China, and the sea from the Han dynasty a long time ago where the Chinese people have been working and producing from the sea," he said at the First Sea Lord/rusi International Sea Power Conference in London.
Yuan's statement came in response to criticism about China's land reclamation activities in the South China Sea. With this ongoing project, China is building artificial islands in disputed territories throughout the South China Sea and converting them into small military bases.
China's land reclamation project has fueled tensions in Asia, which have contributed to a region-wide arms buildup. Yuan's emphatic comments indicate that those tensions will not soon subside.
EU to Britain: Get on board or get out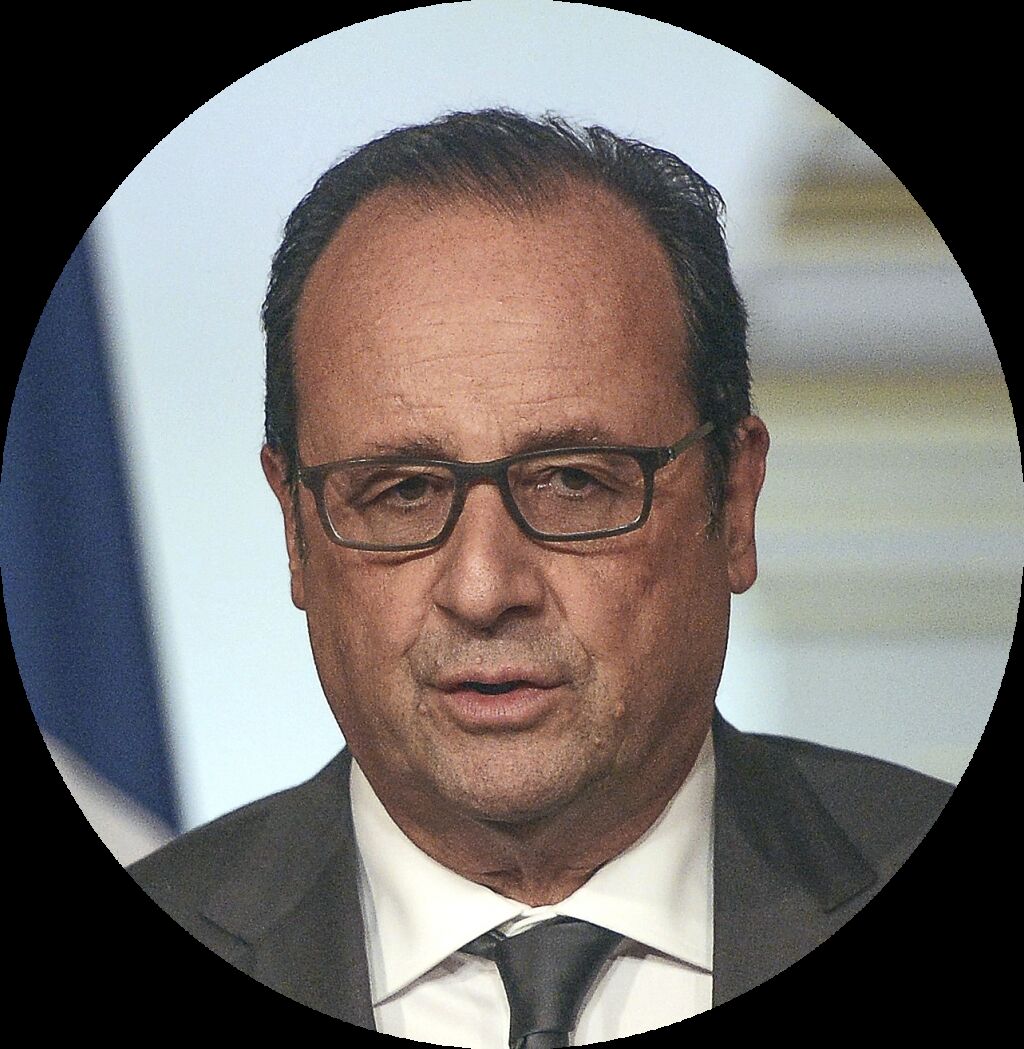 Europe must integrate much more closely, and Britain must either join in or leave, French President François Hollande said on October 7. Speaking in a rare joint appearance before the European Parliament with German Chancellor Angela Merkel, Hollande laid out his vision of what amounts to a European superstate. "We need to keep our eyes on the long term, for the federation of nation states, which must remain our horizon," he said.
He called for Europe to form a common defense policy and coast guard, a joint asylum system, and new eurozone institutions.
Reacting to criticism of European integration from United Kingdom Independence Party leader Nigel Farage, Hollande said, "If we don't want to strengthen Europe, then there's only one road … the only road for those who are not convinced of Europe is to leave Europe."
China to forgive debts of least-developed nations
Chinese President Xi Jinping said on September 26 that Beijing would forgive debts owed to China by the world's least-developed nations, and will give billions of dollars to poor nations to hasten their development.
Addressing a United Nations summit on development goals, Xi said China also plans to assist in no fewer than 600 overseas projects in the next five years.
"To solve various global challenges, including the recent refugee crisis in Europe, the fundamental solutions lie in seeking peace and realizing development," Xi said. "Only the development can eliminate the causes of the conflicts."
Analysts say the moves help China to deflect criticism regarding its heavy and often exploitative trade with developing nations in Africa and elsewhere. It will also help China to bolster its influence in resource-rich regions. The strategy is also designed to portray the emerging Chinese superpower as a more generous alternative to the United States.
Japan to let soldiers fight overseas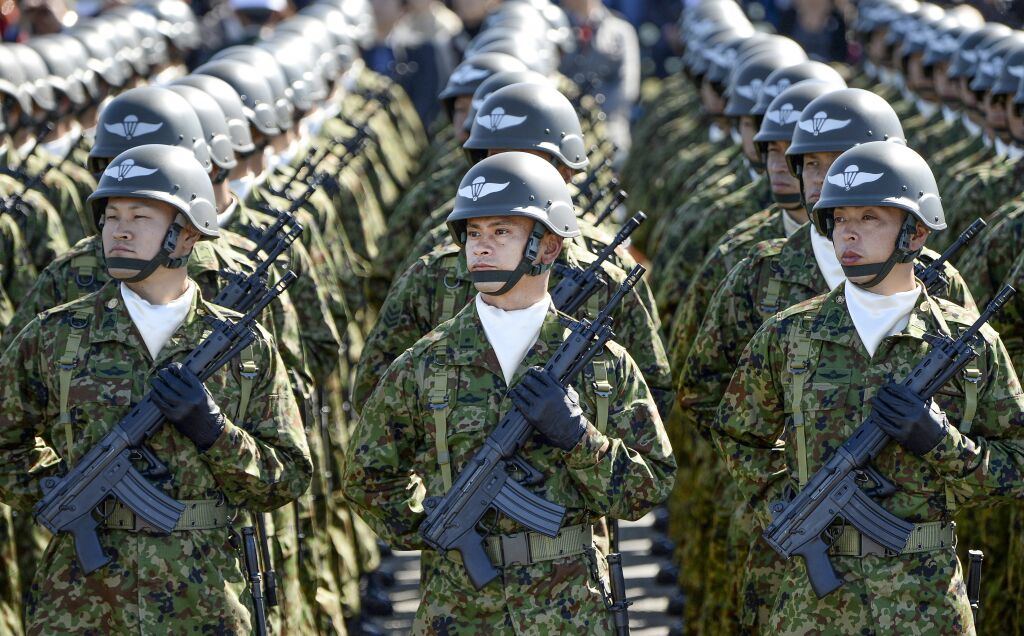 Japan's parliament passed a landmark law on September 19 that allows the Japanese military to fight in foreign conflicts for the first time since World War ii.
Before this law, Japan's military was constitutionally forbidden to take part in any actions not related to the direct defense of Japanese territory. The new law allows Tokyo to send troops to international conflicts where they can cooperate with the United States and other allies.
The legislation passed despite heated objections from several parliament members and much of the Japanese public. Some critics of the law say it violates Japan's pacifist constitution, which renounces the use of force as a means for Japan to settle international disputes. Other opponents fear that the new law will make Japan America's "deputy sheriff," allowing Washington to drag Tokyo into America's numerous "self-serving" conflicts.
The law is likely to be challenged in the courts, but authorities expect it to pass the hurdles. Japanese Prime Minister Shinzo Abe and his political allies want Japan to become a full-fledged military power once again, and the new law is a major stride in that direction.
Iran adds precision to missile program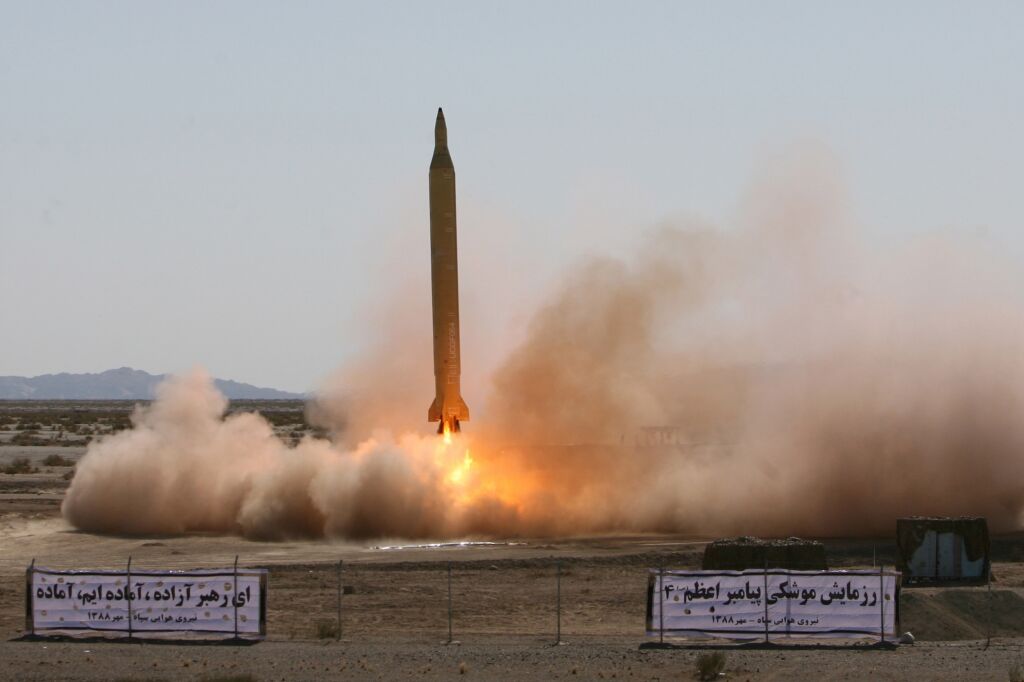 Iran fired its first precision-guided ballistic missile on October 11, just hours before its parliament approved the generalities of the nuclear deal struck in July. (The legislators have been denied access to the specifics of the deal.)
The Emad missile is an advanced form of Iran's Shahab 3 and can strike the periphery of Israel and Europe.
In an August 29 television address, Iranian President Hassan Rouhani declared that his nation "is not committed to the restrictions on its missile program" that the United Nations Security Council has put in place to govern Iran's ballistic missile program.
Following the Emad launch, Iran Defense Minister Hossein Dehghan reiterated his nation's intent to ignore the UN resolution: "We don't ask permission from anyone to strengthen our defense and missile capabilities."
Pro-Palestinian EU to brand Israeli goods
The European Parliament is closer to fulfilling its long-standing threat to label goods produced in the West Bank. On September 10, Parliament officials passed a non-binding resolution "on EU-wide guidelines on the labeling of Israeli settlement produce."
The resolution passed with a sweeping majority—525 voted for it, 70 voted against, and 31 abstained.
Unemployment in the West Bank is 25 percent, and about 25,000 Palestinians there work for Israeli companies. An EU official referenced by Army Radio acknowledged the harm that the resolution would have on the Palestinians if implemented, but said it would be balanced by the harm inflicted on the Jews.
Israel condemned the resolution and challenged its legality under international trade law. The Israeli Foreign Ministry said, "The process of labeling is discriminatory and reeks of boycott." Israeli Prime Minister Benjamin Netanyahu said it harms peace rather than advancing it. "The roots of the conflict are not territories, and the roots of the conflict are not the settlements," he said. "We already have a historical memory as to what happened when Europe marked products of Jews."
In August 2001, the Trumpet wrote this about Europe's rising influence in the Israeli peace process: "What should be obvious to objective observers, and what Trumpet readers must understand, is that Europe is no casual third party trying to find the best solution for both sides of the conflict. And where America has been mostly talk, Europe is sure to be hands on."
Still suffering from thousand-year rainfall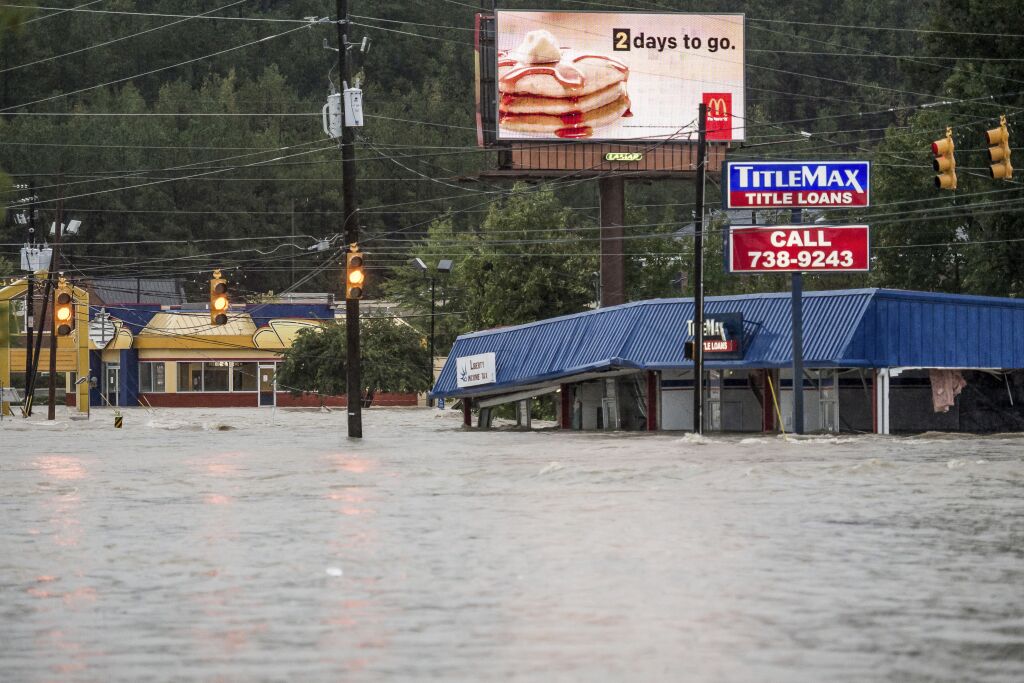 South Carolina is facing failing dams, contaminated water, billions of dollars in damage, rebuilding—and more predicted flooding after more than 20 inches of rain fell on the state in early October, with some areas receiving as much as 40 inches. At one point, half the state was flooded.
The Weather Channel reported, "The official statewide 24-hour rainfall record was exceeded in several locations, and the unofficial state record for five-day total rainfall, which had stood for 107 years, has been surpassed at more than a dozen reporting sites" (October 6). Meteorologists declared the disaster a once-in-a-millennium storm.
There have been at least five other once-in-a-thousand-year rainfalls in the United States since 2010. Steve Bowen of Aon Benfield, a global reinsurance firm, said that "any increasing trend in these type of rainfall events is highly concerning."
Our free booklet Why 'Natural' Disasters? explains the primary cause of catastrophic weather.
Half of marine life has died since 1970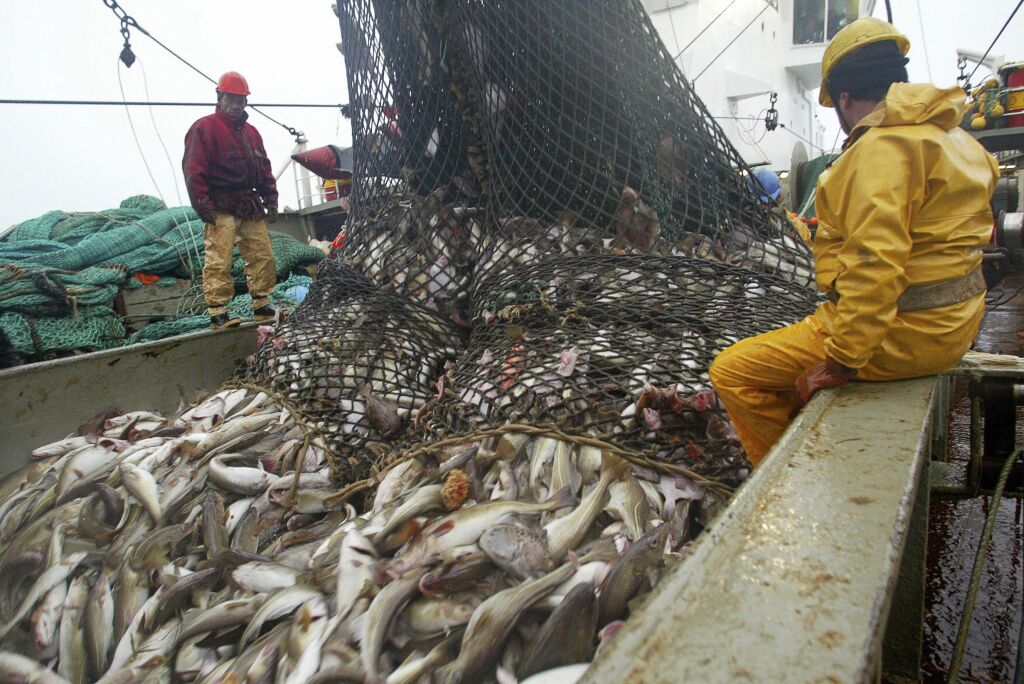 New research from the World Wildlife Fund (wwf) released on September 15 indicates that half of the world's marine life has been killed off since 1970. Some of the greatest declines were in fish types critical to human consumption and came from overfishing.
"In the space of a single generation, human activity has severely damaged the ocean by catching fish faster than they can reproduce," said Marco Lambertini, director general of wwf International.
Pollution, overexploitation and recreation has led to dramatic declines in mangroves, sea grasses and coral reefs, which French biologist Gilles Boeuf said harbor a third of ocean species.
The family of fish that includes tuna and mackerel has declined 74 percent since 1970. A quarter of shark and ray species face extinction. Four shark species in the Mediterranean have not been spotted in 30 years.
Scientist Philippe Cury said that 50 percent is a critical threshold for loss of marine life. "When you go below 50 percent," he said, "ecosystems begin to malfunction."
Sierra Nevada's snowpack at 500-year low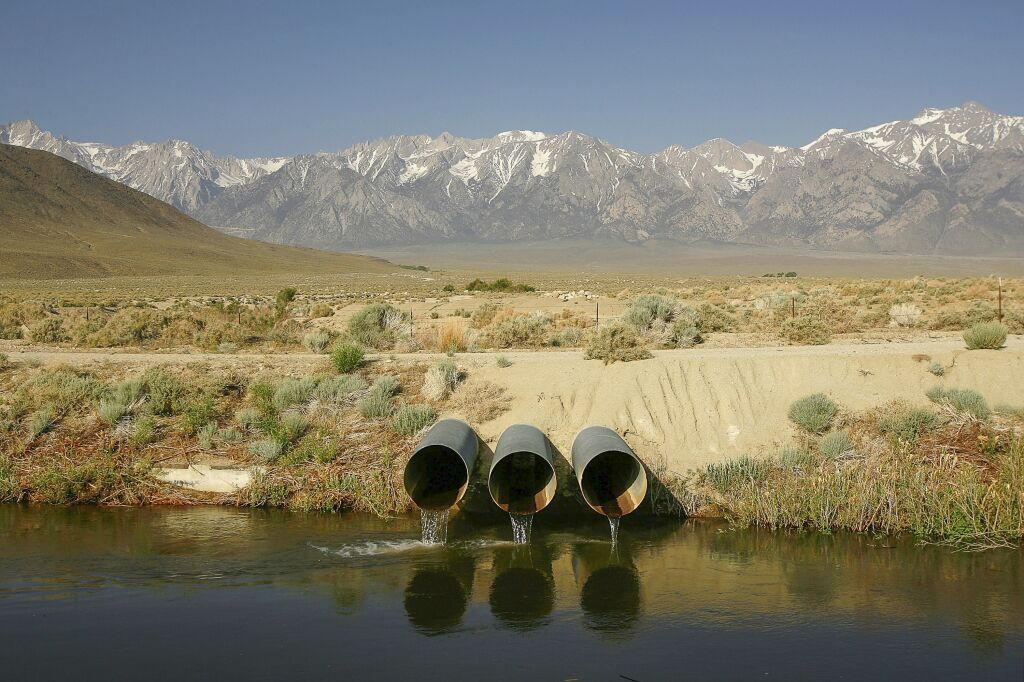 The Sierra Nevada snowpack, which accounts for more than one third of California's water supply, has receded to its lowest level since the Middle Ages, according to a new study released on September 14. Measured on April 1, when it generally reaches its greatest depths, the snowpack was only 5 percent of the 1950-2000 average, making it the smallest in 500 years. The measurement was confirmed 10 times in a study of the growth patterns of 1,500 ancient blue oak trees in the Central Valley.
Snow levels indicate how much water will be available later in the season. Snowmelt gradually feeds rivers and streams, supporting fish and other wildlife, replenishing soil moisture, and filling reservoirs.
California has been suffering a severe drought for four years, leaving more than 120 of the state's reservoirs less than a fifth full. The lack of moisture has allowed rampant wildfires to destroy more than 100,000 acres, hundreds of homes, and numerous businesses. With a diminished snowpack, the region's strained agriculture sector, drinking water and hydroelectric power are now under even more stress.
The study's lead author, Valeri Trouet, said, "We should be prepared for this type of snow drought to occur much more frequently because of rising temperatures."