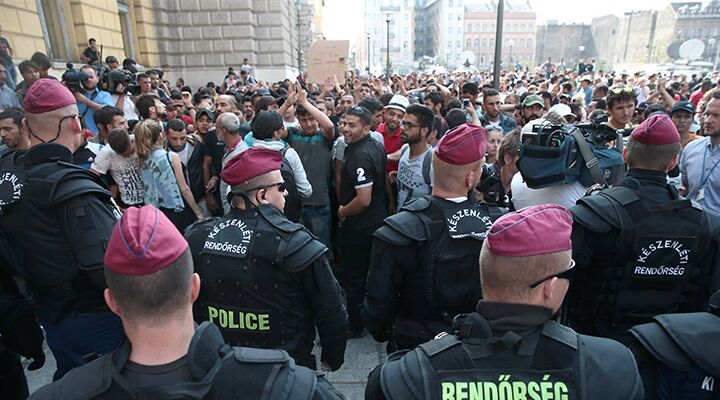 The Refugee Crisis, Merkel's Downfall, and the Political Hurricane Heading for Europe
The surge of crises in Europe is about to dramatically change the Continent's political landscape.
Listen to the Trumpet Daily radio program that aired on October 19.
The massive influx of refugees is exhausting Europe. Many European nations are struggling to provide basic necessities as the cost per refugee continues to rise. Beyond just the sheer numbers, cultural clashes between migrants and natives are creating a tense mood throughout the Continent. The crisis is forcing Europeans to ask some hard questions, which may lead to the upheaval of Europe's most basic building blocks. On today's show, Trumpet columnist Brad Macdonald discusses how the refugee crisis will bring about drastic change in Europe.
Listen to or download Trumpet Daily Radio Show on:
http://app.stitcher.com/browse/feed/68064/details
https://itunes.apple.com/us/podcast/trumpet-daily-radio-show/id1003885427