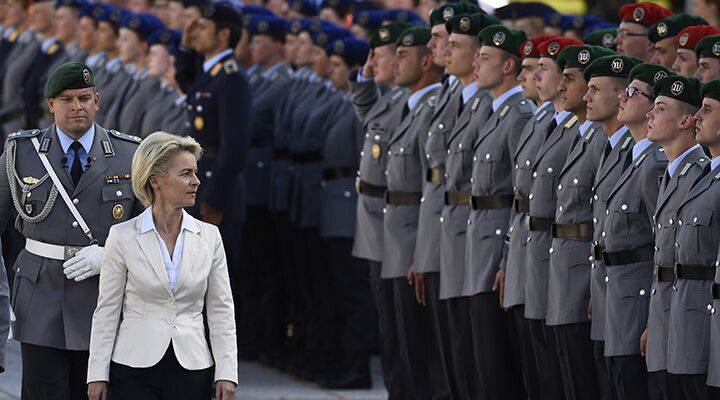 Germany Will Soon Be Able to 'Stop and Destroy' Refugee Vessels
German Marines will be used in the European Union's military action against the criminal human smuggling networks operating in the Mediterranean. As early as October, the Bundeswehr, Germany's armed forces, could have the authority to stop and destroy vessels operated by human smugglers outside the Libyan coastal waters, according to the German Press Agency.
The EU has received criticism regarding its handling of the immigrants making their way from the war-torn Middle East. It responded with a three-phase military solution.
The first phase dealt with patrols of international waters to collect information about smuggling routes and points of concentration. The second allowed boarding, seizure and diversion of vessels in international waters. The third phase would allow for "all necessary measures against a vessel and related assets."
Initially, phase three of the operation was viewed as problematic since it would require both a United Nations Security Council resolution and the agreement of Libyan officials to implement. Now the EU appears prepared to forge ahead with plans to use the "stop and destroy" phase within international waters.
German battleship Schleswig-Holstein and combat support ship Werra have already begun implementing the first phase. In an interview with the German Press Agency, Cmdr. Marc Metzger said, "As part of the deployment, we verified information, for example, about points of concentration and routes or patterns in which the networks work."
The refugee crisis is forcing EU leaders to coordinate militarily. To learn more, read "Europe's Migrant Dilemma Will Lead It Deeper Into Africa."