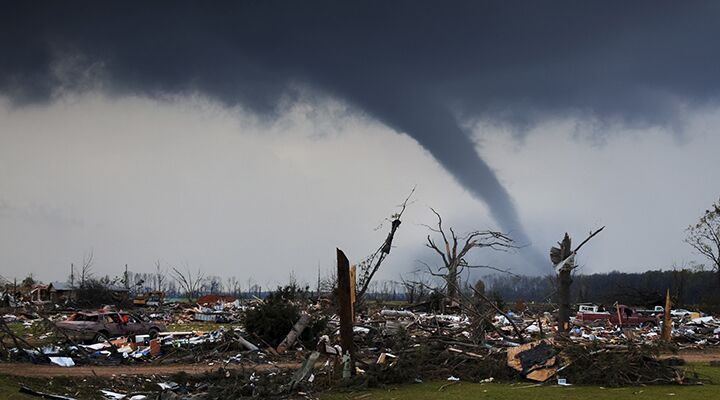 Tornadoes, Record Rainfall Sweep Across Southern Plains
Multiple tornadoes swept across the southern Plains last night. At least one person died and 16 people were injured following the touchdown of more than a dozen tornadoes.
The Oklahoma City area was the hardest hit. The storms forced the evacuation of the intranational airport and destroyed dozens of homes south of the city. Along Interstate 35, the storm downed power lines and flipped vehicles like matchsticks.
The National Weather Service said up to 8 inches of rain fell in some areas—7.1 inches fell at the Oklahoma City airport, setting a new daily rainfall record. The previous record was 2.61 inches. The deluge set off flash floods and prompted the city to issue a flash flood emergency for the first time in its history, according to the Associated Press. Firefighters had to rescue at least one person trapped in a vehicle by rising water early Thursday morning. Thankfully she was able to call for help from inside her vehicle.
Authorities are now tallying up the damage even as more storms are expected throughout the week.
Watch this Key of David television program for an explanation of why natural disasters seem to be increasing in frequency and intensity—and the greatest lesson to be learned from them.