What Is the Trumpet?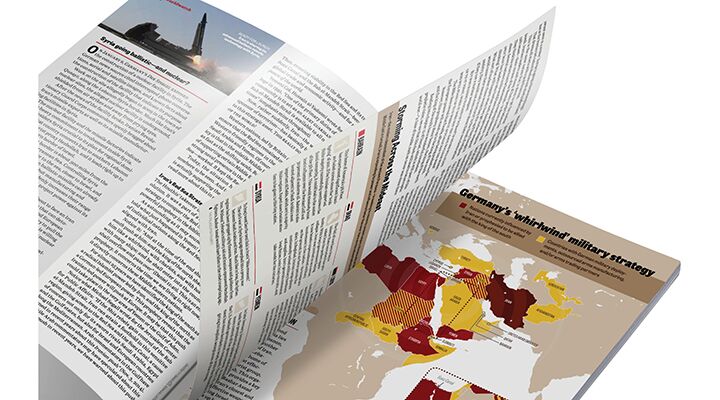 What Is the Trumpet?
Published in the public interest, the Philadelphia Trumpet newsmagazine discusses matters of social, family and environmental concern. It includes articles on international news, politics, philosophy, religion and education, especially where these have a bearing on the quality of life.
This magazine is not a political publication and is not backed by any political party or pressure group.
The publication rights of this magazine are owned by the Philadelphia Church of God, and the purpose of the Trumpet is to inform and educate, putting world events into true perspective and creating an awareness of the seriousness of the times in which we live. Direct emphasis is placed on the values of Christian morality and the social results of the increasing rejection of these values. Space is at times given to controversial ideas, which may help clarify to readers the different aspects of essential issues.
The Trumpet carries no subscription price. It is supported entirely by voluntary contributions from readers who have become convinced of its value and want to ensure that the Trumpet is available free of charge to an increasing number of readers. Your contributions are welcomed and gratefully received.
In a world continually confronted by problems and crises, the Trumpet strives to give reasons for the bad news and answers to life's dilemmas that, if applied, could bring good news and right results. This magazine also seeks to make plain the only option left to mankind if we are to survive. We announce that when mankind fails to avert the ultimate disaster, it will take a divine plan to save this Earth and establish a new order where all living will be able to enjoy lasting peace, happiness, security and prosperity.