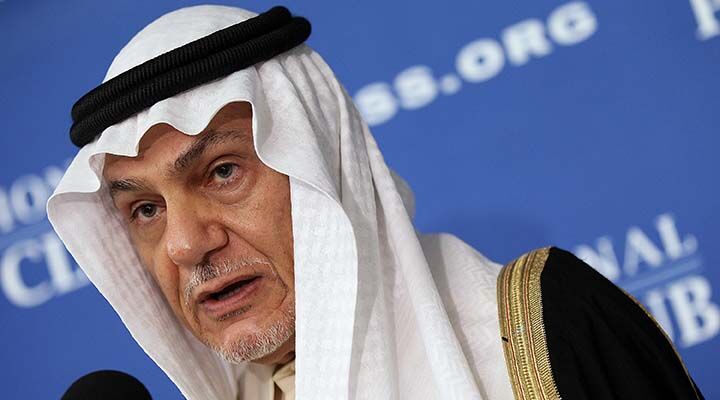 Whatever Iran Gets, Saudi Arabia Wants Too
"I've always said whatever comes out of these talks, we will want the same," Saudi Prince Turki al-Faisal said in reference to the nuclear talks between Iran and the P5+1 nations. The prince also warned that "if Iran has the ability to enrich uranium to whatever level, it's not just Saudi Arabia that's going to ask for that."
Although Prince Turki no longer holds an official office, he is part of the royal al Saud family. As part of the royal family, along with his experience as Riyadh's ambassador to Washington and London and as head of Saudi intelligence, these comments indicate the thoughts of the royal family.
His comments trumpet the start of a nuclear arms race. Saudi Arabia sees Iran gaining influence in leaps and bounds on every side of the Middle East. Iran's most recent conquest in Yemen causes Saudi Arabia great fear. To the north, Iran virtually controls Syria. Iraq too is increasingly under Iranian influence.
Meanwhile, the nuclear talks are bringing Iran closer to its nuclear ambitions. Instead of strictly forbidding Iran from continuing its nuclear work, the United States seems set to establish boundaries intended to slow Iran's progress.
Saudi Arabia sees the real possibility of Iran coming away from these nuclear talks with the ability to go nuclear. Its neighbors and other nations will use this to justify their own nuclear programs. Evidence surfaced only a few days ago that Russia has agreed to build a nuclear plant in Jordan. In February, Russia announced it would help Egypt start a new nuclear power industry.
When Iran obtains nuclear weapons, it will be the undisputed dominant force in the Middle East. This is dangerous considering it is also the number one state sponsor of terrorism.
The Bible prophesies that terrorist attacks will increase in this end time. To understand Iran's role in this, read "Three Reasons Why Iran Is the 'King of the South' of Bible Prophecy."