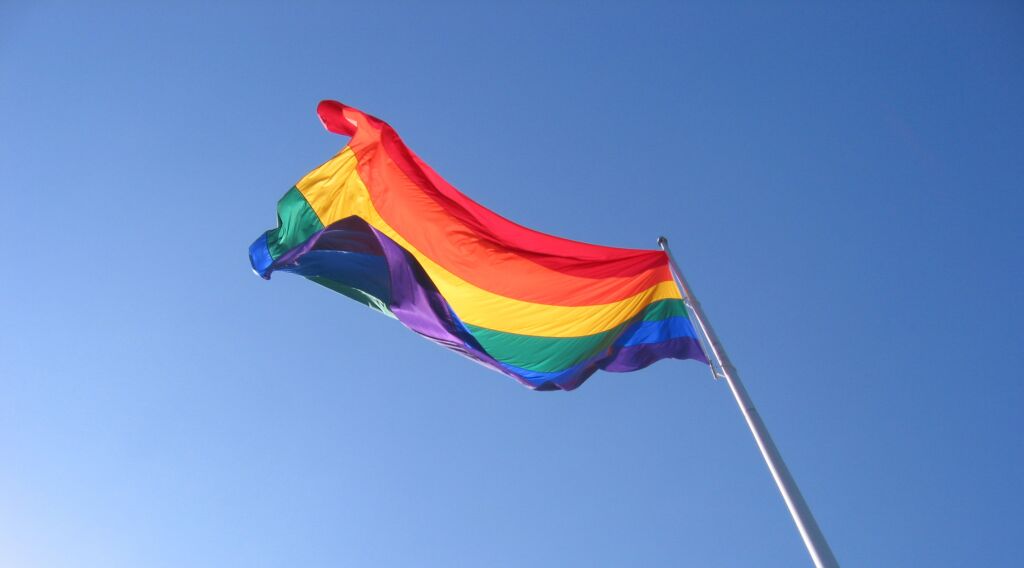 Homosexual Movement Makes Massive Strides in One Year
One year after DOMA was struck down, America has changed dramatically.
In case you missed the rainbow flag flying alongside the Stars and Stripes outside the American Embassy in Tel Aviv, June was Lesbian, Gay, Bisexual and Transgender (lgbt) pride month. Pride month is celebrated throughout the United States to honor the 1969 Stonewall riots in Manhattan. The Stonewall riots were a tipping point for the Gay Liberation Movement in the U.S. Since that time, homosexual rights activism has subtly maneuvered to become the belligerent social movement that it is today (our booklet Redefining Family explains that history).
As this year's pride month ended, supporters of the movement must have been pleased by the progress made since last year. Sadly, those in the lgbt community are probably the only ones who realize just how big of a leap forward they took these past 12 months—they're also the only ones who seem to care.
On June 26, 2013, a massive barrier to the homosexual movement was struck down when the Supreme Court overturned the Defense of Marriage Act (doma). This law defined marriage as "a legal union between one man and one woman as husband and wife, and the word 'spouse' [as] a person of the opposite sex who is a husband or a wife." It effectively banned same-sex couples from receiving any federal tax benefits. With its overturn came a wave of support that propelled the movement forward.
At the time doma was stuck down, 13 states along with the District of Columbia had legalized same-sex "marriage." It had taken a decade for that number to be reached, Massachusetts being the first state to legalize it in 2003. Since doma was struck down, another six states have legalized same-sex "marriage" (New Jersey, Hawaii, Illinois, New Mexico, Oregon and Pennsylvania), bringing the total to 19. While six states in one year may not seem like much, it is an omen of the future.
https://twitter.com/mashable/status/468838855773519872/photo/1
Also over the past year, federal and state judges ruled that 13 other states' bans on same-sex "marriage" were unconstitutional. The courts struck down the states' laws, but stayed the ruling, preventing any "marriages" from taking place. May was the busiest month, with Arkansas, Idaho, Oregon and Pennsylvania overturning their bans, though only the latter two fully legalized it. Kentucky overturned its ban on homosexual "marriage" on July 1, making it the latest state to strike down the ban—the ruling is currently on hold because it will be appealed.
A defining moment in America's history was reached at the start of June when North Dakota's ban on same-sex "marriage" was challenged. With that challenge, now every state in the Union has had its ban on same-sex "marriage" either challenged or overturned.
The winds of change are definitely sweeping across America.
USA Today reported that since doma was struck down a year ago, the homosexual movement has "won 20 consecutive rulings in lower federal and state courts." Its momentum has only been aided by the federal government. President Barack Obama, the first U.S. president to openly support homosexual "marriage," has actively worked to expand the acceptance of same-sex "marriage" since his conversion in 2012. Last month, his administration announced it would extend greater benefits to same-sex couples across America, even to those who "live in states where gay marriage is against the law."
"The White House also is expected to press Congress to pass legislation needed to change some provisions, such as Social Security benefits, to apply to same-sex married couples," the Wall Street Journal reported.
Over the past year, President Obama, together with Attorney General Eric Holder, has looked for ways to use the Justice Department to forward the movement. According to the Wall Street Journal: "The Justice Department has been reviewing federal rules and regulations to see what it can legally change on its own without legislation from Congress."
One of the ways the president has tried to sidestep Congress on this issue is to threaten executive actions. The administration has reportedly also drafted additional "gender identity antidiscrimination protections" for federal employees.
https://twitter.com/pewresearch/status/316660119859511296/photo/1
This past year has certainly been a year of change for America. With so many states changing their laws, and with the changes coming so rapidly, it seems Americans are starting to change their views on this growing social movement. A June 2014 Washington Post-ABC News poll found that 56 percent of those polled supported homosexual "marriage." The poll also found that, regardless of a respondent's preference on the issue, 50 percent thought the right to equal protection under the law afforded by the U.S. Constitution did, in principle, give homosexuals the legal right to marry.
Where is this social movement taking America? Is this good for the country? You need to know. For answers, request our booklet Redefining Family. It will provide the crucial background of the homosexual movement in America, and will give you the biblically inspired answer to these important questions.