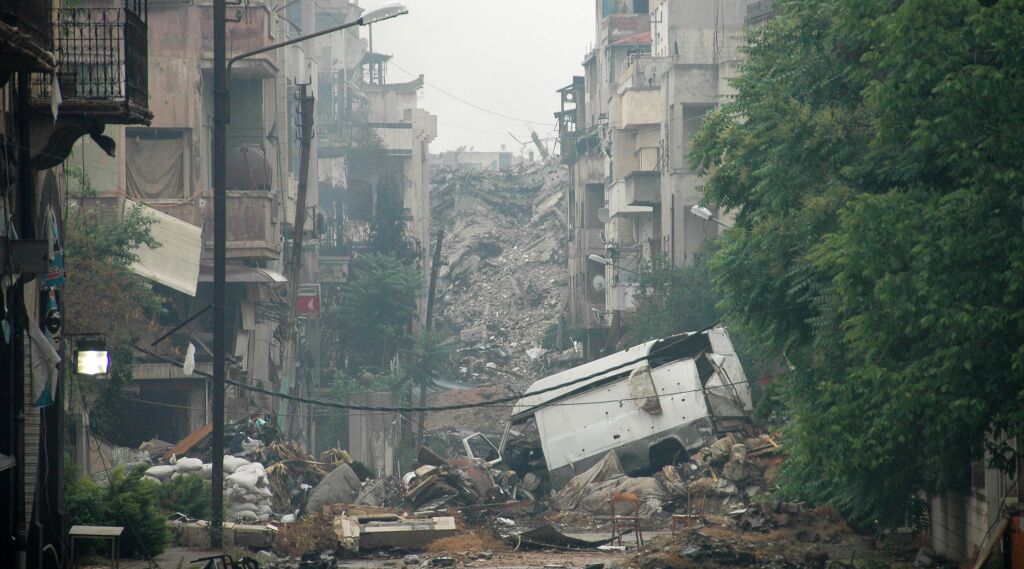 Syrian Rebels Detonate Colossal Tunnel Bomb
Rebel forces used 40 tons of explosives to announce they are not finished yet.
Commentaries that view the rebel withdrawal from the city of Homs as a sign of a soon-coming end to Syria's civil war should think twice. Instead of looking to Homs, people should direct their attention to the town of Ma'arat al Nu'man in the country's north. More specifically, they should direct their attention to the gaping crater that was once a government checkpoint in the middle of the town.
According to Arutz Sheva, Syrian insurgents dug a 300-meter tunnel under the checkpoint over the course of 50 days, and then proceeded to pack it with 40 tons of explosives. When the enormous tunnel bomb was detonated on May 5, four buildings and at least 30 troops were obliterated immediately.
While tunnel bombs have been a problem in the past, this gigantic explosion is a stark testimony to the fact that the Syrian rebels are not defeated. The civil war has dragged on for three bloody years so far. The resilient rebel forces throughout that time have proved their ability to fight back against President Bashar Assad's forces.
The vast mushroom cloud of dust and debris should certainly be a telltale warning to Assad that the fight is not over yet. Keep your eyes on the fighting in Syria. Even as the battle for Homs looks like it is finished, the overall bloody civil war has not yet run its full course. Both sides will keep producing new ways to destroy one another. The terrorist rebels will exploit tunnel bombs, and Assad will explore the use of chlorine bombs.
Both sides are still capable of inflicting massive amounts of damage on one another. Events such as the rebel withdrawal from Homs may be a blow to the rebels, but it isn't their demise. Similarly, the removal of Assad's chemical weapons doesn't sound any sort of a death knell.
As one avenue for inflicting pain and suffering is closed—such as the withdrawal from Homs or the removal of chemical weapons—another opportunity is opened. Such is the conundrum of the civil war, as explained in our article, "What Is Worse, Assad or His Chemical Weapons?"