A Pattern of Good Works
Does your example lead others to God?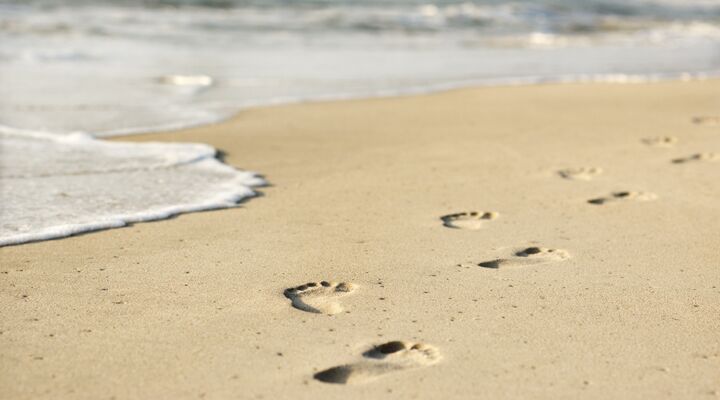 A Pattern of Good Works
Does your example lead others to God?
When God called the Israelites out of Egypt, He intended to lead them out of that worldly system into a new way of life. He wanted Israel to establish a new pattern—a godly lifestyle that submitted to God's government and laws.
By Israel's example, all other nations would be able to see firsthand the blessings that naturally result from following God's laws. Israel, though, failed at this high calling. Rather than setting a righteous pattern for the rest of the world to follow, the Israelites followed after the world's wicked pattern.
Today, God has given His Church—spiritual Israel—the responsibility of setting the right example for this world. He expects us to succeed where ancient Israel failed. Our way of life should serve as an example the world can follow.
At Herbert W. Armstrong College, students receive an abundance of instruction based on that godly pattern: how to pray, the keys to understanding the Bible, the principles of proper nutrition, the art of true Christian fellowship and dating, good sportsmanship, and so on. The way of life students practice at Armstrong College proves God's way is best.
In 1 Timothy 4:12, the Apostle Paul highlighted the importance of establishing a godly pattern of conduct. He told Timothy, "Let no one despise or think less of you because of your youth, but be an example [or pattern] for the believers, in speech, in conduct, in love, in faith and in purity" (Moffatt).
Timothy, though young, was expected to set the right example. Paul wanted the brethren to see a righteous pattern that they could follow.
In today's world, this rarely happens. Most "leaders" just tell people how they should live without actually setting the example themselves. But true Christian leaders practice what they preach. Of course, everyone makes mistakes. But if a person is following God's lifestyle, the example he sets will be one of constantly correcting bad habits and overcoming.
Verse 15 continues, "Practice and cultivate and meditate upon these duties, throw yourself wholly into them, so that your progress may be evident to everybody" (Moffatt). Meditate on God's laws. Put those laws into practice. Give yourself wholly to the task. If you do, your progress will be evident before all!
Titus 2:6-8 also underscore the importance of example: "Young men likewise exhort to be sober minded. In all things shewing thyself a pattern of good works: in doctrine shewing uncorruptness, gravity, sincerity, Sound speech, that cannot be condemned; that he that is of the contrary part may be ashamed, having no evil thing to say of you."
What a responsibility! We are here to practice a pattern of good works. That's what true Christianity is all about. It's a way of life—God's way of living. God wants that righteous pattern on display for others to follow.
A Christian isn't someone who merely learns about the Bible—it's someone who lives it! Unless it changes our behavior, God's Word serves no purpose.
Is your conduct blameless and above reproach? If someone started following your example today, even in the smallest ways, what kind of lifestyle would they live?
In Ezekiel 43, God showed His prophet a vision of His headquarters to be established in Jerusalem during the World Tomorrow. In verse 10, God says, "Thou son of man, show the house to the house of Israel, that they may be ashamed of their iniquities: and let them measure the pattern."
"Can you imagine how the Ezekiel temple will alter the course of this world?" my father asks in Ezekiel—the End-Time Prophet. "How it will capture the imagination of all earthly inhabitants? … The world will focus on the Ezekiel temple and have their thinking and way of life revolutionized! Then the whole world will be stirred and inspired to obey God."
You could say we've been given a small foretaste of that headquarters vision with Armstrong Auditorium, here in Edmond, Oklahoma. This fabulous edifice, along with its exquisite concerts and musicals, has had a positive impact on the community in Oklahoma. Visiting Armstrong Auditorium for a concert uplifts the human spirit!
God told Ezekiel, "And if they be ashamed of all that they have done, show them the form of the house, and the fashion thereof, and the goings out thereof, and the comings in thereof, and all the forms thereof, and all the ordinances thereof, and all the forms thereof, and all the laws thereof: and write it in their sight, that they may keep the whole form thereof, and all the ordinances thereof, and do them" (verse 11). It still serves God's purpose to establish that pattern—even if people reject God's lifestyle. God says show them the form of the work of the building so they might be ashamed. A righteous example, in other words, serves as a visible warning to those who will not amend their ways.
Let them measure the pattern, God says. He can't force repentance. But if people are willing, they can measure and prove everything about God's way of life by simply examining the work of God's true Church!
God's work—of which you can be a part—is here to give this world hope! Even as this evil world falls apart, God tells His people to get out and build, both spiritually and physically.
Let your light shine so others might see, Jesus said. Show the world a righteous pattern, God told Ezekiel. Be an example in conduct, Paul admonished his young assistant Timothy.
In all things, show yourself to be a pattern of good works!