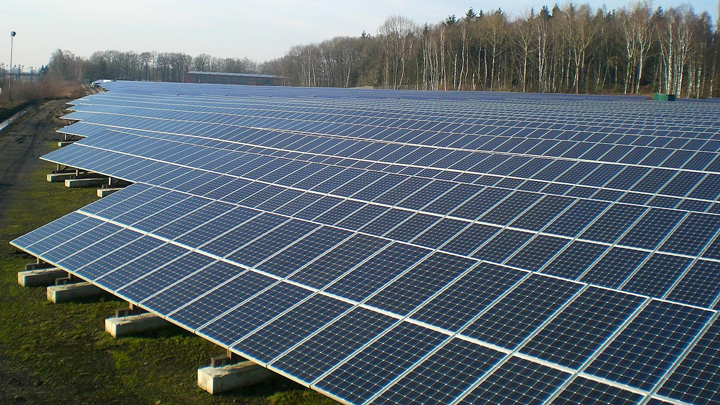 EU Trade Spat Shows German 'Soft Power'
In May the European Commission announced it wanted to impose a hefty tax on Chinese solar panels entering the European Union. Germany, with its robust trade with China, was not impressed.
German Chancellor Angela Merkel told Chinese Prime Minister Li Keqiang that she promised that "Germany will do what it can so that there are no permanent import duties and we'll try to clear things up as quickly as possible."
What could Ms. Merkel do? In theory, very little. The European Commission has sole control over trade policy.
The earliest chance she'd have to overturn the ruling would be December. If she could convince half of the other countries in the European Council to block the tariffs they'd be overturned. Such an overturn has never happened before.
Meanwhile, EU officials were talking tough. Trade Commissioner Karel De Gucht said it was a "waste of time" for China to pressure EU nations. The Chinese "are not going to impress me by putting pressure on member states," he said.
But the EU gave in to Germany and China.
De Gucht announced that the EU had reached an "amicable solution" with China, July 29. Initially the Commission said it wanted China to increase the cost of its solar panels by about 88 percent. Under the new deal, China has to increase the price of its solar panels by roughly zero percent. That's not a deal—that's surrender. "EU Pact on Chinese Solar Panels Marks Beijing-to-Berlin Win," was Bloomberg's headline.
The bulk of Chinese solar panels will not be subject to tariffs, providing they sell them for above a minimum price. That minimum price is around what China sells its solar panels for anyway.
In the grand scheme of things, solar panel exports are a pretty minor issue. But the incident demonstrates an important point. The Trumpet often states that Germany is the effective leader of Europe. There's no treaty or charter to point to to say "this proves Germany runs the show." But events like this clearly prove it's true.
On paper, there's nothing Germany could have done to resolve what Bloomberg called "the EU's biggest dispute of its kind" so quickly. But Germany won, and won fast.
It also sends a powerful message to China. Back in May, Ms. Merkel said she wanted this dispute fixed in six months. She got it. Who do you need to call to speak to the leader of Europe? Merkel just proved that the answer is Germany. Who will the Chinese call next time they want something done?
German/Chinese trade is very important to Germany and it wasn't about to let European officials spoil it. Germany doesn't need a piece of paper saying "we rule Europe." It just quietly goes about getting what it wants.