A Word About Love
The simplest, most practical definition of God's way of life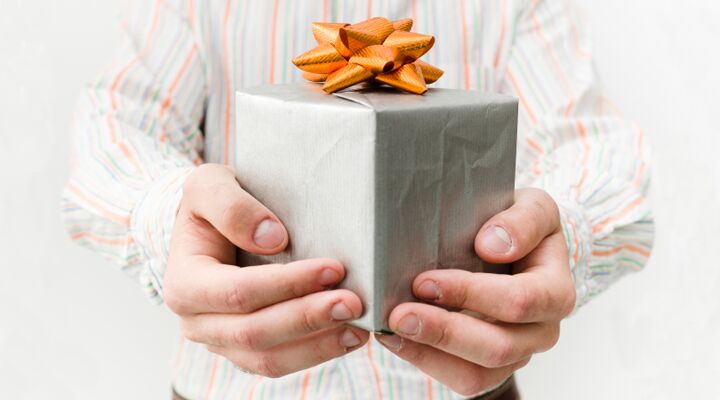 A Word About Love
The simplest, most practical definition of God's way of life
If you could choose one word to describe love, what would it be? Ask your friends that question, and you're liable to get a variety of answers. But in the Bible, we can easily pinpoint one word that is clearly synonymous with godly love.
You can find it in John 3:16: "For God so loved the world, that he gave his only begotten Son, that whosoever believeth in him should not perish, but have everlasting life."
Do you see it? It says God loved the world so much that He gave His only begotten Son.
Because God loves, He gives.
That's the Bible's one-word definition of love: give. It's outgoing concern for the good and welfare of others that results in unselfish giving!
God so loved that He gave. That simple, Bible-based definition of godly love, if understood and applied by mankind today, would solve the world's problems. It would eliminate war, strife and division. It would save marriages and families. It would build righteous, God-fearing communities.
What a different world this would be if man so loved God that he gave himself in service to Him and in sacrifice for others!
The Bible says we can acquire this sacrificial love, but it must come from God—"because the love of God is shed abroad in our hearts by the Holy Spirit" (Romans 5:5). God gives His Holy Spirit to those who repent of sinful living, who are baptized into God's true Church, and who earnestly strive to obey God's holy law (Acts 2:38; 5:32).
For this is the love of God, John wrote, that we keep His commandments (1 John 5:3). Yes, the way of unselfish giving actually fulfills God's law—which is itself a law of love (Romans 13:10).
"I beseech you therefore, brethren, by the mercies of God, that ye present your bodies a living sacrifice, holy, acceptable unto God, which is your reasonable service" (Romans 12:1). God has proved His love for us already. And by giving His only begotten Son—the ultimate sacrifice—God has shown us how to love.
So He says to you: Present your bodies a living sacrifice. In other words, God cannot purify our lives—He can't give us His love—without our willing consent. We must present our bodies as a living sacrifice.
"You must make the decision," Herbert W. Armstrong wrote in The Seven Laws of Success. "You must set this right goal. You must set your will. You must expend your full effort. You must work at overcoming, growing and developing spiritually, and sticking with it. Yet God supplies the all-important ingredient—His power, His love, His faith—His guidance—His life!"
God so loved mankind that He gave His only Son. Now He expects us to adopt that same way of give lifestyle. We don't give because of anything we expect to get in return. We give because we love.
But this doesn't mean unselfish giving comes without a return. Acts 20:35 says, "It is more blessed to give than to receive." Giving is actually much more fruitful and productive than getting or receiving. That's because when we give, we contribute to the success and happiness of others. We help to upgrade their quality of life.
With the way of get, however, no one benefits but you—assuming selfish gain is somehow beneficial. This narrow-minded approach does not fulfill God's law of love at all. It's negative and selfish. It leads to misery and strife.
Jesus said, "Give, and it shall be given unto you" (Luke 6:38). Paul added that God will reward us for every good thing we do (Ephesians 6:8).
"But this I say, He which soweth sparingly shall reap also sparingly; and he which soweth bountifully shall reap also bountifully" (2 Corinthians 9:6). How reassuring! God says the harder we work to serve others and spread the way of give, the more we will grow—and the more we will receive in return!
Godly love is giving yourself as a living sacrifice for others. By this unselfish act, you not only fulfill God's law, you set in motion a principle that results in fruitful abundance. Practicing the way of give in our lives today guarantees that we will receive a bountiful reward in this life—and the life to come! (John 10:10).
And what better example do we have of this living principle of give than the great Creator God? For God so loved the world—He yearned so much for man to be born into His own divine Family—that He gave His only begotten Son as a perfect sacrifice for the sins of mankind.
God was willing to give up everything so we can experience divine life in His Family. What a bountiful return there will be when the Kingdom of God is finally established on Earth!
This is why God absolutely loves a cheerful giver (2 Corinthians 9:7). He loves it when people adopt His lifestyle because He knows that way of life will produce a bountiful harvest for everyone in the end. He knows because He lives it.
How wonderful and marvelous are the ways of God!
From now on, when you think of the word love, think about giving of yourself in service to God, His Family, your spouse, your children, your neighbors and your community. God's love, after all, is living the way of unselfish, outflowing concern for the good and welfare of others. It's simply the way of give.