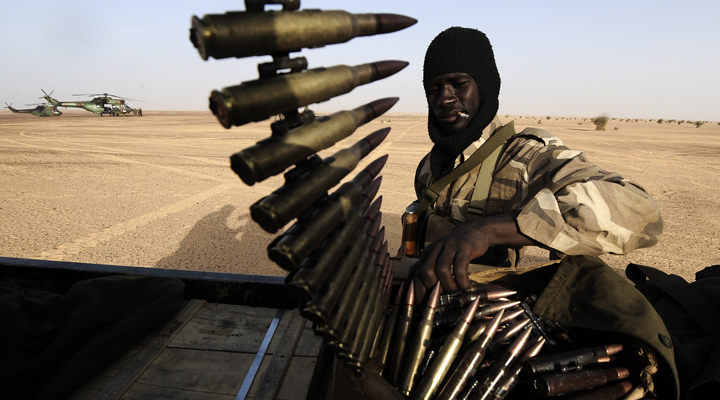 Germany to Send Up to 330 Soldiers to Mali
Germany has ramped up its involvement in the Middle East, sending up to 330 troops to assist in the EU Mali mission to prevent the spread of Islam.
Germany will send up to 330 soldiers to Mali, the German cabinet agreed on February 19. Up to 180 of these will go as part of the EU's mission to train Mali's army. The other 150 will go to provide logistical support for African and French troops fighting in the area.
In the short term, Germany is planning to send 80 military specialists, according to Deutsche Welle, which will include doctors, engineers and paramedics.
Parliament will vote on the deployment February 22, but all parties except for the Left Party said they will support it, meaning it will pass with a large majority.
Germany is already supporting the French effort in Mali by flying French troops to the country. Germany's cabinet gave its permission for the German Air Force to conduct air-to-air refueling for French fighter jets, if France requests it.
The EU mission will begin in April when 200 EU military advisers will train four battalions of 640 men each. The mission will last 15 months and use up to 500 soldiers.
"We Europeans have a strong interest in ensuring that no safe havens for terrorist activity emerge in our neighborhood," said German Foreign Minister Guido Westerwelle. "We therefore want to support the Africans so that they are able to assume their responsibility for security in Mali. Supporting the Africans is a security policy imperative and also the best way of sharing the burden with our French partners."
Europe does indeed have strong interests in the area. Three hundred and thirty soldiers is a significant contribution for Germany, which traditionally shies away from large-scale military involvement. It comes just weeks after Germany began deploying up to 400 soldiers and two patriot missile batteries in Turkey.
America is no longer leading the confrontation with radical Islam. As it draws back, Europe is stepping forward. This is an important trend. The next issue of the Trumpet magazine will have more on this important subject.