Righteousness In, Righteousness Out
As a man thinks in his heart, so is he.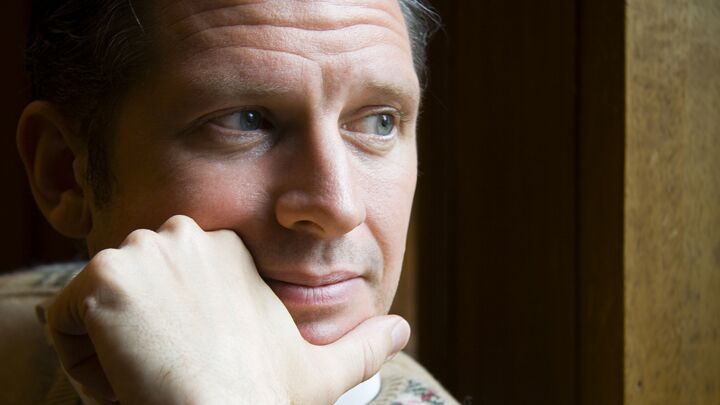 Righteousness In, Righteousness Out
As a man thinks in his heart, so is he.
In the early days of computer programming, there was a popular phrase, "Garbage in, garbage out"—meaning, if the programming was lousy, the computer's output would be useless.
The human mind is a million times more sophisticated and powerful than a computer, but the same principle applies: The quality of our mental output depends on what we put into our minds! If we fill our minds with garbage, then that's what we will return.
"For as he thinketh in his heart, so is he" (Proverbs 23:7). That's one of the most profound proverbs in the Bible. As we think in our hearts, so are we!
Jesus expounded on this truth in Matthew 15:17-19: "Do you not yet understand that whatever enters the mouth goes into the stomach and is eliminated? But those things which proceed out of the mouth come from the heart, and they defile a man. For out of the heart proceed evil thoughts, murders, adulteries, fornications, thefts, false witness, blasphemies" (New King James Version). We can't fill our minds with sin and then turn around and act righteously—even though we think we can. Filling our minds with garbage hurts our character—our mannerisms, our personalities, the ways we react and behave.
Jesus also said that every tree is known by the fruit it produces. "O generation of vipers, how can ye, being evil, speak good things? for out of the abundance of the heart the mouth speaketh. A good man out of the good treasure of the heart bringeth forth good things: and an evil man out of the evil treasure bringeth forth evil things" (Matthew 12:34-35). What the mouth speaks comes straight from the heart. Evil words and actions spring from an evil heart.
But Jesus also said good things will come from our mouths if we take charge of our lives and control what goes in! Righteousness in, righteousness out, you might say.
Paul taught this in Philippians 4:8: "Finally, brethren, whatsoever things are true, whatsoever things are honest, whatsoever things are just, whatsoever things are pure, whatsoever things are lovely, whatsoever things are of good report; if there be any virtue, and if there be any praise, think on these things."
People sometimes wonder why they can't get rid of sinful thoughts. It's generally because they aren't diligently working to replace those thoughts with God's thoughts—whatsoever is true, honest, just, pure and lovely! The mind, like nature, abhors a vacuum. We have to fill our minds with what Paul wrote about in Philippians 4. Then there won't be room for wrong thoughts.
In 2 Peter 3:1, Peter admonished God's people to "stir up" their pure minds by studying his epistle. Actively filling our minds with purity and holiness squeezes out impurity, wickedness and vanity.
Peter continued, "That ye may be mindful of the words which were spoken before by the holy prophets, and of the commandment of us the apostles of the Lord and Saviour" (verse 2). To meditate on God and His ways, we must regularly feed on, or study, His inspired Word (see also John 6). Unless we are filling our minds with God's Word every day, we can't possibly be "mindful of the words" that the prophets, the apostles and Jesus Christ wrote!
David meditated on God's Word "day and night" (Psalm 1:2). He didn't confine his meditation to a simple 20-minute block of contemplative silence or a weekly stroll through the park. For David, meditating on God's law was a constant process of setting his mind on the things of God. (Note the words "seek" and "set" in Colossians 3:1-2.)
David obeyed God's instruction in Joshua 1:8: "This book of the law shall not depart out of thy mouth; but thou shalt meditate therein day and night." As Psalm 119:97 proclaims, "O how love I thy law! It is my meditation all the day."
In the Bible, meditate means to think about—to consider. Whatever fills our minds is the subject of our meditation.
David meditated on God's law. This didn't come naturally for King David. He had to work at it. In fact, because it's so easy to think about the wrong things, David asked God for strength and discipline to fill his mind with the right things. "Let the words of my mouth, and the meditation of my heart, be acceptable in thy sight, O Lord, my strength, and my redeemer," he prayed (Psalm 19:14).
"Search me, O God," he asked, "and know my heart: try me, and know my thoughts: And see if there be any wicked way in me, and lead me in the way everlasting" (Psalm 139:23-24).
In the spiritual war we wage against Satan and his demon army, the front line of our battlefield is in the mind. This is where we engage in a life-and-death struggle to resist the devil's powerful broadcast, the spirit of disobedience (Ephesians 2:1-2).
2 Corinthians 10:5 adds, "Casting down imaginations, and every high thing that exalteth itself against the knowledge of God, and bringing into captivity every thought to the obedience of Christ." Are we obedient to God in "all things" (2 Corinthians 2:9)—even in our thoughts? Or are we often taken captive by our own wicked, perverse reasoning?
A true Christian's struggle against sin starts in the mind (James 1:14-15). We have to constantly guard against carnal reasoning and lustful impulses, not allowing those invading thoughts and temptations to gain a foothold in the mind.
Attack those negative thoughts with the corresponding right thoughts, immediately and forcefully! Overcome the evil by replacing it with the good (Romans 12:21). Put righteousness in. Then what comes out will be productive and useful!