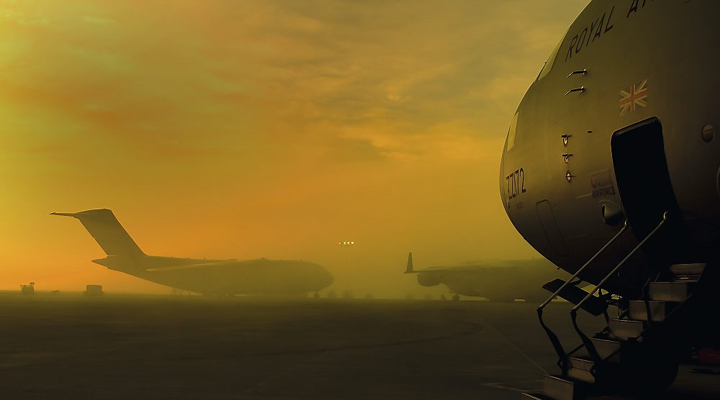 Britain Tries to Go to War—and Fails
Why Monday was a sore day for Britain's pride.
Britain was the first nation to step up and help France fight in Mali, British Prime Minister David Cameron proudly announced January 14. And then nothing happened. The two C17 transport planes Mr. Cameron promised both broke down. No help came from Britain until the next day.
Mr. Cameron praised the C17 as Britain's "most advanced and capable transport plane" on bbc Radio 4's Today program Monday morning. He announced Britain would be sending two of them to help, proud that Britain could respond so quickly. "So we were first out of the blocks, as it were, to say to the French 'we'll help you, we'll work with you, and we'll share what intelligence we have with you and try to help you with what you are doing,'" he said. Moments later, it all went wrong.
The first C17, in Paris, developed a problem, and needed a new wheel. So the Royal Air Force (raf) loaded a wheel on a second C17, to fly from Oxfordshire to France. But this plane also developed a fault and was delayed.
Maj. Marc Locqueville, a French officer who serves alongside the raf, vented his frustration about the first breakdown to the Times's Tom Coghlan. But, he said, "this is normal in aircraft."
"The aircraft was not broken, but there was a problem with the wheel, and it could have broken on landing in Bamako and created a real problem," he said.
In the grand scheme of things, a day's delay doesn't matter much—this time. But it dents Britain's prestige and reputation as a reliable ally. As Oscar Wilde nearly wrote, To lose one plane may be regarded as a misfortune; to lose both looks like carelessness.
"They have blown the trumpet, even to make all ready; but none goeth to the battle: for my wrath is upon all the multitude thereof" (Ezekiel 7:14). The fiasco of the planes is an example of this verse in action, in a small way. Britain sounds the alarm, announces it's ready to fight, and then nothing happens.
There are other possible causes for this prophesied scenario to unfold. A massive cyberattack could be one. But it doesn't bode well for Britain's military when it can't even get two planes in the air in a hurry.
For more information on this sad decline, see our article "Want to Know What a Former Superpower Looks Like?"