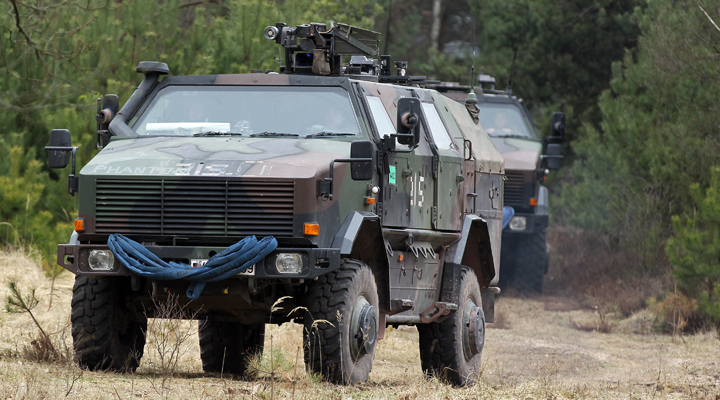 Germany Approves Another Armored Vehicle Sale to Saudi Arabia
Germany has approved in principle the sale of up to 100 Dingo 2 armored vehicles to Saudi Arabia, the Bild am Sonntag reported December 30. The Dingos are mine-resistant and designed to defend their occupants against nuclear radiation, as well as biological or chemical attacks.
Citing sources close to talks on the deal, Bild am Sonntag reported that Saudi Arabia plans to buy 30 of the vehicles for around €100 million (over us$130 million). Over the long term, it plans to buy 70 more.
Krauss-Maffei Wegmann, which makes the Dingos along with Bruker Daltonik, advertises them as "the safest and best-protected wheeled vehicle in its class," showing "outstanding performance on extremely difficult terrains and under extreme climatic conditions."
Each vehicle can carry up to eight men. As standard, it has a remote-controlled machine gun in the roof, with the option to mount other weapons.
Bild am Sonntag reports that Germany's national security council is yet to reach a final decision, but has given it the go-ahead, in principle.
This is just another example of Germany's new policy of using strategic arms sales to build up alliances with other nations. Germany's arms trade with Saudi Arabia could grow very large. According to some German media reports, Saudi Arabia wants to buy 600 to 800 German Leopard ii tanks. This is part of a concerted effort by Germany to arm and ally with opponents of Iran, as prophesied in the Bible. For more on this important subject, see our recent article "The Truth Behind Germany's Record Military Exports."