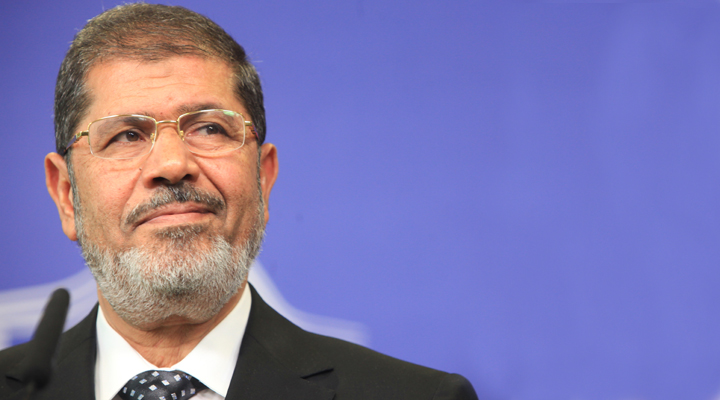 Egypt's Catholic Bishops Conference Stands Up to Morsi
"Whenever Islam becomes politicized it automatically turns into a fascist dictatorship," says Bishops' spokesman.
While most of the West dithers and stutters over Egypt President Mohamed Morsi's power grab, one institution is speaking out very forcefully: Egypt's Catholic Bishop Conference. Rafik Greiche, spokesman of the conference, is making it clear that the Catholic Church firmly opposes Morsi, his treatment of protestors and the constitution he is trying to rush through.
"The European Union must make it clear to President Morsi and his government that they have to observe human rights," he told the Catholic charity Aid to the Church in Need, according to a report published on their website December 12.
"The militias of the Muslim Brotherhood have threatened people demonstrating peacefully against the president's policy," he said. "This is just as unacceptable as the text put forward for the future Egyptian constitution."
Egyptians will vote on the new constitution on December 15 and 22. The document was hurriedly put together despite the opposition of Christians and other minorities.
But Greiche made is clear that he is not just opposed to the Muslim Brotherhood or Morsi. He is against any form of "politicized" Islam.
"Whenever Islam becomes politicized it automatically turns into a fascist dictatorship," he said. "Then comes the impending threat that the sharia in its most fundamental form will be introduced."
These are shockingly candid statements. And the only organization willing to make them is the Catholic Church.
In an interview with IlSussidiario.net, the news outlet for Italian think tank Foundation for Subsidiarity, Greiche said the Catholic Church "would never go back" to approving the work of Egypt's constitutional committee.
He also criticized the United States for not doing enough. "The West and especially the United States is very soft with President Morsi," he said.
"It seemed as though the United States were encouraging the Islamist movement in the Arab Spring," he said. "This is not good for the rest of the Muslims who do not [want] part of the Muslim Brotherhood, as well as for the Christians, who have not been encouraged at all."
Instead, Greiche calls for help from the EU.
This outspoken priest calling for help from Europe on behalf of Egypt's Catholic Bishops is a sign of things to come. The Catholic Church will soon take the lead in pushing Europe to confront the rise of radical Islam. For more on the Catholic Church's role in the Middle East's future, see the article currently featured on the front page of theTrumpet.com, "The Last Crusade."