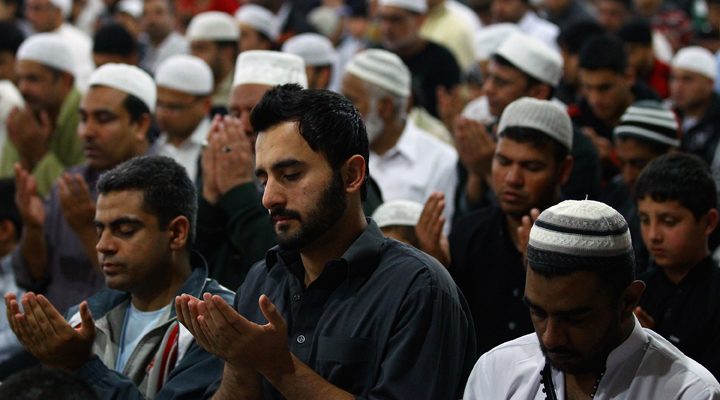 UK Census: Christianity Falling, Islam Rising as Immigrants Flood In
The number of Christians in England and Wales has fallen by 12.5 percent since 2001, while all other major religious groups are increasing, according to data released December 11 from Britain's 2011 Census.
By far the fastest growing religion is "none"—the number of "nones" has almost doubled since the previous census in 2001.
In 2001, 72 percent of people in England and Wales considered themselves Christian. Last year, that figure was 59 percent. But Christianity wasn't entirely alone in its decline—the number of Jedi in Britain fell from 390,000 to 177,000.
Meanwhile, the percentage with no religion rose from 15 percent to 25 percent. The next-fastest growing religion was Islam, rising from 3 percent to 5 percent.
Census datapublished earlier revealed that England and Wales went through their greatest ever population growth in any 10-year period since 1801—7.1 percent. This set of data revealed why.
Thirteen percent, or 7.5 million, of the population of England and Wales was not born in the UK. Of that number, 3.8 million arrived between 2001 and 2011. Most of the immigrants living in England and Wales today arrived within the past 10 years.
The data also revealed that married couples have, for the first time, slipped into the minority. In 2001, 51 percent of residents over the age of 16 were married. Now that proportion is 47 percent. In the meantime, the proportion of adults who had never married rose from 30 percent to 35 percent.
Each of these data points is worthy of consideration on its own, but overall they paint a clear picture of a changing Britain. The traditional is in decline—be it Britain's traditional religions or marriage. The secular is growing—again evident in both the religion and marriage statistics.
The numbers suggest this is a bigger story than the increase in immigrants. The number of Christians has dropped off far more quickly than foreign religions have increased.
Much of what Britain's traditional Christian churches teach does not come from the Bible, but there were still some good principles behind many of Britain's traditional values—such as the sanctity of marriage. These values were probably preached more often than they were practiced. But there was more good in them than in the new morality that is rising in Britain. The drift away from these old values has played a large part in Britain's decline—including the lack of discipline in schools, the rampant drug and alcohol problems and Britain's exploding welfare state.
For a deeper look at the rise in people without religion, read Dennis Leap's feature article from the January 2013 Trumpet, "America's New Religion: None."