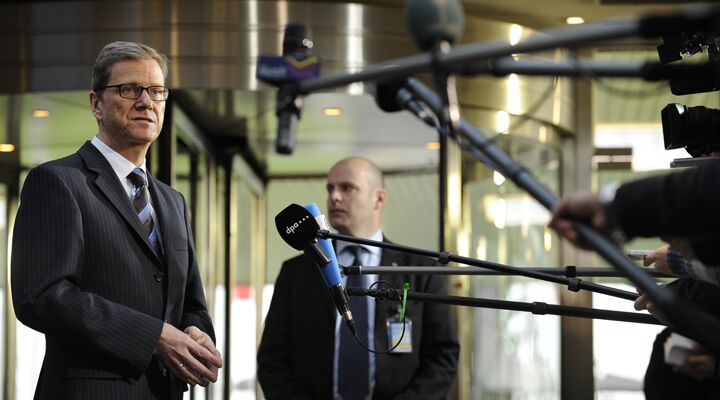 Germany to Send Missiles to Turkey in NATO Mission
The German cabinet approved the deployment of two Patriot missile systems to Turkey, with supporting soldiers, command staff, air crews and commandos on Thursday. The Netherlands and the U.S. are also expected to send a couple of Patriot batteries each.
The mandate will allow Germany to send up to 400 troops with the batteries. One hundred and seventy of these are required to operate the missiles. More will help man nato Airborne Warning and Control System aircraft (awacs) that are already stationed in the area. Dozens others will work on the nato command staff. The mandate also allows Germany to send 50 other soldiers.
The German parliament is expected to give its approval to the arrangement between December 12 and 14. They are expected to send the batteries by sea, arriving in around a month.
"Syria has a not insignificant ballistic missile capability," said German Defense Minister Thomas de Maiziere. "A few hundred with a range of some 700 kilometers that could possibly hit a large part of Turkey. The Syrian government has shown no intention of using these rockets but we want it to remain that way."
"Nobody knows what such a regime is capable of and that is why we are acting protectively here," said Foreign Minister Guido Westerwelle.
German officials insisted that the missiles will only intercept Syrian weapons within Turkish airspace and are programmed not to cross the Syrian border.
Germany already has a military presence south of Syria in Lebanon, and its navy patrols off of Lebanon's coast. Though small, this deployment expands Germany's presence in the region, which increases the Germans' knowledge of how to operate in it.
The Trumpet has long forecast that Germany would forge a strong alliance with Turkey.
For more information on Germany's goals in the region, read our article "Next in Line, Please" from our December 2012 issue.