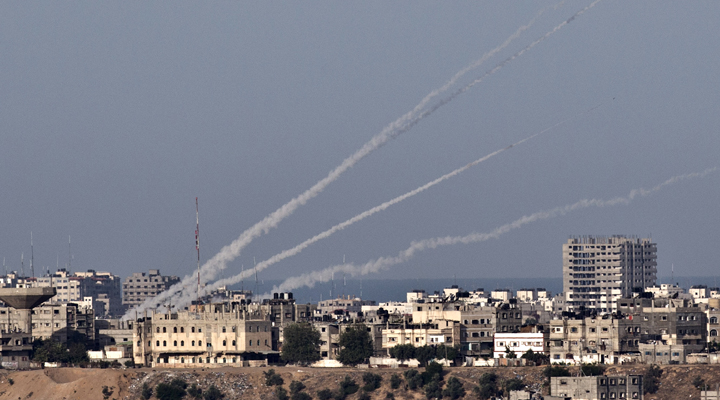 Hamas Targets Jerusalem
On the eve of Shabbat, residents in Jerusalem were stunned by the sound of blaring air raid sirens, followed by two booms in the distance. Hamas's military wing immediately claimed responsibility for the strike, saying the intended target was the Knesset.
An Israeli Defense Force spokesman has since confirmed that the rockets were in fact fired from Gaza and landed about 14 kilometers from downtown Jerusalem, in an open field near the Gush Etzion settlement. There were no injuries.
The missiles traveled approximately 45 miles before landing just outside of Jerusalem.
It marks the first time that the "City of Peace" has ever been targeted by Hamas rockets. The escalation in hostilities in Israel is important to monitor closely. Biblical prophecy shows that violence in Jerusalem will trigger a much larger conflict. Read about it in our article "Watch Jerusalem!"