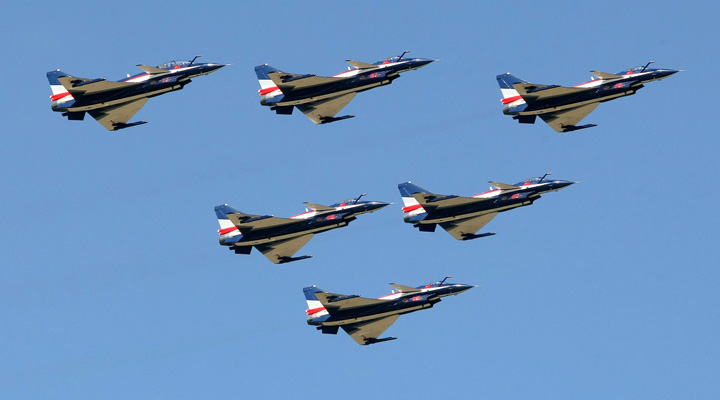 China Tests New Stealth Fighter
Thursday afternoon, hours after photos of China's stealth fighter hit the Internet, a video emerged depicting the prototype stealth fighter in flight.
Ross Babbage of Australia's Kokoda Foundation said the flight test demonstrates an impressive capability on the part of the Chinese industry. "It's a very interesting development. It shows how rapidly they're moving ahead," he said.
Analyst David Axe agreed with that assessment, saying the flight was "a huge leap forward for China's ambitious stealth warplane program." But, he continued, "there are still more questions than answers about China's second stealth fighter model."
The radar-avoiding aircraft was accompanied on its test flight by two Chinese-made J-11 fighters. The video is available here.
Developing a stealth fighter-intercept plane was not an easy milestone for Beijing to cross. "The technical barriers and development costs for such aircraft are enormous," the Associated Press said.
China remains largely reliant on Russia for engines for its latest J-10, J-11 and J-15 models, but Moscow is happy to supply Beijing with this technology. Watch for these Eastern giants to continue making military strides, and to continue cooperation with each other toward that end.
To understand why these trends matter, read Russia and China in Prophecy.