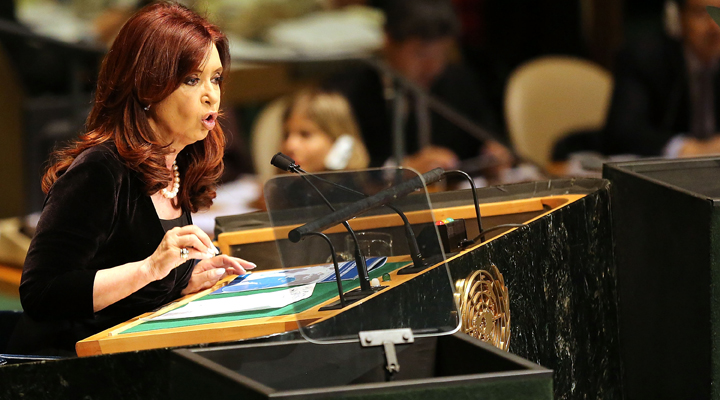 Argentina: Heading for Another Bond Default
Argentina may soon stop paying its debts and stiff its creditors as President Cristina Fernandez de Kirchner tightens her grip on the economy.
Already Argentina stands accused of rigging its national inflation number, which allows it to underpay investors in its inflation-linked bonds. In 2001, Argentina fired its statisticians and began reporting inflation rates that consistently seemed low. Foreign mistrust was compounded by Argentina's decision to seize control of Spanish-owned oil producer ypf sa earlier this year. This has impaired the nation's ability to borrow money on the international market.
It has also ignited a rush to get money out of the country before the government seizes it. To combat the number of investors pulling their assets out of Argentina, politicians have imposed strict currency controls. This has only increased people's desire to expatriate their wealth.
Facing capital flight and a frozen bond market, Argentina has resorted to printing currency to pay its bills. This has caused the Argentine peso to plummet in value and send real inflation rates to more than double the official 9 percent.
But there is always a cost to stiffing your creditors. On October 20, de Kirchner ordered Argentina's navy to abandon a frigate that was seized by Ghana on October 2. A Ghana court ordered the seizure due to Argentina's 2001 default on $300 million in debt, which is now owed to U.S.-based investment firm Elliot Management. The Argentine Frigate Libertad was in Ghana on a training mission.
As Argentina's economy has continued to deteriorate, the de Kirchner government has focused on populism and has ramped up its rhetoric about retaking the Falkland Islands from Great Britain, instead of proposing real solutions to its problems. Expect more of it.