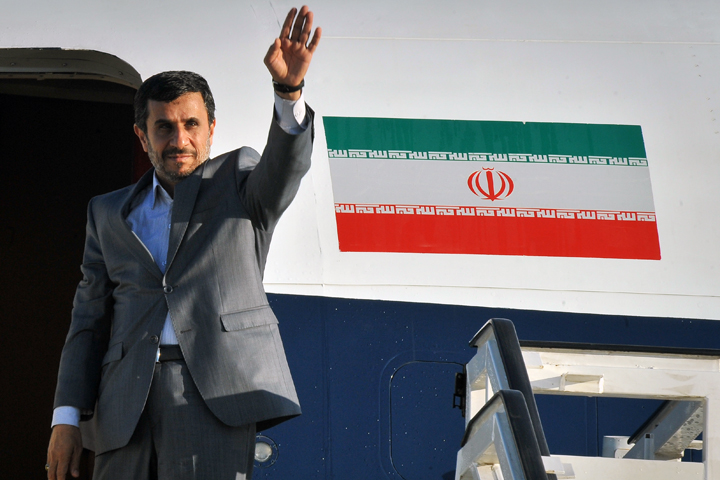 Iran Makes Territorial Stand
Tehran is using the small Persian Gulf island of Abu Musa to make a territorial stand and rally Iranians behind the government as it seeks to increase its regional power.
President Mahmoud Ahmadinejad made a visit to the disputed island last month, the first by an Iranian president. Upping the ante, last Sunday a parliamentary delegation made a high-profile visit to the island to observe Iran's National Day of the Persian Gulf. Legislators have also called for a Persian Gulf province to be created.
Abu Musa, a tiny island with about 2,000 inhabitants, is also claimed by the United Arab Emirates. The uae says most of the residents are Arab, but the island has an Iranian governor.
"No one wants a new foreign-policy issue to erupt at this junction, but that is exactly what is happening. And, this time it may stick because of the timing," Theodore Karasik, director for research and development at the Institute for Near East and Gulf Military Analysis, told The Media Line. "It's a whole new level of rhetoric."
"Although they are coming to the negotiating table, [the Iranians] still can cause mischief in the region and what better way to do that than to slap the uae's face over this issue. They know it will resonate with the Gulf Arabs," Karasik said.
More than being just a nationalistic distraction for Tehran, the island has great strategic and symbolic significance. It is located close to the strategic Strait of Hormuz, at the entrance of the Gulf, through which much of the world's oil is shipped.
Giving indication of how much the issue means to Iran, Iranian Gen. Ahmad Reza Pourdastan told state television: "If these disturbances are not solved through diplomacy, the military forces are ready to show the power of Iran to the offender. Iran will strongly defend its rights."
Apart from demonstrating Iran's aggressive foreign policy, this dispute between Shiite Iran and the Sunni United Arab Emirates over the island of Abu Musa, in addition to the Greater and Lesser Tunb islets, points to the solidifying of two separate blocs in the Middle East—one led by Iran, and the other which is prophesied to seek alliance with Europe.
On Sunday and Monday, the Peninsula Shield Force, the military coordinating army of the Gulf Cooperation Council, conducted a war game titled "Islands of Loyalty." The timing and naming of the military exercise was clearly not coincidence. The Gulf states are growing increasingly worried over the prospect of a nuclear-armed Iran. Watch for tension between the two sides to increase in the months ahead.