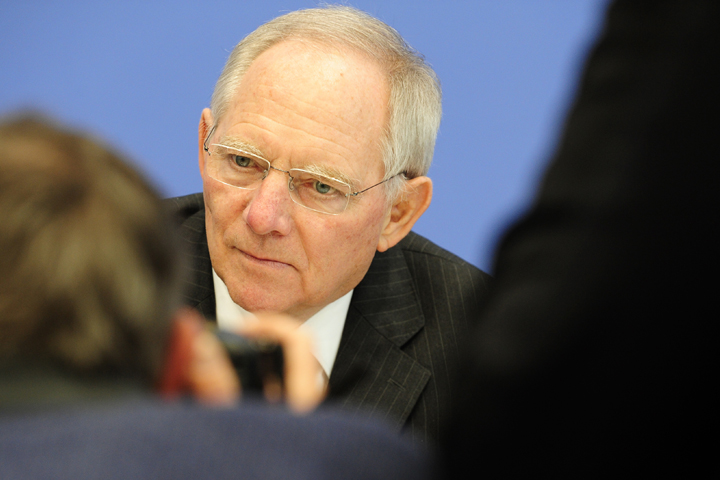 German Finance Minister to Be Next Head of Eurogroup?
Jean-Claude Juncker, head of the Eurogroup meeting of eurozone finance ministers, says he "fully supports" German Finance Minister Wolfgang Schäuble taking his job after he steps down at the end of the month.
His successor should be someone who knows the eurozone's issues and can listen to others, he said at a debate in Hamburg on April 30. Schäuble has "superb qualifications" and "would be the perfect match," said Juncker.
"Some diplomats have expressed concerns his appointment would be too strong a signal that Germany is running the single currency," writes the EU Observer.
The Observer writes that if Schäuble did take the job, Germany would have to relinquish control of the eurozone bailout fund. Klaus Regling is currently head of the European Financial Stability Facility and wants to stay on as it morphs into the European Stability Mechanism. The Observer believes that Spain and France would force Germany to give up this position.
However, Germany is running the euro. As Robert Morley points out in his latest column, only Germany can bail out Europe. That gives it huge power. It won't necessarily use this power for overt power grabs, but it is running the show. If Germany wants to control both posts, it will get its way.