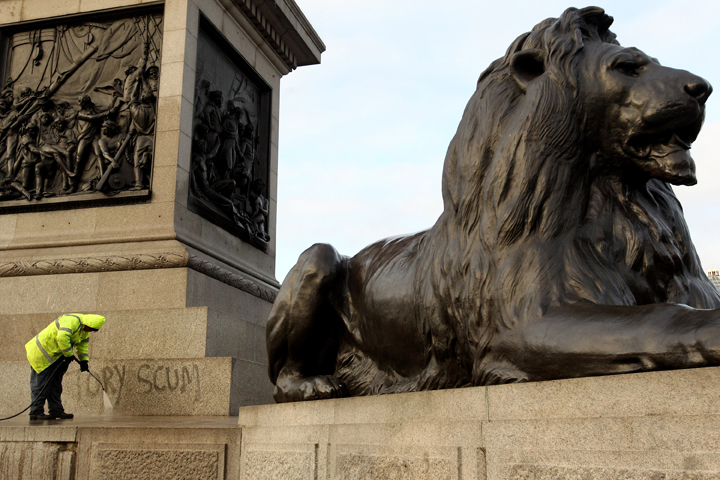 England: One in Five Historical Buildings Hit by Crime
Around 70,000 protected historical buildings in England have been physically harmed by crime, according to a report commissioned by English Heritage, published March 19. Of these, 30,000 suffered substantial damage.
These buildings are "listed"—a measure designed to protect buildings of special historical significance.
Nearly 19 percent of all listed buildings have been hit by crime, with 5.3 percent targeted by metal thieves. Metal thieves caused a flurry of headlines after several war monuments were stolen and sold as scrap. Last November, the War Memorials Trust estimated that one monument was vandalized each week.
"This survey makes for depressing reading," said Britain's Heritage Minister John Penrose. "When historic buildings and sites fall victim to vandalism, damage and theft, it's not just the owner who suffers. Very often the thing that's been stolen or damaged is literally irreplaceable, and the whole community is the loser."
"Damage done to a listed building or an archaeological site can often not be put right and centuries of history will be lost forever," warned the chief executive of English Heritage, Dr. Simon Thurley. "These places have an obviously high value to society."
The survey sheds more light on Britain's high crime. As the Trumpet has long warned, Britain's disregard for its history is one of the causes for its decline. Now, because of that decline, that history is being destroyed.