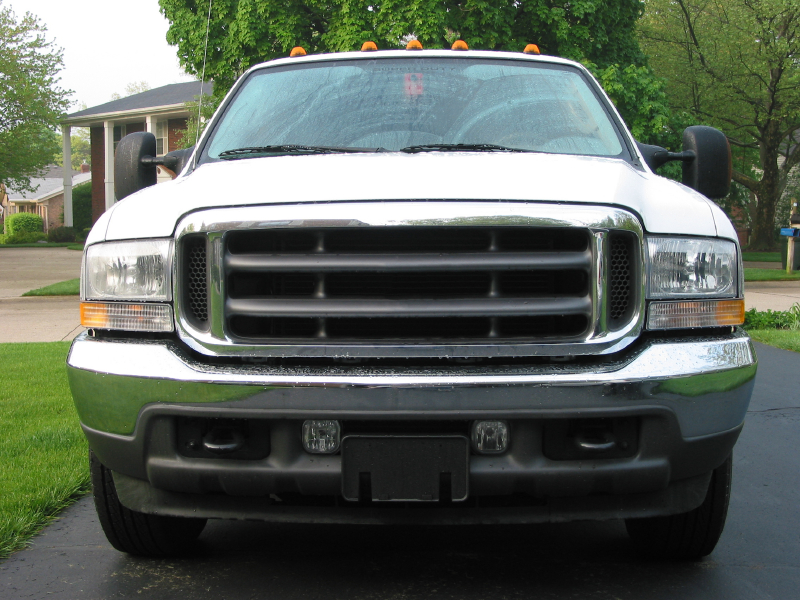 Big Trucks Mean Big Trouble for Ford
Selling big trucks has put a ton of problems on Ford's bottom line. Despite a new CEO, the problems won't just fade away.
The sound echoing around the Ford sales lots these days is not just the pitter-patter of feet sidling toward Asian automakers. It is a raging stampede away from big suvs. This trend could devastate Ford Motor Company, which has hedged the farm on big truck sales.
Bloomberg reports that Ford's sales dropped 12 percent last month, and quoted one analyst as saying this was expected "because of the continuing struggle for pickups and full-size suvs." Sales for Ford's F-Series pickups alone fell 15 percent.
A stalwart of the American industrial revolution, Ford has hemorrhaged significant revenue because its product lines, including cars and trucks, just aren't selling enough. Over the last few months, dropping sales have started to look like failing vital signs, presaging the death of America's Motor City magnet.
Of late, Ford's product line strategy appears misguided in view of ballooning gas prices. From coast to coast, the buzz is in: suvs are out. Expensive to fill and hard on gas, Ford's main revenue flow, big trucks and suvs, is running dry. It appears Ford has been blind-sided by a lack of foresight with its product line choices, and the accident scene has turned investors' stomachs. Yet, Ford is not alone. The big-truck landscape is beginning to look like no-man's-land: Sell in that space at your own peril.
A casualty of a poor product line strategy and slumping sales, Bill Ford stepped down as ceo of Ford Motor Company on Tuesday. After a tough five years under Mr. Ford (five years ago, Ford Company's stock price soared at $20; today it is less than $9), the company hired Alan Mulally, a 37-year executive who has been flying high on the wings of his astute restructuring decisions in Boeing's commercial airplane division, to lead it back to mainstream consumer appeal.
Mulally's reputation as a deft restructuring specialist may portend a lane shift for the rusty automaker. But the new ceo has a tough road ahead. An effective restructure will require more than a quick stop at the chop shop and detail center. Asian automakers have flooded the market with just the kinds of cars American consumers are looking for, and they are capturing the spending dollars.
msnbc reports the kind of changes we can expect at Ford in the near future: "Big changes do appear to be coming down the highway. To deal with mounting losses and a dwindling market share, Ford is cutting its U.S. production by 21 percent this year and is expected to announce more changes soon that would go beyond those detailed in its 'Way Forward' recovery plan, delivered in January. Those plans called for the closure of 14 plants and 30,000 job cuts by 2012" (September 6). These cutbacks are calibrated to the unpleasant reality facing Ford: that it may never again compete on the level it used to.
Looking at the success of Toyota, and its prescient move into compact cars at a time when gas prices pinch pocketbooks, the current product line offering Ford has in place won't offer a speedy solution. And its development cycle prohibits a quick fix: Product line development takes years. It could be a long while before Ford can move its organization into position to build newer models that fit America's present spending mood.
Another possibility presents itself. A smaller, ailing Ford may be an attractive item to an Asian or European automaker hoping to make a big statement like Daimler-Benz, which plucked a gem out of America's fading industrial crown by swallowing Chrysler Corporation, forming DaimlerChrysler. Ford's slide may actually be taking it toward the takeover cliff.
These facts all reflect the decline in the manufacturing base that helped thrust America to superpowerdom. It would not be altogether surprising to wake up one fine morning to read that Ford Company is a thing of America's mighty industrial past.