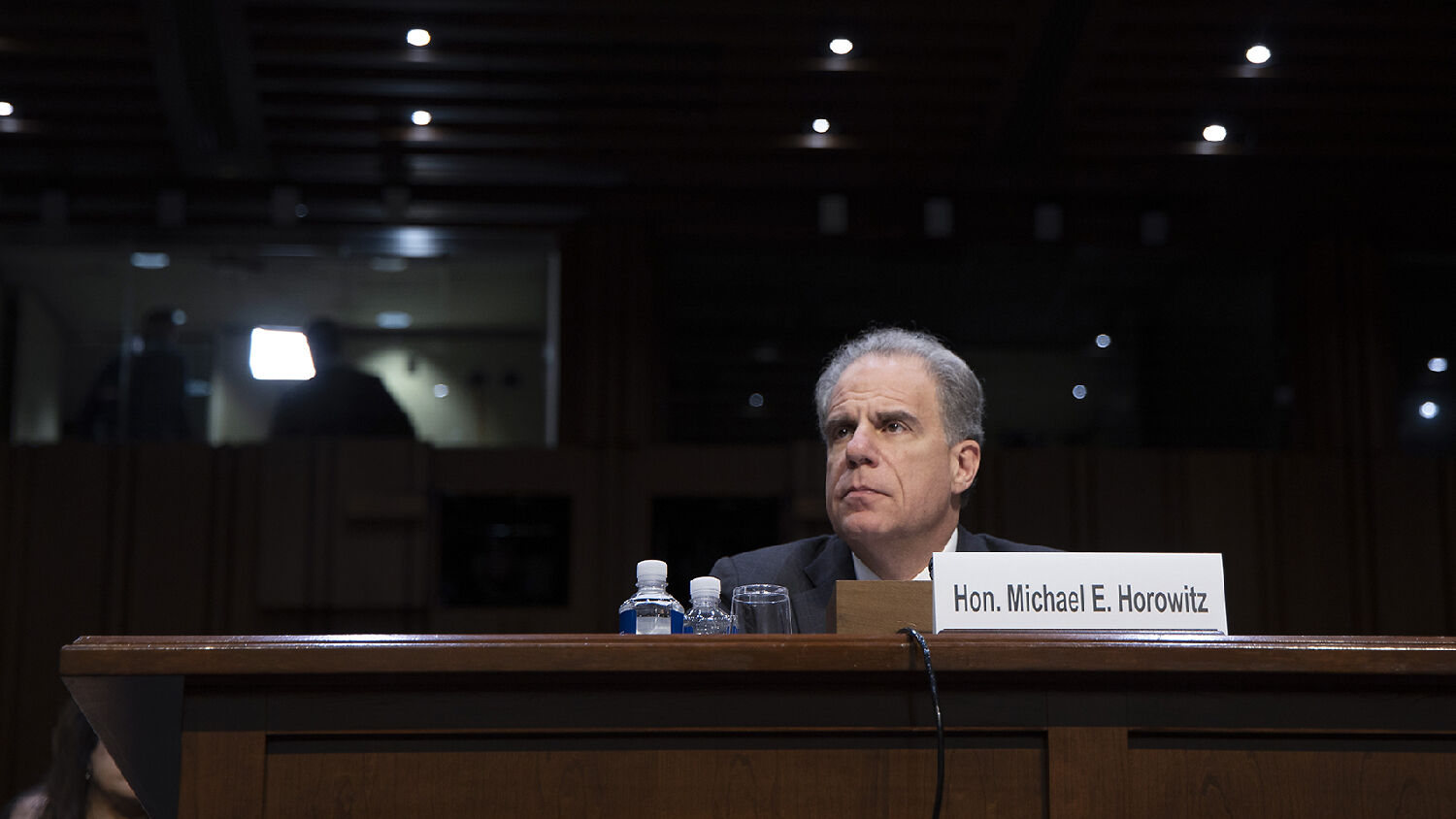 Media Distort Devastating Truth Revealed in IG Report
02:15 UK Election (8 minutes)
Today is election day in the United Kingdom. Some commentators say this election could define the country for decades to come. In this segment, I give a brief update about the current battle between Labour and Conservative.
10:00 Media Distort the Horowitz Report (34 minutes)
When the Inspector General's report on FISA abuse was released this week, the mainstream media selectively reported on what it felt was most important: that the FBI met the low threshold needed to open an investigation. The rest of the report is a blistering condemnation of everyone in the Department of Justice and FBI hierarchy at the time. All of those "mistakes" and "errors," according to former FBI director Jim Comey, were "unfortunate, but human beings make mistakes." These "mistakes," however, fueled a conspiracy against Donald Trump that has lasted for more than three years.
44:00 Targeting William Barr (10 minutes)
Attorney General William Barr is still trying to understand all the details of the FBI's investigation into the 2016 Trump campaign. Remember, Horowitz's report only covered one aspect of the scandal. For announcing his continued skepticism, media pundits and even former attorney general and self-proclaimed "wingman" of Barack Obama, Eric Holder, says Barr's actions prove he is unfit for the job as attorney general! The closer Barr gets to exposing this lawless coup against the president, the more angry and desperate the conspirators become.
Subscribe to the Trumpet Daily Radio Show on Apple Podcasts, Google Play or by RSS
Download past episodes here.