Will Chancellor Merkel complete her term?
Germany's perception of Chancellor Angela Merkel is changing rapidly. At the beginning of the year, the three-term chancellor was arguably the "most successful politician in the world," in the words of the Financial Times (Oct. 26, 2015). Politically and economically, her leadership dominated Europe. That success further boosted her popularity at home. But the Times writes that "the refugee crisis that has broken over Germany is likely to spell the end of the Merkel era."
"With the country in line to receive more than a million asylum seekers this year alone, public anxiety is mounting—and so is criticism of Ms. Merkel from within her own party," the Times wrote. "Some of her close political allies acknowledge that it is now distinctly possible that the chancellor will have to leave office, before the next general election in 2017."
Germans who once adored Merkel as mutti are growing disgruntled. The major cause for the change is the way she has handled the refugee crisis hammering Germany right now. Merkel's government has lost control of the situation. Social services are under strain as costs pile up. Violence coming from the far right is on the increase. Politicians in Merkel's own party are panicking.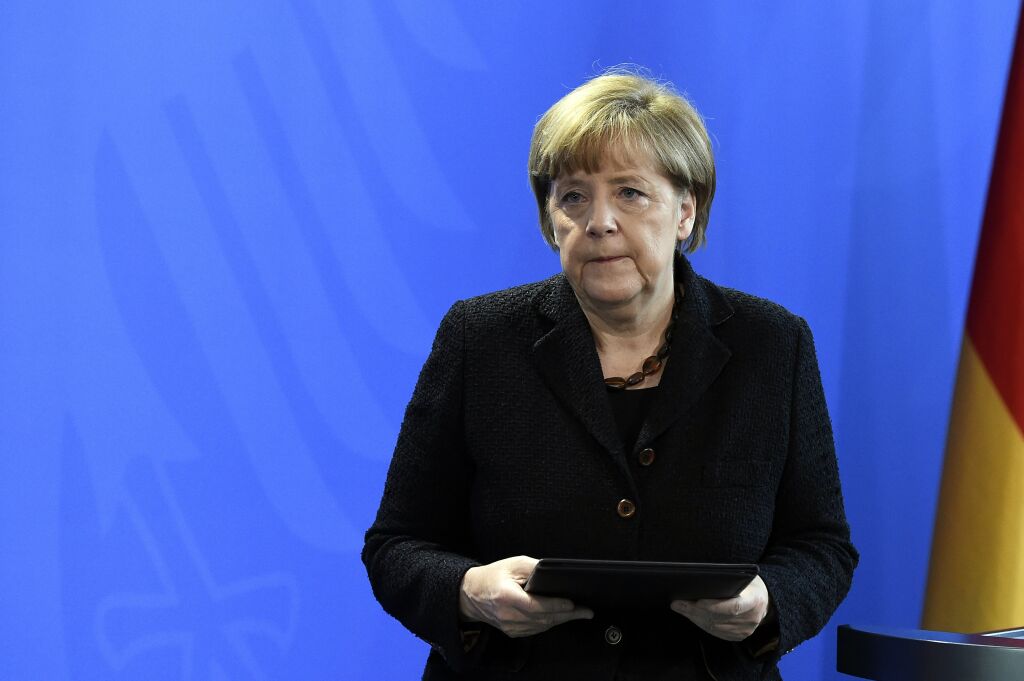 And all this was before the Paris attacks. Syrian immigrants were deeply implicated in those attacks, yet in the days after the attacks Ms. Merkel made it clear that she would not be changing course. Consequently, the unhappiness is building up even faster.
Elsewhere, the Times wrote that the migrant crisis is even threatening the alliance between Merkel's party, the Christian Democratic Union, and its decades-long ally, the Christian Social Union.
The Spectator's Hans Kundnani wrote on Oct. 29, 2015, that the post-Merkel era is uncertain and said that the new era may see Germany finally throw off its post-World War ii guilt. Large numbers of Germans have already turned out in force to protest immigration, and many have even attacked asylum seekers. Germany already leads Europe economically and politically, and many Germans are ready to leave World War ii behind. As Bavarian Christian Democrat founder Franz Josef Strauss allegedly once said, "[A] people that has achieved the economic success that we have has a right to hear nothing more about Auschwitz."
It remains to be seen when and how Merkel's chancellorship will end, but the end of the Merkel era will come, and with it a bolder Germany.
Iran invited to Syrian talks
The Obama administration has invited Iran to international peace talks on Syria in what the Wall Street Journal called a "major shift" in its approach to the conflict (Oct. 27, 2015).
The United States extended the invitation at the behest of Russia, and Iran attended the first round of talks on Oct. 30, 2015. Several other nations attended, including Iran's Arabian archrival, Saudi Arabia.
Less than a decade ago, Iran was a pariah nation on President George W. Bush's "axis of evil," languishing under multinational sanctions for its struggling nuclear program. But now that Iran has concluded a nuclear deal with the West, it has gained legitimacy and clout.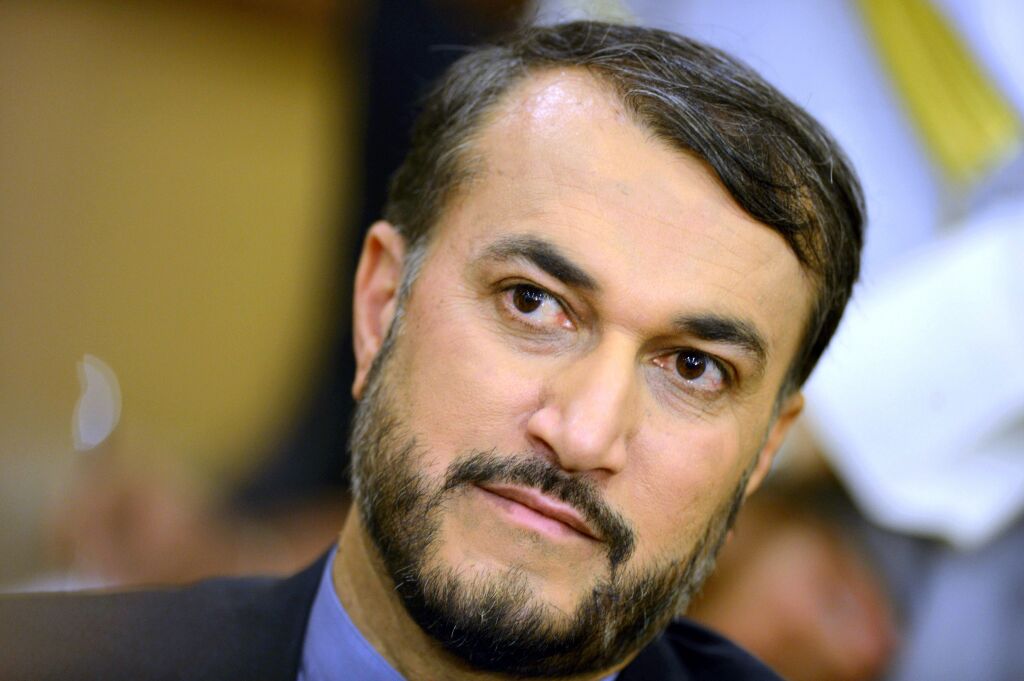 On November 2, Iran's deputy foreign minister, Hossein Amir-Abdollahian, threatened to withdraw from the Syrian talks, saying, "If we assess these meetings [as being] positive, we will take part."
In other words, Iran has its foot in the door and is now pressuring other nations with the threat of walking away—the strategy that earned the Islamic Republic a nuclear deal in the first place.
How many Germans secretly admire Hitler?
If Adolf Hitler were resurrected today and walked through Berlin, Düsseldorf or a sleepy German village in rural Bavaria, what would he think of modern Germany—and what would modern Germans think of him?
This is the plot of Look Who's Back, a new film released in October in Germany. Based on a bestselling novel by Timur Vermes, the satirical film follows Hitler as he attempts to start a life in modern Germany. As he responds to the modern world and Germans recognize him, he becomes a YouTube sensation and eventually uses his popularity to enter politics. LookWho's Back has been a hit in Germany, making more than $10 million in its first two weeks and hitting the number one spot for recent releases. The film is also slated for international release.
Commentators—many of whom are Germans, including the film director, David Wnendt—have expressed concern over what this movie has apparently uncovered. Deutsche Welle explained the reception a relatively unknown actor dressed up as Hitler received as he traveled across Germany with the film crew. "Everywhere they went, they got similar reactions: passersby who cheer Hitler on as he drives past, stand upright and make the Hitler salute. Many took photos" (Oct. 9, 2015).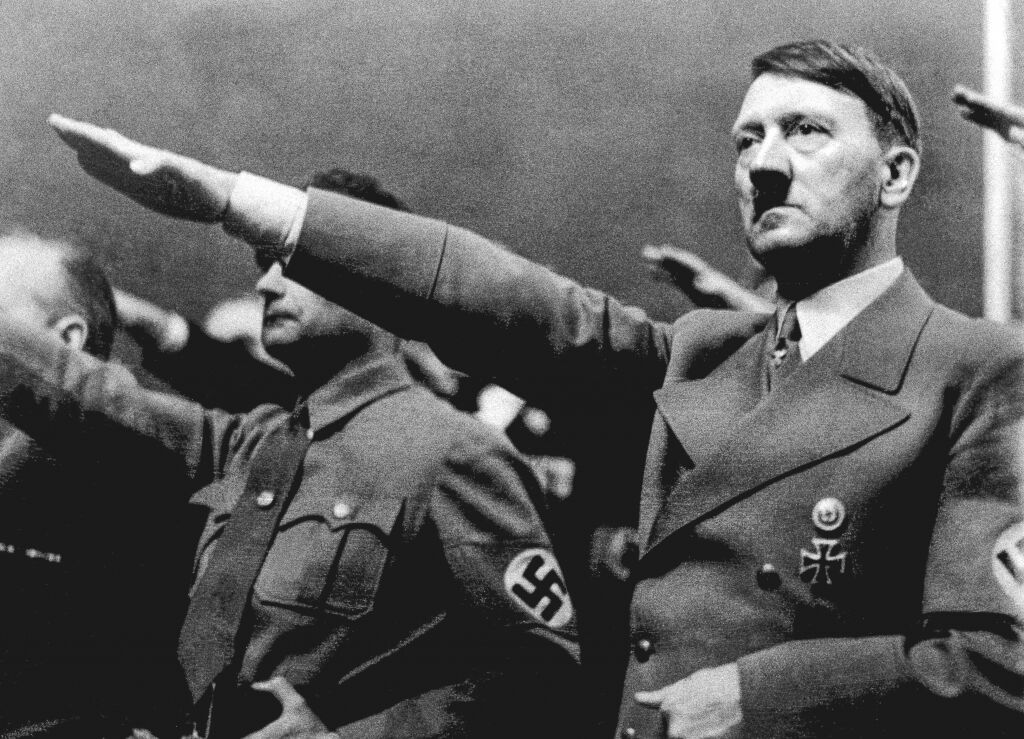 "Most of these people react to the sight of one of the 20th century's vilest leaders with excitement and amusement," Wnendt told the Washington Post. "They pose for selfies with the feared Nazi leader and perform the famous Hitler salute for him" (Oct. 22, 2015).
In 300 hours of video footage of the Hitler actor conversing with average Germans, there were only two individuals who responded negatively. One, a man in Bavaria, told Hitler, "In the year 2014, if someone comes to the central square in Bayreuth pretending to be Hitler, and if that is tolerated by the general public, then I have to say, this is bad for Germany … and if it were up to me, I would have you chased off."
Wnendt, who is German, said one man told the Hitler actor that African immigrants had caused Germany's iq to drop by 20 percent. Another complained that foreigners could do whatever they wanted because Germans felt guilt about World War ii. "We Germans are not allowed to open our mouths because we still have that stigma," he said. These comments came well before the current migrant crisis hit Germany.
"It's hard to say just how many people in Germany openly, or behind closed doors, support the npd [a far-right party with neo-Nazi views] and how many would tell you over a beer that things under Hitler really weren't that bad," Deutsche Welle wrote (op. cit.).
Britain bows to China
British Chancellor of the Exchequer George Osborne visited China in late September, saying the two nations should "stick together to make Britain China's best partner in the West. … No economy in the world is as open to Chinese investment as the UK."
In his speech at the Shanghai Stock Exchange, Osborne inaccurately stated that Britain and China were "two countries whose cultures have done more to shape the world than almost anyone else." He made no mention of the Communist nation's human rights abuses, which Chinese state media noted with praise.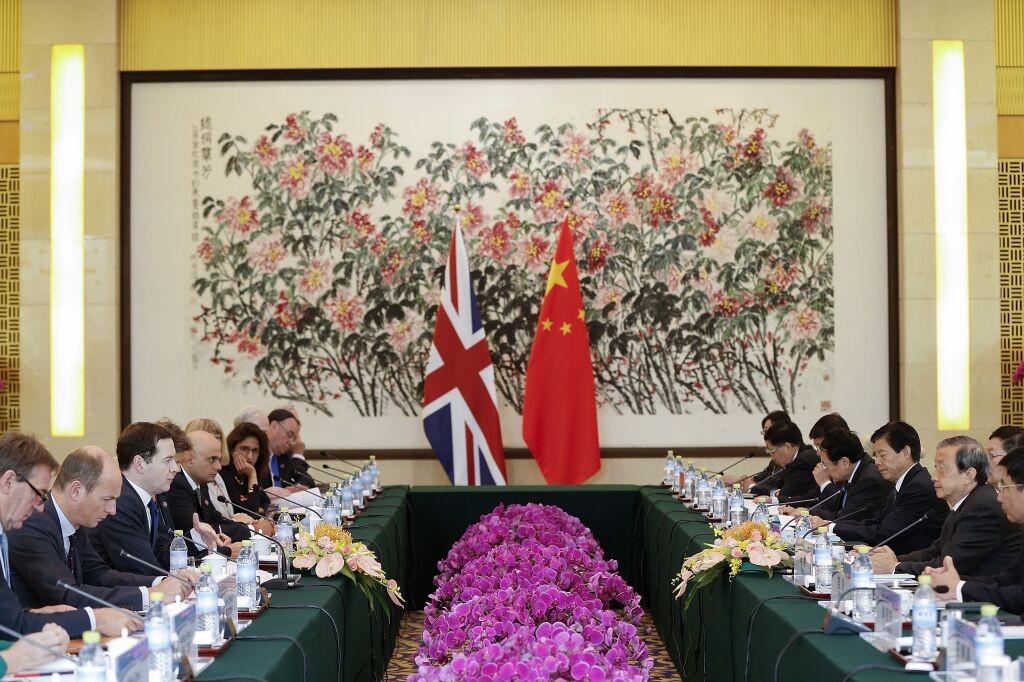 "The chancellor looked as if he was attempting a world record for the longest kowtow in diplomatic history," wrote the Spectator (Sept. 26, 2015).
Britain's goal is to become China's second-largest trading partner by 2025. The two countries have signed about 150 deals worth roughly $46 billion.
Four weeks after Osborne's visit, Chinese President Xi Jinping visited the United Kingdom from October 20-24. British and Chinese officials proclaimed a "golden era" in British-Chinese relations. The Chinese state media called it an "ultra-royal welcome."
The wooing comes at a cost. In an effort to court the rising Asian powerhouse, Britain has had to publicly withdraw support for Tibet and to snub the United States by leading the way for Western nations to join China's Asian Infrastructure Investment Bank, a rival to the dollar-dominated global economic system.
Chinese expert Evan Medeiros said, "London is playing a dangerous game of tactical accommodation in the hopes of economic benefits, which could lead to more problems down the line."
Could Russian submarines sever undersea Internet cables?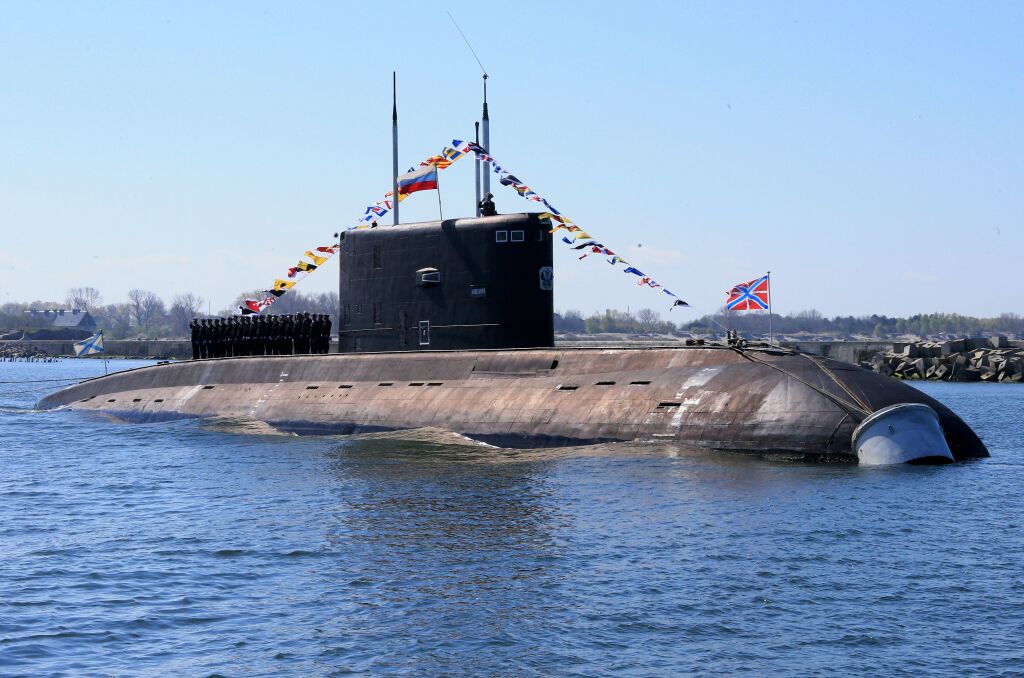 Russia's military may be developing plans to sever Internet communications during future wars. The New York Times reported on Oct. 25, 2015, that United States military personnel have detected a spike in Russian naval activity near undersea Internet cables. These cables transmit massive amounts of data from one continent to another, allowing the Internet's daily functions to continue. Thousands of miles of communication cables wind across ocean floors. If Russia achieves the capacity to sever these linkages, its targets could be left without data.
Putin—savior of Russians
Russian President Vladimir Putin's approval rating has soared to an all-time high of almost 90 percent. Russian polling agency vtsiom said on Oct. 22, 2015, that the surge is due primarily to Putin's decision to launch airstrikes against Islamists in Syria.
Then on November 5, Putin won more popularity by vowing to protect the "interests" of Russian citizens living abroad—especially in countries suffering ongoing crises, such as Libya, Syria and Yemen. He noted that more than 367,000 people have already chosen to "relocate to Russia," including 130,000 from Ukraine, as part of Moscow's "ongoing state assistance program."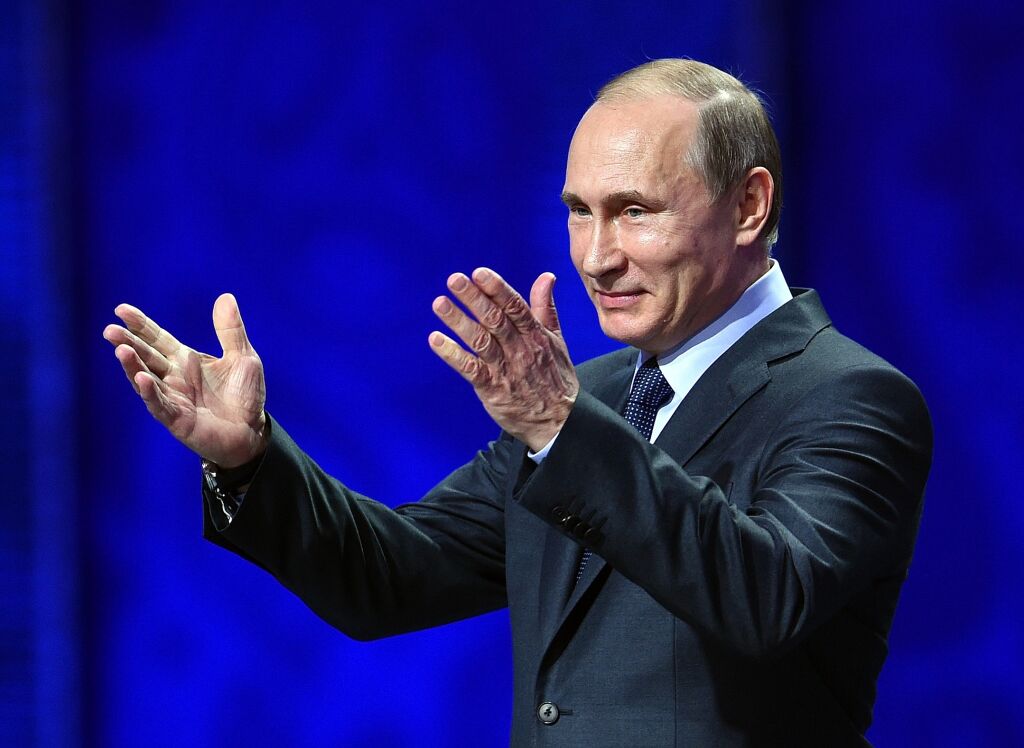 Meanwhile, Forbes put Putin in the number one slot in its 2015 ranking of the world's most powerful people. This marked the third year in a row that the Russian autocrat took the top slot in the widely esteemed ranking system. German Chancellor Angela Merkel moved up three positions from last year to occupy the number two rank, while United States President Barack Obama dropped to number three, the first time a sitting U.S. president has not occupied one of the top two positions.
Russian citizen Olga Rogachova explained to the Trumpet that the people of Russia love Putin mainly because of the unwavering strength of his leadership. "Russia was in need of a strong leader," she said, and Putin, "the hope of [Russia]," made Russians remember that they are "a great nation."
China, Japan, South Korea restore ties
China, Japan and South Korea said on November 2 that they have "completely restored" relations. The announcement came after leaders of the three Asian states met for the first trilateral summit in three years.
Chinese Premier Li Keqiang, Japanese Prime Minister Shinzo Abe and South Korean President Park Geun-hye attended the landmark summit. They discussed economic deals, their contentious World War ii history, and possible ways to neutralize North Korea's nuclear threat.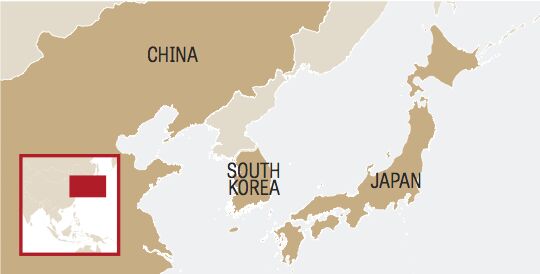 "All sides shared the view that trilateral cooperation has been completely restored in this meeting," Park said after the summit.
The day before, China and Japan agreed to restart mutual visits of their foreign ministers, to resume meetings on the heated topic of developing gas and oil fields in the East China Sea, to hold bilateral high-level economic dialogues, and to build communication mechanisms between their military forces.