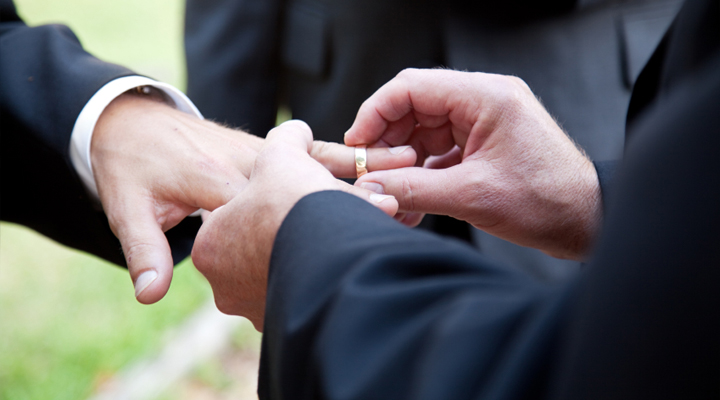 UK to Allow Homosexual 'Marriage'
Britain's Conservative government unveiled plans to allow homosexuals to "marry" on December 11. The legislation is to be passed next year, allowing homosexual "marriage" by 2014.
Britain already allows homosexuals to form civil partnerships, that give them the same legal rights as married couples.
Few in power seem to think that allowing homosexual "marriage" is wrong. The debate in Britain revolves around such things as whether allowing it would lead to those who refuse to conduct a homosexual ceremony being taken to court for discrimination, or whether teachers who object will be punished for refusing to tell their young students that homosexual "families" are the same as heterosexual ones. Most think redefining marriage is fine, as long as those who oppose it aren't forced to go against their conscience.
So the law is designed to provide "watertight" protection to any religion that does not want to conduct these new ceremonies. English law will be amended to make it clear that religious groups can discriminate in this way. But those changes could still be challenged at the European Court of Human Rights (echr).
This legislation would apply in England and Wales. Scotland has a separate legal system and is drawing up its own plans.
But the homosexual "marriage" debate is about much more than whether someone is allowed to follow their conscience or not. God created marriage and family to be a solid foundation of the nation. Family, God's way, will always build and strengthen. Saying that a homosexual "family" is equally valid is a dangerous blow to this foundation.
The human family is meant to point people toward the God Family. A father, if he does his job right, will show his children how to relate to their heavenly Father.
Tampering with this God-ordained institution hurts the nation and makes it much harder for the next generation to have a proper relationship with God.
This is just a brief summary of why this issue is important. For a much fuller explanation, read our article "Why Same-Sex 'Marriage' Will Always Be Illegal."