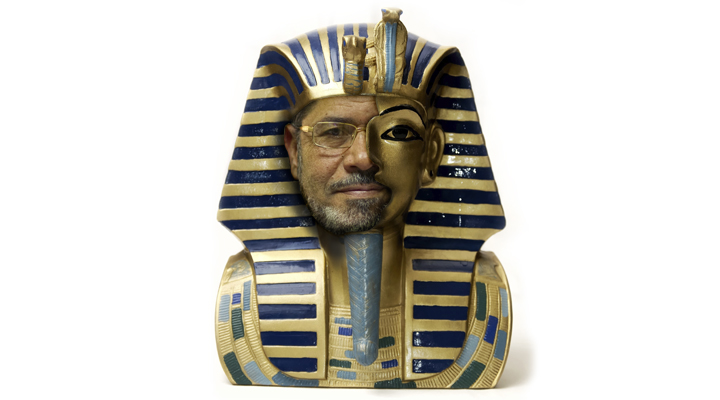 Egypt's President Grants Himself Extraordinary Powers
Egypt's transformation into an Islamist state is guaranteed.
Egyptian President Mohammed Morsi signed a constitutional declaration granting himself absolute power, and preventing judges from shutting down the constitutional committee, November 22.
Constitutional declarations, laws, and decrees made by the president … are final and binding and cannot be appealed by any way or to any entity.
Declaration by President Mohamed Morsi
"Morsi today usurped all state powers & appointed himself Egypt's new pharaoh," tweeted former UN weapons inspector and Nobel Peace Prize winner
Mohamed ElBaradei
. Former presidential candidate Sameh Ashour said that Morsi had made "a full coup against the revolutionary legitimacy that brought him into power, his action is a takeover of all of the country's authorities."
"This action makes him a dictator even more than Mubarak," he said.
Egypt's judiciary has been the one institution that has prevented the Islamists gaining absolute power. Last August, Morsi asserted his dominance over the Egyptian military. Now he's doing the same thing to the judges.
President Morsi's "constitutional declarations, laws, and decrees" are now "final and binding and cannot be appealed by any way or to any entity," says the declaration. "Nor shall they be suspended or cancelled and all lawsuits related to them and brought before any judicial body against these decisions are annulled."
Under the declaration, the committee drafting the constitution and Egypt's upper house of parliament can no longer be dissolved by any judicial body.
Many of the non-Islamist members of the constitutional committee have withdrawn, complaining that they're being ignored. The Supreme Constitutional Court was thinking about dissolving the committee, declaring it illegitimate. Now the committee is safe, and an Islamist constitution for Egypt is all but guaranteed.
Morsi also granted himself the power to appoint a new prosecutor general. The old prosecutor is unpopular with the Islamists and other revolutionaries because of his reluctance to punish Mubarak-era officials. Morsi's declaration pledged to reopen "investigations and prosecutions" against former officials.
The supreme court may challenge Morsi's actions, but the way he dealt with the military earlier indicates that he can handle the opposition. Opposition leaders have called for protests, but they haven't been large enough to change anything.
So far, the Western nations that were so quick to praise Morsi for his role in negotiating a Gaza cease fire have been silent. One of the only international figures to speak out against him is UN Human Rights Commissioner Navi Pillay.
Many have speculated that the U.S. made promises to Egypt and Israel in exchange for the ceasefire agreement. Could an American agreement not to kick up a fuss have been one of those promises? The timing is certainly suspicious.
America pushed Mubarak out of office. Now an Islamist leader is setting himself up as a dictator in Mubarak's place, and the U.S. is doing nothing.
For more insight into this stunning development, read "A New Pharaoh" from the Trumpet's October/November edition.